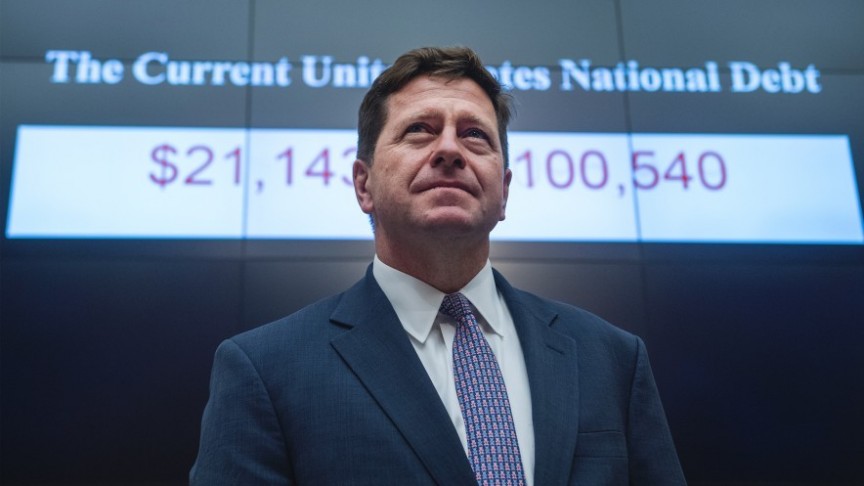 SEC Chairman Jay Clayton Cares about Crypto More Than You'd Think
Aug 2, 2018, 9:18AM

by
Mike Dalton
The Chairman of the SEC is reportedly passionate about crypto. Is the SEC having healthy debates behind closed doors more than we thought?
A transcript from an SEC roundtable tells us that Jay Clayton, Chairman of the SEC, has taken an enthusiastic interest in all things crypto. Although the roundtable does not pertain to crypto, it deals with SEC rulemaking that concerns professional investors in general.
One speaker's introduction gave insight into Clayton's knowledge of cryptocurrency and blockchain technology. The transcript reads,
The Chairman has found time to delve into cutting-edge things like distributed ledger technology, the dark web and initial coin offerings. In fact, the first time that I met the Chairman, I walked into a heated discussion he was having with an attorney about the legitimacy and viability of cryptocurrencies. I was taken aback, honestly, about how much thought he had given [to] the issues surrounding that.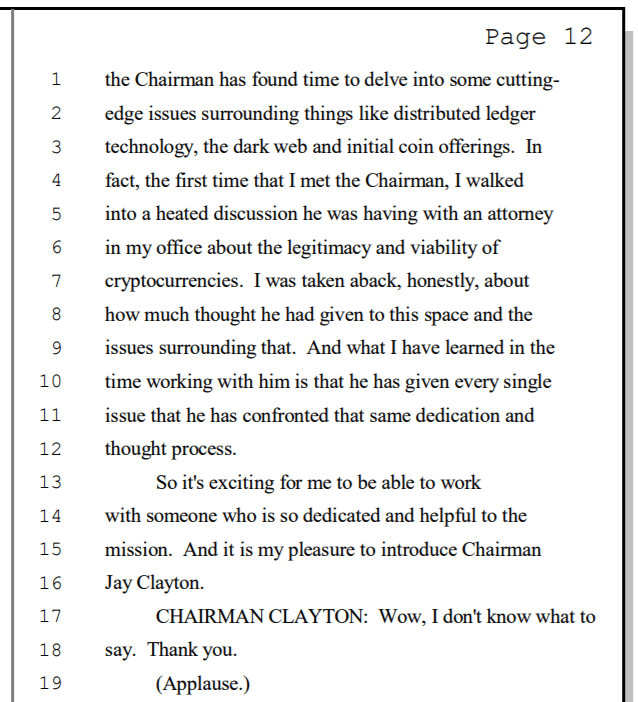 Over the past year, Clayton has taken the stance that all ICOs are securities, a move that has introduced strict regulations and that has made investing difficult for crypto traders. But despite those regulations, Clayton has claimed that cryptocurrency and ICOs are potentially beneficial, saying that they "may prove to be disruptive, transformative and efficiency enhancing" and that ICOs are not necessarily frauds. These two apparently conflicting stances make him a divisive figure.

Although the specific extent of the Chairman's knowledge is difficult to derive from the transcript, this portrait is a change from the norm. We typically see SEC decisions, which rarely cover multiple sides of an issue and may impose new rules. This tends to leave the community in doubt as to whether the SEC has any demonstrable expertise on crypto; most notably, John McAffee famously asked people to flood Clayton's phone line to demand a debate as a protest against ICO regulations.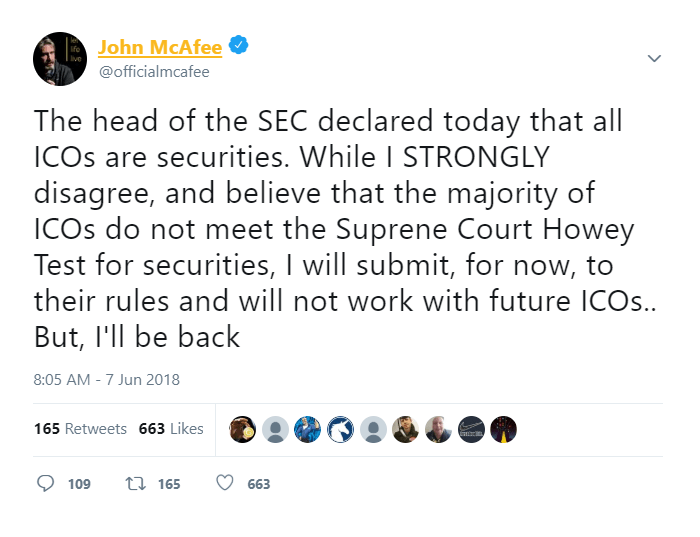 Perhaps the broader takeaway from today's excerpt is that we do not have sufficient insight as to what happens in the SEC. There have been many surprising shifts in recent months. In June, the SEC appointed Valerie Szczepanik as head of crypto, who takes the more nuanced position that ICOs should be determined to be securities on a case-by-case basis, yet remains endorsed by Clayton. Additionally, Hester Pierce recently dissented and advocated for Bitcoin ETFs contrary to the SEC consensus. Healthy debates behind the closed doors of the SEC may be to credit for the recent wave of changes.
Disclaimer: information contained herein is provided without considering your personal circumstances, therefore should not be construed as financial advice, investment recommendation or an offer of, or solicitation for, any transactions in cryptocurrencies.