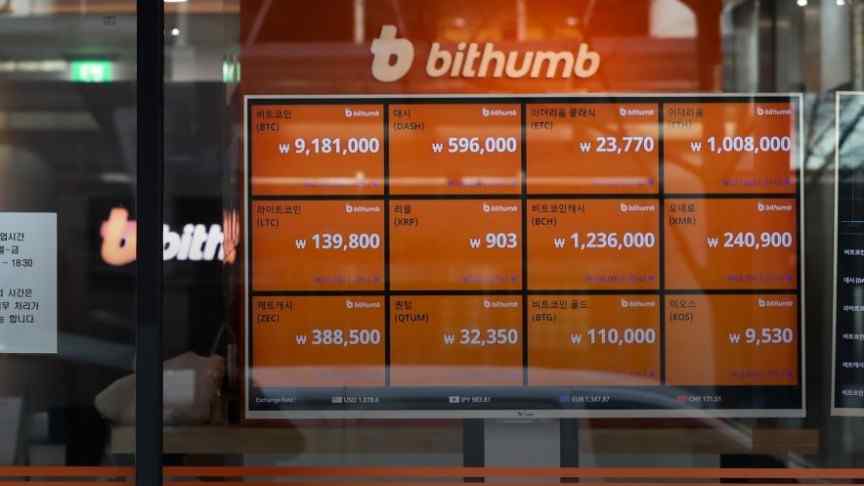 South Korean Crypto Exchange Bithumb To Introduce A Global Decentralized Exchange
Oct 8, 2018, 6:20PM
Bithumb announced it will launch a global decentralized exchange by the end of the month. We look at this development and the emergence of DEXs.
Global DEX Announcement
South Korea's second largest crypto platform Bithumb announced it plans to launch a new global decentralized exchange (DEX) for cryptocurrencies, according to Business Korea. Through "Bithumb DEX", the company seeks to expand overseas and tap into the global cryptocurrency market. This move is primarily driven by the increasing difficulty of conducting business domestically due to the very unclear and constantly changing regulatory climate surrounding crypto assets in South Korea. Bithumb DEX is scheduled to be unveiled by Bithumb's overseas subsidiary by the end of October. Bithumb DEX accesses R1, a highly efficient decentralized transaction protocol created by global blockchain startup ONEROOT Network which will provide the necessary technical support.
According to a press release, all exchanges based on R1 can share transaction data and liquidity, achieve a win-win ecosystem, and build a solid underlying infrastructure for the entire industry. By separating order matching and order execution, the platform will increase security and matching efficiency.
A Bithumb representative said, "Our DEX will be operated by our overseas subsidiary. The company is working together with RNT only in the decentralized exchange sector."
An unnamed industry official said,
Bithumb is one of the leading global exchanges in terms of transactions but it is true that most of its users are Korean. The latest decision seems to be the company's strategy to compete with other leading exchanges in the global market by opening a decentralized exchange that receives attention in the global market.
Emerging DEXs
With numerous scandals around centralized crypto exchanges coming to the fore, a greater spotlight has been thrust on the imminent need for DEXs which provide greater security safeguards against hackings, thefts, and other frauds. Currently, the major reasons behind their lack of adoption are the relatively slow speed of trading and usability issues arising from poor user interface and experience. It is no wonder then that several big centralized crypto exchanges, who have the financial might to develop the infrastructure around DEXs, are now competing to launch decentralized platforms.
South Korea's largest crypto exchange Upbit invested in the country's first decentralized exchange Allbit this year. At a recent London blockchain event Bitfinex launched the beta version of EOSFinex, their EOS-based "peer-to-peer value exchange, unconstrained by borders and built around a foundation of transparency, speed, and integrity." Bitfinex also launched Ethfinex Trustless, a decentralized system for Ethereum based tokens, through which it eventually hopes to allow users to add trading pairs of their own choice. Even Binance, the world's leading crypto exchange, revealed through their CEO Changpeng Zhao on Twitter recently that the crypto giant is foraying into the DEX space and "aiming for a public beta end of the year/early next year" release. StellarX, the long-awaited decentralized exchange from Stellar through which users can trade BTC, ETH, BCH, USD, and much more, was launched at the end of September.
DEX To Bypass Regulatory Hassles
Indian crypto exchanges have recently migrated to P2P trading in order to bypass the bans imposed by the central bank of the country on banks and financial institutions to serve crypto businesses. This presents a potentially fantastic use case for DEXs in the current landscape: to target certain regions affected by cumbersome regulatory hassles. If DEXs can truly maintain a decentralized nature and avoid having a single point of failure, they can theoretically sidestep regulation and censorship. The nature of smart contracts means that for the most part, DEXs remain immune to regulations and liabilities as there are no centralized parties to be targeted for wrongdoings. Bithumb's move seems like a step in the right direction - not just for the company, but also the crypto community.
Disclaimer: information contained herein is provided without considering your personal circumstances, therefore should not be construed as financial advice, investment recommendation or an offer of, or solicitation for, any transactions in cryptocurrencies.