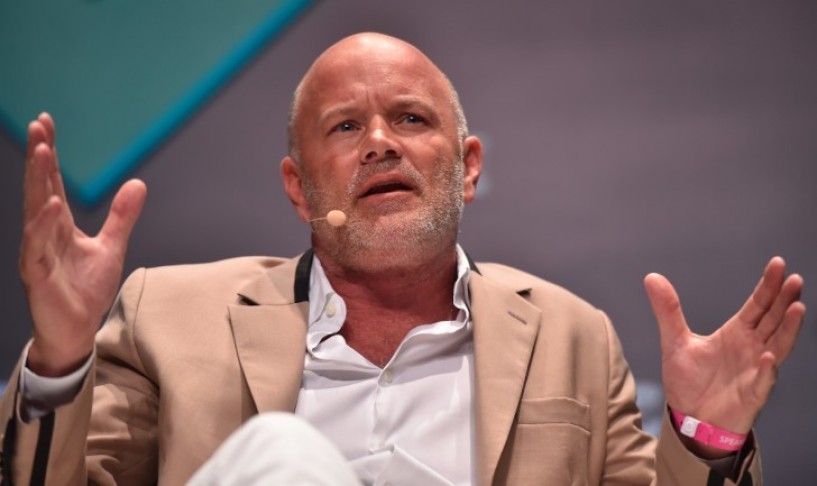 Spot Bitcoin ETFs Attract Optimism From Galaxy Digital's Mike Novogratz
Jul 13, 2023, 3:59PM

by
Mike Dalton
Galaxy Digital's CEO believes that ETFs from BlackRock and other firms could gain approval and drive Bitcoin prices higher.
Mike Novogratz, the CEO of Galaxy Digital, has commented on expectations around the Bitcoin market and various proposed spot Bitcoin ETFs.
Novogratz Believes Bitcoin ETF Will Succeed
Starting in mid-June, BlackRock and several other asset management firms submitted applications for spot Bitcoin exchange-traded funds (ETFs).
Now, in a Bloomberg interview, Novogratz has predicted that a spot Bitcoin ETF "is probably going to happen" as BlackRock and others wait for those applications to potentially be approved after numerous other rejections in recent years.
Novogratz previously commented on those proposals in mid-June when he said that BlackRock's ETF proposal "would be the best thing that could happen" to Bitcoin.
Novogratz believes that a spot Bitcoin ETF approval would have a positive effect on the crypto market and place BTC prices at a higher level by the end of the year. He also noted that BTC prices could rise further if the U.S. Federal Reserve discontinues interest rate increases. He added that Bitcoin (BTC) is consolidating between $28,000 and $32,000. As of July 12, 2023, BTC was worth about $30,300.
Novogratz's optimism is shared by many others. The first spot Bitcoin ETF would be a notable milestone, as it would allow traditional financial institutions to invest in Bitcoin in an ideal manner. Those investors would not need to use a crypto wallet or retail exchange, as general investors do. And BlackRock, as the world's largest asset manager, is in a good position to be the first successful applicant.
Several Firms Are Pursuing ETFs
Since BlackRock's initial proposal, several other asset managers have filed for a spot ETF including ARK Invest, Fidelity, VanEck, Valkyrie Investments, and WisdomTree.
Many of those firms recently submitted updated filings weeks to confirm a surveillance-sharing agreement with Coinbase. The U.S. Securities and Exchange Commission (SEC) previously rejected many spot Bitcoin ETF applications over shortcomings in this area, meaning that the latest amendments are vital to each proposal's possible success.
Though no spot Bitcoin ETF has been approved in the U.S. to date, Novogratz's Galaxy Digital offers a Bitcoin ETF in Canada on the TSX. Galaxy Digital also offers other Bitcoin investment funds that similarly appeal to institutional investors.
As of April 2023, Galaxy Digital had $2.5 billion of assets under management, meaning that it operates on the same scale as some of the smaller ETF applicants listed above.
Disclaimer: information contained herein is provided without considering your personal circumstances, therefore should not be construed as financial advice, investment recommendation or an offer of, or solicitation for, any transactions in cryptocurrencies.