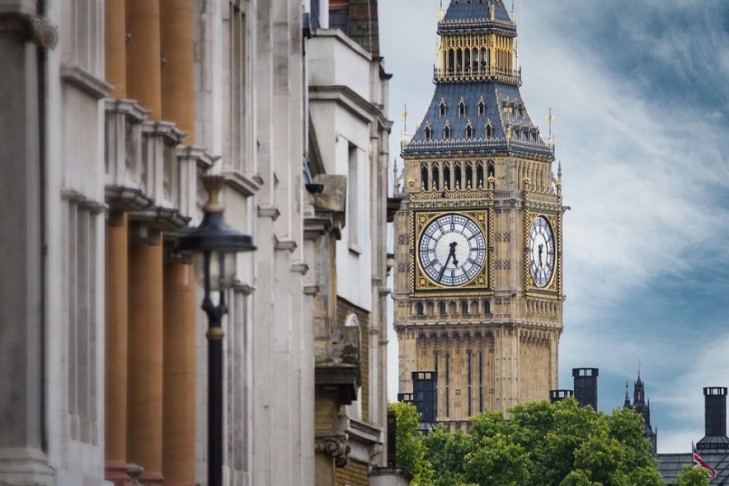 Tether Plans to Create a British Pound-Backed Stablecoin for the UK
Jun 23, 2022, 11:17PM

by
Mike Dalton
Tether will soon introduce a stablecoin tied to the value of the British pound to accompany its dollar-backed token.
Tether, the crypto industry's leading stablecoin company, has announced that it will introduce a new stablecoin pegged to the value of the British pound.
GBP-Backed Stablecoin Set for July
According to Tether, its new pound-backed stablecoin will begin circulating in early July on the Ethereum blockchain under the ticker symbol GBPT.
Tether CTO Paolo Ardoino said in a statement that his company believes that the United Kingdom is the "next frontier for blockchain innovation" and added that the firm will work closely with regulators. The company also drew attention to the UK Treasury's plans to turn the country into a crypto hub as announced in April.
GBPT will likely fill a niche in the crypto market, as relatively few British stablecoins exist. Binance discontinued its pound-backed stablecoin in 2020. The Jarvis Synthetic British Pound (jGBP) and TrustToken's TrueGBP (TGBP) provide alternatives.
Though Tether did not say how large the GBPT supply will be, it will likely be just a fraction of the company's total reserves. Tether's U.S. dollar-pegged token USDT is currently the third-largest cryptocurrency by market cap, with $67 billion in circulation.
The company also offers various other stablecoins backed by assets such as the Euro, the Chinese yuan, the Mexican peso, and gold. The combined market capitalization of those assets is equivalent to approximately $700 million.
Tether Faces Many Controversies
Tether has been plagued by controversies over the past several years. In 2021, the U.S. Commodity Futures Trading Commission (CFTC) fined Tether $41 million over misleading claims about whether the USDT stablecoin was fully backed by U.S. dollars.
Two years earlier, in 2019, the New York Attorney General's office accused Tether and its sister company Bitfinex of mishandling funds. That dispute was not settled in court until last year when Tether paid an $18.5 million settlement.
More recently, Tether has faced questions about the contents of its reserves. In addition to the U.S. dollar, Tether is also backed by other assets such as commercial paper—a type of unsecured short-term debt issued by companies.
Because the U.S dollar and other types of collateral guarantee prices more effectively, Tether announced plans to decrease commercial paper backing in May. It also denied that it is largely backed by Asian commercial papers this month.
Despite those controversies, Tether's USDT stablecoin remains an important part of the cryptocurrency market and a vital tool for investors.
Access to dollar-pegged stablecoins like USDT allows investors to quickly convert crypto investments to their dollar-equivalent without the need to rely on slow and expensive transactions via bank transfer or cryptocurrency.
Disclaimer: information contained herein is provided without considering your personal circumstances, therefore should not be construed as financial advice, investment recommendation or an offer of, or solicitation for, any transactions in cryptocurrencies.