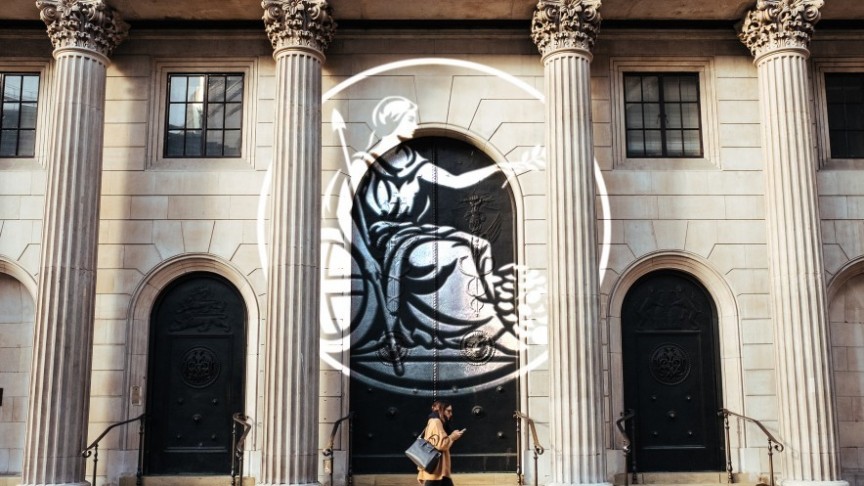 The Bank of England to Upgrade Payment System to Help Serve DLT Systems by 2020
Jul 24, 2018, 2:57PM
The Bank of England has announced that they will upgrade their payments systems to work with DLTs systems, with a deadline of 2020.
Bank of England (BoE), United Kingdom's central bank, said in an announcement on Monday that they will improve their payments system, making it possible to work with firms that utilize Distributed Ledger Technologies (DLT).
The development is an attempt by the British banking regulator to modernize its system, which features a Real Time Gross Settlement (RTGS) that handles transactions worth 500 billion pounds.
The upgrade is expected to be fully functional in 2020 and will allow banks to conduct services directly, as opposed to requiring a central authority. The BoE is making collaboration with up and coming fintech firms a priority, which would help financial systems defend against cyber-attacks and offer a more inclusive financial ecosystem.
The statement on Monday reads,
All participants confirmed that the functionality offered by the renewed RTGS service would enable their systems to connect and to achieve settlement in central bank money. A number of recommendations were received to ensure optimal access to central bank money.
The BoE has already worked with private sector entities and the Bank of Canada to enable cross-border payment solutions, noting the potential for cost-saving and wider economic access, as described by its governor, Mark Carney,
We estimate that in the UK alone there is scope to realize annual savings of over £600 million [$795 million]. Most fundamentally, the more seamless are global and domestic payments, the more UK households and businesses will benefit from the new global economy.
Britain Is Planning for a Crypto Future
Britain has displayed interest in blockchain and cryptocurrency before and is competing to be a leading innovator in the space, with the central bank also mulling over whether to release a Central Bank Digital Currency (CBDC).
The BoE's Deputy Governor even issued a letter of warning to leading banks regarding the disruptive potential of crypto-assets, highlighting both the risk and potential of DLTs and cryptocurrency,
We acknowledge that firms may have taken limited exposure to crypto-assets to date, and hope this letter is helpful to firms in considering any existing exposures and/or plans for the future. We also recognise that the underlying distributed ledger or cryptographic technologies, on which many crypto-assets rely, have significant potential to benefit the efficiency and resilience of the financial system over time.
These developments are in keeping with the prediction that institutional investors are going to pour funds into cryptocurrency, and that the years ahead will be crucial in terms of how governments decide to work DLTs into their economy.
Disclaimer: information contained herein is provided without considering your personal circumstances, therefore should not be construed as financial advice, investment recommendation or an offer of, or solicitation for, any transactions in cryptocurrencies.