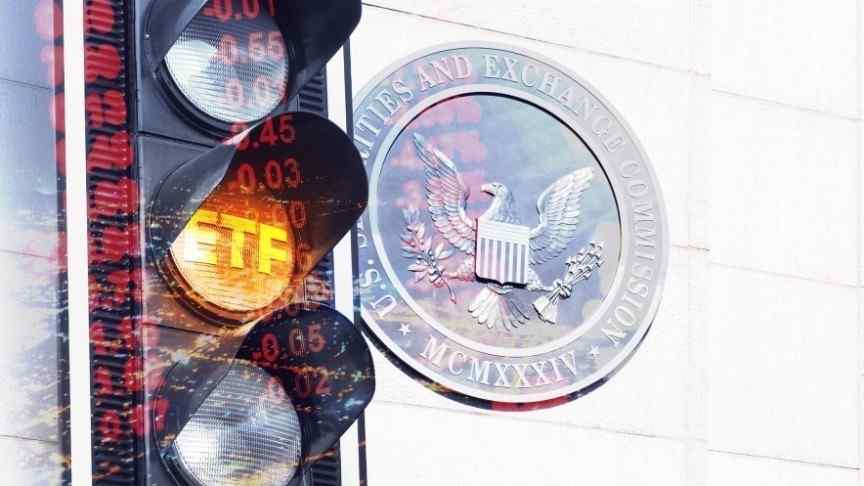 The Market Will Have to Wait as the SEC Rejects Several More ETF Proposals
Aug 23, 2018, 2:11PM
The United States SEC has rejected 3 more and a total of 9 ETFs, reasoning that investor safety is not yet evident in the cryptocurrency market.
Amid months of anticipation for the first cryptocurrency ETF, the United States Securities and Exchange Commission (SEC) continues to disappoint market enthusiasts with the rejection of 3 more Bitcoin Exchange Traded Funds (ETFs) on August 22, bringing the total rejections to 9.
The SEC released a series of documents detailing the rejection of ETF applications from crypto exchanges ProShares, BZX Exchange, NYSE Arca, GraniteShares and Direxion. As with the Winklevoss' proposal, the reasoning behind the rejection has to do with concerns regarding manipulation, fraud and general investor safety.
The ETF proposals submitted by ProShares and GraniteShares involved Bitcoin Futures contracts, while that of Direxion related to leveraged and inverse products.
The case in point for the SEC's reservation is reflected in their statement as to why the ProShares proposals were rejected, with the body being practically identical in all three cases,
Among other things, the Exchange has offered no record evidence to demonstrate that bitcoin futures markets are "markets of significant size." That failure is critical because, as explained below, the Exchange has failed to establish that other means to prevent fraudulent and manipulative acts and practices will be sufficient, and therefore surveillance-sharing with a regulated market of significant size related to bitcoin is necessary to satisfy the statutory requirement that the Exchange's rules be designed to prevent fraudulent and manipulative acts and practices.
However, the SEC also states that their decision does imply doubt regarding Bitcoin or blockchain,
[...] disapproval does not rest on an evaluation of whether bitcoin, or blockchain technology more generally, has utility or value as an innovation or an investment. Rather, the Commission is disapproving this proposed rule change because [of] the requirement that a national securities exchange's rules be designed to prevent fraudulent and manipulative acts and practices.
Several ETFs remain under consideration by the SEC and involved parties will undoubtedly continue to submit their proposals.
A Bitcoin ETF Would Be Historic
The SEC's rejection of an ETF proposed by a firm led by the Winklevoss twins only last month caught the attention of cryptocurrency investors, who had hoped that the time had finally arrived for cryptocurrency to be embraced in a more formal role. There, too, the SEC rejected the proposal for fear of investor safety. The twins, prominent early backers of Bitcoin, have been applying for approval since 2014.
Investors have been waiting on the SEC to approve the first ETF. Approval would mark a major milestone in Bitcoin's growth, allowing individuals to more easily buy the token, as it would be listed on a stock exchange. It would allow investors to bypass the need for exchanges like Coinbase, and instead allowing purchases through the more familiar mechanisms of stock exchanges.
Despite the constant rejection, there is optimistic sentiment surrounding approval, given that the SEC has deemed both Bitcoin and Ethereum to be currencies, and not securities. SEC commissioner Hester Peirce has also shown support for an ETF. The arrival of an ETF is inevitable, but will likely be preceded by a stabilization of the market.
Disclaimer: information contained herein is provided without considering your personal circumstances, therefore should not be construed as financial advice, investment recommendation or an offer of, or solicitation for, any transactions in cryptocurrencies.