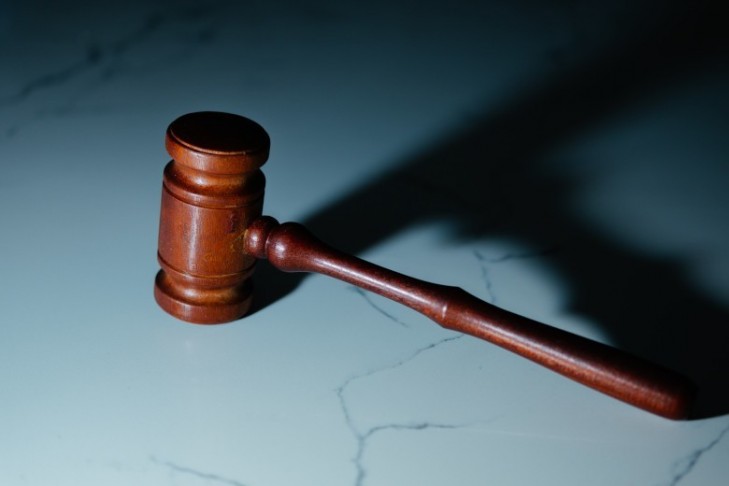 The SEC's Cryptocurrency Targets for March: TRON, Coinbase, SushiSwap
Mar 29, 2023, 4:00PM

by
Mike Dalton
Three separate cryptocurrency projects were targeted by securities regulators over a matter of days in March.
The U.S. Securities and Exchange Commission (SEC) took action against three notable crypto projects within a span of just days in late March.
Coinbase Receives Wells Notice
On March 22, the leading crypto exchange Coinbase received an SEC Wells notice, indicating that the regulator likely intends to file charges against it.
The company said that upcoming allegations will likely concern its main trading platform as well as its wallet, staking, and institutional services. However, Coinbase also said that the SEC did not identify which of its supported assets are securities.
Coinbase insists that its services are offered in a legal manner. Statements from executives suggest that Coinbase intends to fight the SEC in court if charges are filed — a difficult task that only a few other firms, most notably Ripple, have taken on.
TRON Accused of Securities Violations
The SEC also filed charges against Justin Sun, former CEO of TRON, and his various companies over two related token offerings. The regulator said on March 22 that the TRON (TRX) and BitTorrent (BTT) tokens were sold in unregistered security offerings.
Sun's three companies — Tron Foundation, BitTorrent Foundation, and Rainberry — were brought under one banner circa 2018. In addition to the token sales, the involved parties allegedly committed fraud by manipulating prices through wash trading.
The SEC simultaneously took action against celebrities who promoted the assets on social media without disclosing that they were paid promoters. Two celebrities did not settle and are named in the SEC's lawsuit alongside Sun and his companies.
SushiSwap Receives Subpoena
The DeFi trading platform SushiSwap received a subpoena from the SEC and disclosed it on March 21. Its "head chef" Jared Grey also received a subpoena from the regulator.
The subpoena only means that the platform faces an SEC probe — not imminent charges. However, Grey and much of the community have proposed creating a legal defense fund to protect against such charges. As much as $5 million could be allocated to the fund, though it has not yet been approved by DAO voters.
The details of the subpoena are unknown. The project is not commenting on the matter.
Other Developments
The SEC has taken numerous other actions against crypto in recent months. In January, it targeted Nexo, Genesis, Gemini, and Coindeal, among other companies. In February, it targeted Kraken over its staking products and sued Terra over its 2022 collapse.
The SEC will undoubtedly continue to take action in the coming months, as it is currently the regulator with the most authority over the crypto industry.
Disclaimer: information contained herein is provided without considering your personal circumstances, therefore should not be construed as financial advice, investment recommendation or an offer of, or solicitation for, any transactions in cryptocurrencies.