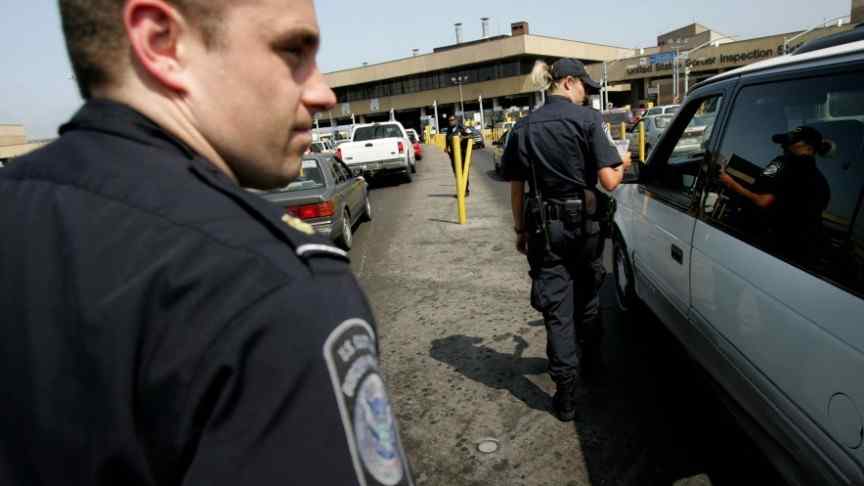 U.S. Customs And Border Protection Agency To Delve Deeper Into Blockchian Based Tech
Oct 12, 2018, 12:31PM

by
Chris Madill
The U.S. Customs and Border Protection Agency is evaluating the success of their blockchain based supply chain management platform
The U.S. Customs and Border Protection Agency (CBP) will be assessing their current applications of blockchain technology through to the end of 2018, with further discussion scheduled in late December. The news comes as part of a recent move to reform the current regulations surrounding trade-specific issues in the United States.
At present, the CBP has been testing blockchain technology as a means of tracking import shipments without having to rely on the time-consuming paperwork currently used by the agency. The CBP's "live fire" blockchain system was placed into active testing in late August of this year, in an effort to more efficiently verify North American Free Trade Agreement (NAFTA) and Central American Free Trade Agreement (CAFTA) certificates. According to Celeste Cartano, the global product manager for the supply chain software firm BluJay solutions, the testing has concluded last week and results will be released in December. Vincent Annunziato, director of CBP's Automated Commercial Environment Business Office, was quoted in a recent press release where he detailed the CBP's current evaluations of this blockchain project,
We're looking at blockchain technology to see how it can be used in the supply chain arena [...] We've produced a hybrid system that allows public sharing of data and also maintains the security of that data. It's particularly important for keeping trade secrets and that's what this architecture is designed to do [...] This is new ground for us, so it's exciting. / Vincent Annunziato, director of CBP's Automated Commercial Environment Business Office
The CBP isn't the only entity that recognizes the potential of blockchain technology to optimize supply chain management. Earlier this year, the tech-giant Samsung announced that the company would be turning to blockchain technology to help create a blockchain management platform. De Beers, the world's largest diamond producer, also created a blockchain-based supply chain management platform this year, to verify the authenticity of the diamonds they produce and to record their origin.
Disclaimer: information contained herein is provided without considering your personal circumstances, therefore should not be construed as financial advice, investment recommendation or an offer of, or solicitation for, any transactions in cryptocurrencies.