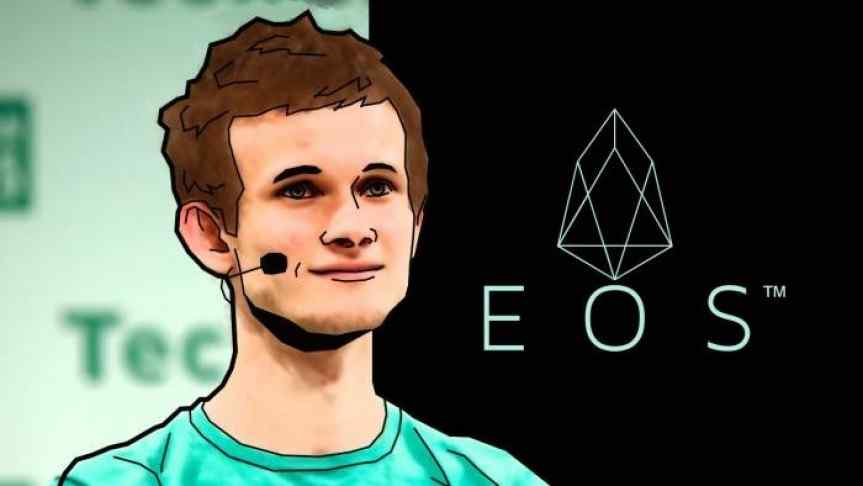 Vitalik Buterin Points Out Consensus Flaw by Commenting on EOS' GitHub Page
May 18, 2018, 1:18PM
Vitalik Buterin took to commenting directly on EOS' GitHub page to point out flaws in their consensus protocol, and suggest Casper instead.
Vitalik Buterin, Ethereum's founder, invariably makes headlines when he offers an opinion. Today, he made the spotlight for critiquing rival project EOS and its founder Dan Larimer, concerning technical issues in the project. Naturally, news of this event has stirred some discussion in the crypto community, as is always the case when Buterin makes a remark.
Buterin responded to technical faults in the EOS consensus by commenting directly on the project's GitHub page. The resolution, which is now closed, had to do with the consensus protocol. After calling out the safety of the protocol, Buterin went on to recommend Ethereum's own upcoming Casper upgrade:
"In general, it's not possible to achieve BFT safety on a block without at least two messages from most nodes that directly or indirectly reference that block; this algo tries to do it in one round and it's likely impossible to actually do that safely. If you want an intuitive and good way of doing this, I recommend just using the algorithm in our Casper FFG paper."
EOS's Arrival is Imminent
EOS is a project with a lot of hype surrounding it, but it is yet to release a product. Despite that fact, it has been holding its own in the market, even if it's price might be taking drops. It is seen as a direct competitor to Ethereum and is aiming to address some of the latter's issues, including those of scalabilty and consensus.
EOS is expected to launch their mainnet on June 2nd, and EOS will want to make sure that their network is fool-proof before it goes live. There is a lot at stake for this project, which has garnered much support over the year.
While it may be true that EOS and Ethereum are rivals, there is one thing in common between the projects and their founders: They both aim to establish a more equal society through their projects, and in that regard are supportive of each other's work.
Disclaimer: information contained herein is provided without considering your personal circumstances, therefore should not be construed as financial advice, investment recommendation or an offer of, or solicitation for, any transactions in cryptocurrencies.