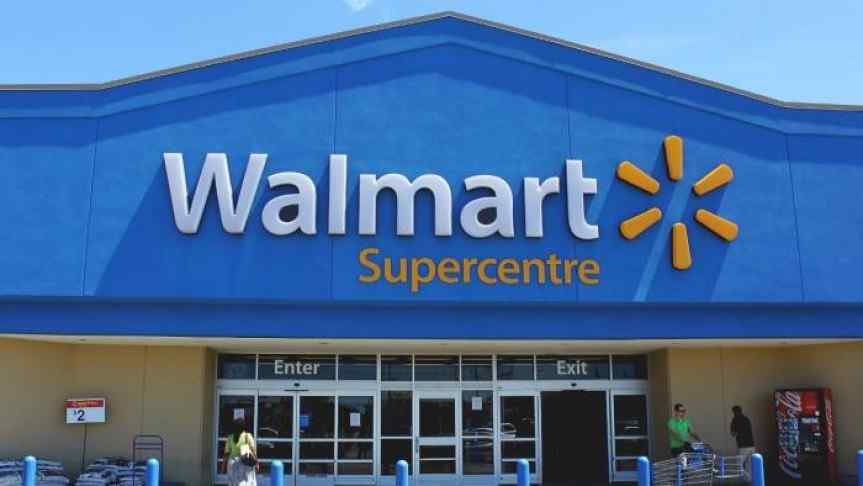 Walmart Adds Yet Another Patent to its Repertoire
May 22, 2018, 8:56AM

by
Mike Dalton
Walmart has patented a blockchain that lets customers resell items. Will it come to fruition, or is it a gesture at monitoring user behavior?
Walmart recently filed yet another blockchain patent. The latest patent would allow Walmart customers resell items bought in their store. The patent notes that many purchases made at Walmart are for products which are used only once and often resold. The blockchain outlined in the patent would allow customers to purchase an item and then register it for resale. The blockchain in the proposed system would provide customers with access to a trusted Walmart marketplace. Such a marketplace would likely encourage customers to buy products they know they would only use once, increasing profits for the retail giant.
Walmart is no stranger to the blockchain. It recently filed two other blockchain patents: one that would handle payments between its supply and delivery services, and another that would provide a framework for a courier system with user ratings. Prior to this, Walmart also filed a patent for a "smart package" that tracks and monitors items throughout a supply chain with a blockchain-based record system. Walmart also partnered with IBM to develop a blockchain that efficiently identifies recalled food so it can be removed from the shelf -- a technology that has now been fully implemented.

Arguably, Walmart's patents surreptitiously smuggle plans to monitor customer behavior. On the other hand, online commerce is increasingly prevalent in the retail sector, and it is to be expected that Walmart will use emerging technology in their services. Which of Walmart's blockchain efforts will become successful remains to be seen, but adoption of blockchain technology is an inevitable trend amongst retail companies in general.
Disclaimer: information contained herein is provided without considering your personal circumstances, therefore should not be construed as financial advice, investment recommendation or an offer of, or solicitation for, any transactions in cryptocurrencies.