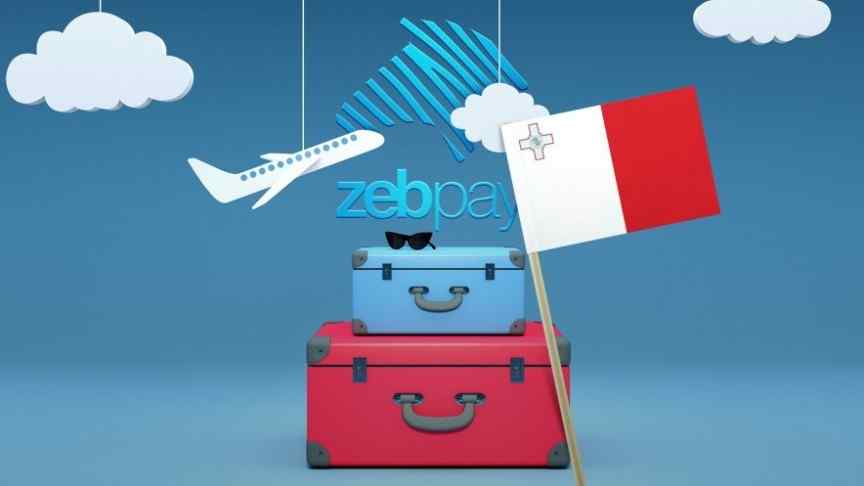 Zebpay, Which Shut Down Due To India's Regulatory Mess, Opens Office In Malta
Oct 18, 2018, 8:59PM
India's leading crypto exchange Zebpay, which shut down operations in the country last month due to the RBI ban, will now operate out of Malta.
Zebpay Goes Global
Zebpay, one of India's leading crypto exchanges which shut down operations last month, has registered a new office in Malta. The exchange plans to serve customers across 20 countries, with India the glaring omission from the list. According to its website, Zebpay shall hereon mean and include:
Awlencan Innovations Malta Limited [C-88318], a Maltese Registered Company ... which owns and operates the 'Zebpay' VFA Exchange Platform in Malta, hereinafter referred to as "Awlencan" or "Zebpay" ...
The 20 countries where users will be able to access Zebpay services are Malta, Belgium, Bulgaria, Croatia, Cyprus, Czech Republic, Denmark, Finland, France, Germany, Greece, Hungary, Ireland, Italy, Latvia, Netherlands, Poland, Portugal, Slovenia, and Sweden. In the announcement, Zebpay also details their new KYC and AML policies and mentions that the exchange platform will provide crypto to crypto, fiat to crypto, and crypto-fiat trading pairs. Zebpay has recently also opened an office in Singapore.
RBI Ban Batters Crypto Industry
It was only in March this year that Zebpay was celebrating 3 million users across its Android and IOS platforms, nearly 50% of India's total crypto user base. In April, the Reserve Bank of India (RBI) imposed a blanket ban prohibiting all financial institutions and banks from serving crypto-related businesses. Some struggled, adapted, and barely survived. Others could not. Zebpay was the biggest casualty, announcing via a blog post that it had to halt operations as the "curb on bank accounts has crippled our, and our customers', ability to transact business meaningfully" and that it was "unable to find a reasonable way to conduct the cryptocurrency exchange business." Forced to fight or flight, exchanges sought innovative ways to circumvent the RBI ban - some turned to peer to peer services, crypto to crypto trading, and one even introduced crypto ATMs. However, the impact of the Indian regulatory authorities' antipathy towards cryptocurrencies has had far-reaching consequences, with many saying the RBI is causing a "blockchain brain drain" in the country.
Blockchain Brain Drain
A survey of over 100 Indian blockchain developers revealed that over 80% of them may migrate to other countries for better opportunities, citing a lack of a robust regulatory framework. Out of the country's 2 million software developers, only a meager 5000 (0.25%) have the required skill set to work on blockchain platforms. Those who possess the skills are held back by regulatory complexities - they can't liquidate tokens. The market is overflowing with new projects every day with an imminent need for talent in all sorts of departments - technical, marketing, advisory, etc. Sadly, they cannot be taken up by Indian nationals as the projects come with token-based incentives, and there is no legal way to convert tokens to Indian rupees. As a result, the brightest minds are migrating to jurisdictions that have more crypto friendly regulations - Malta, Estonia, Singapore, Switzerland, Thailand - which offer tax incentives and e-residency for crypto startups. This is reminiscent of the migration that came with the internet boom in the 90s. India can ill afford this talent migration. Not only will it cause a massive loss in capital infusion, but it will also lead to a lack of innovation for local problems and set the country back in terms of global positioning.
High Stakes
A recent Right To Information request exposed the fact that the Indian government's stance on crypto trading was not based on any form of research of any kind, suggesting that it was purely a result of negative sentiment and a lack of proper knowledge of the nascent industry. Both the RBI and the Supreme Court, which has continued to postpone its hearing on the issue, need to see the enormity of what's at stake here and formulate a regulation for blockchain and cryptocurrencies that will incentivize growth in the country's blockchain space.
Disclaimer: information contained herein is provided without considering your personal circumstances, therefore should not be construed as financial advice, investment recommendation or an offer of, or solicitation for, any transactions in cryptocurrencies.