Guest writer

If you are passionate about Blockchain or cryptocurrencies and believe you have something you can add to the discussion let us know. Include samples of previous work and a short bio.
READ FULL BIO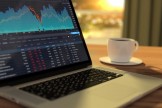 The Upsides to Automated Online Cryptocurrency Trading
Trading has grown from an elite activity only attainable for a lucky few to an open and accessible industry for everyday people. 
Markets
Dec 03, 2022 - 3 min, 27 sec read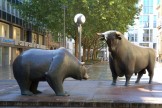 Bull vs. Bear Crypto Market: What's the Difference?
Historically, bull markets describe the rising of market value, while the bear market implies the falling of market value.
Markets
Nov 30, 2022 - 4 min, 0 sec read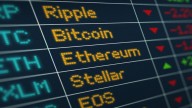 Trader's Corner: How to Trade Cryptocurrencies Expertly
The sheer volume of data and advice on crypto trading available online is likely to overwhelm anybody, even an experienced financial trader.
Markets
Sep 03, 2022 - 3 min, 32 sec read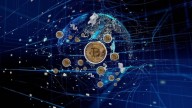 Is Trading Cryptocurrency The Same As Trading Forex?
Crypto is the new kid in the investing world, Forex is the old reliable market. Read on to learn how to choose between them.
Markets
Aug 12, 2022 - 4 min, 56 sec read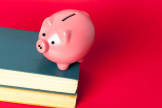 What Are the Absolute Best Investing Books of 2022?
Are you thinking about investing? Don't know where to start? Check out this list of the best books for successful investing.
Markets
Aug 12, 2022 - 5 min, 9 sec read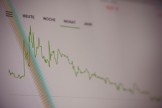 Three Tips For Trading The Bat Harmonic Pattern In Forex
The harmonic bat pattern, a five-point chart shape with specified Fibonacci dimensions, is one of the four best-known chart patterns in trading.
Markets
Aug 03, 2022 - 4 min, 12 sec read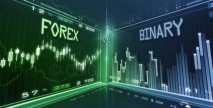 Forex vs. Options: A Look at the Differences and Similarities
Exchanges offer many investment options, including forex, crypto, and many more. However, foreign exchange and options trading have similarities.
Markets
Jul 22, 2022 - 3 min, 54 sec read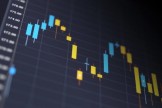 How to Become a Profitable Forex Trader: 6 Fundamentals
Becoming a profitable Forex trader means making wise trading choices from the beginning. Here are some helpful tips to get you started.
Markets
Jul 22, 2022 - 2 min, 42 sec read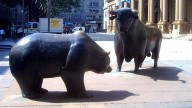 How Serious is the Looming Cryptocurrency Bear Market?
When Bitcoin was launched in 2009, it started a revolution. Initially worthless and just an experiment, Bitcoin's adherents began to multiply.
Markets
Jun 21, 2022 - 5 min, 9 sec read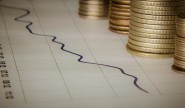 Is Margin Trading a Safe Way to Trade Cryptocurrency?
Cryptocurrency exchanges that offer margins, loans, and other lending instruments are becoming more popular tools among traders.
Markets
Jun 15, 2022 - 3 min, 32 sec read