Guest writer

If you are passionate about Blockchain or cryptocurrencies and believe you have something you can add to the discussion let us know. Include samples of previous work and a short bio.
READ FULL BIO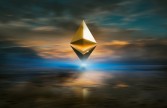 What is the Ethereum Merge and What Has It Brought Us?
Ethereum's merge has been described as the most significant upgrade in blockchain history. Let's look closely at the merge and what it brings us.
Ethereum
Sep 26, 2022 - 3 min, 12 sec read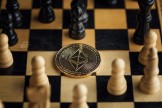 Ethereum Withdrawals Have Resumed - Here Are the Effects
Crypto platforms Binance, Kraken, and Poloniex, which suspended transactions during the ETH update, announced a partial restoration of services.
Ethereum
Sep 19, 2022 - 3 min, 7 sec read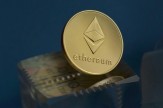 A Look Back at Ethereum's History and Rising Popularity
As the second most popular crypto after Bitcoin, Ethereum has been making headlines, attracting attention due to its high investment potential.
Ethereum
Jun 20, 2022 - 5 min, 10 sec read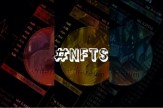 The Top Six NFT Marketplaces on the Ethereum Blockchain
These are the top 6 NFT marketplaces on Ethereum you can check out today and sell or trade unique art, music, and other items.
Ethereum
Feb 09, 2022 - 3 min, 19 sec read

Forget Bitcoin, Ethereum is the new fuel for the iGaming business
Many have said that Ethereum is the future of the cryptocurrency market. But, why? Can it really overcome Bitcoin's supremacy?
Ethereum
Nov 01, 2021 - 3 min, 57 sec read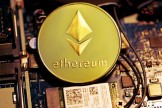 Starting With Cryptocurrency Trading? 5 Tips to Follow
Cryptocurrencies are like a trader's Disneyland. Investors are wary of risky assets, but volatility bodes well for traders.
Ethereum
Oct 04, 2021 - 8 min, 11 sec read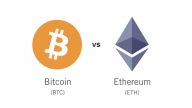 Is Ethereum a More Powerful Cryptocurrency than Bitcoin?
What is the difference between Ethereum and Bitcoin and which of the cryptocurrencies is more powerful? In this article, we examine the debate.
Ethereum
Feb 17, 2021 - 4 min, 4 sec read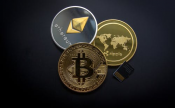 Ethereum Facts: The Idea Behind It, The Profitability, The Advantages
If you've researched crypto, you've come across Ethereum. Many traders believe the well-known, respected cryptocurrency will outlast Bitcoin.
Ethereum
Nov 18, 2020 - 3 min, 1 sec read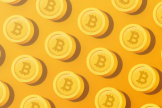 Ethereum vs. Bitcoin: What Are the Biggest Differences?
Let's take a look at the key distinctions between Bitcoin and Ethereum including how they are mined, transacted, and designed.
Ethereum
Jul 15, 2020 - 2 min, 57 sec read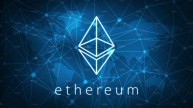 Ethereum Is Already Having a Successful Year Surging 92% in 2020
Its been an important couple of years since the 2017 boom for cryptocurrencies in general but not all of them are created equal.
Ethereum
Feb 23, 2020 - 4 min, 52 sec read