Writer

I am a budding freelance writer with a penchant for Cryptocurrency. I have a background in psychology (BA Psychology) but have been "bewitched" by the power of the written word. I spend my free time as a counselor and motivational speaker. I believe in Blockchain's ability to totally transform the world faster than any other technology has done. I am a resident of Kenya in Eastern Africa.
READ FULL BIO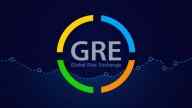 GRE Announces ICO Price Insurance with Launch of RISK Coin on LeekICO
To offset worries about crypto assets falling below ICO price, GRE's "ICO price insurance" covers the risk taken by investors involved in ICOs.
ICO's
May 21, 2018 - 1 min, 33 sec read
All the post are loaded