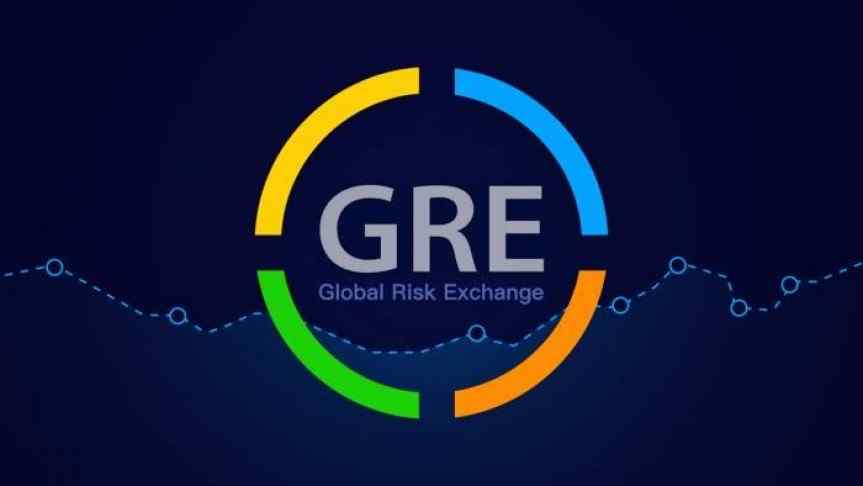 GRE Announces ICO Price Insurance with Launch of RISK Coin on LeekICO
May 21, 2018, 7:57PM

by
Tom Nyarunda
To offset worries about crypto assets falling below ICO price, GRE's "ICO price insurance" covers the risk taken by investors involved in ICOs.
Investors may not need to worry about token prices falling on the first day of trading. The Global Risk Exchange (GRE) has announced that its first initial coin offering for the "RISK coin" on LeekICO, which debuted on May 20 in Australia, comes with a free insurance for the risk of falling prices.
The "ICO Price Insurance" by GRE enables investors to receive a real-time return on investment in the token market but also shelter themselves by buying insurance that covers them against losses caused by short-term market volatility.
According to the plan, the insurer will automatically remit the losses into an investor's wallet should the RISK token fall below the ICO price once it's been listed on an exchange (at an opening rate of 10,000 RISK for every 1 ETH invested).
Paul Qi, a representative of GRE, says the system will work, "by requiring insured's premiums and insurer's capacity remain on-chain, rather than premiums going into insurers' pockets straight away. Instead, premiums capacity is locked in the smart contracts from which any claims can be immediately paid out."
What is GRE?
The Global Risk Exchange (GRE) is an open-source risk contract exchange designed to assist individuals and institutions in accessing and trading risk using the blockchain's distributed ledger system. The GRE is run by a team of leading experts with lots of experience in actuarial and technical research and development and risk management. Among them, they have worked with Allianz, China Life Insurance Group, AXA, Coinbase, and several Fortune-500 insurers.
The risks involved in ICOs have been well-documented of late. This form of risk management for public and institutional investors in the crypto sector should be very well-received. The risk management industry is a very dynamic market with transactions totaling $4.8 trillion in 2017.
Disclaimer: information contained herein is provided without considering your personal circumstances, therefore should not be construed as financial advice, investment recommendation or an offer of, or solicitation for, any transactions in cryptocurrencies.