Writer

I am a budding freelance writer with a penchant for Cryptocurrency. I have a background in psychology (BA Psychology) but have been "bewitched" by the power of the written word. I spend my free time as a counselor and motivational speaker. I believe in Blockchain's ability to totally transform the world faster than any other technology has done. I am a resident of Kenya in Eastern Africa.
READ FULL BIO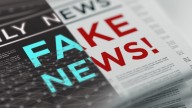 Fake News Is a Global Problem but Blockchain Startups May Have a Solution
Blockchain promises a democratic approach to solving the fake news menace by offering incentives to content creators and consumers.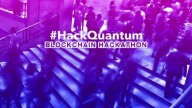 What Happened at the HackQuantum Blockchain Hackathon 2018?
Close to 300 teams competed at the HackQuantum Blockchain Hackathon weekend. The challenge? Achieve gender equity and solve world hunger. Easy.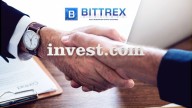 Bittrex and Invest.com Band to Create an EU-Focused Crypto Exchange Platform
The new crypto exchange will give EU-based customers a robust and reliable platform by two top brands in the blockchain and finance industries.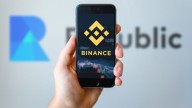 Republic Raises $12M from Binance Labs to Tokenize Startup Investing
Enthusiasm in crypto assets has moved startup investing from a localized ecosystem for select people to a global interconnected community.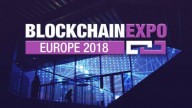 Blockchain Expo Europe 2018 Brought Blockchain's Biggest Brains to Amsterdam
The 2-day expos involving high-level content, discussion & solutions are recognized, for their depth of coverage in the blockchain space.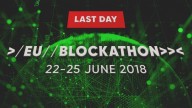 We Have a Winner: Team Cryptomice Takes Top Prize at EU Blockathon 2018 Competition
The Brussels version of crowdsourcing might prove very attractive in the blockchain world and help to effectively fight crime and attract talent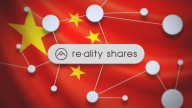 Reality Shares Firm Launches First Ever ETF for Chinese Blockchain Companies
BCNA will expose investors to leading Chinese companies that are at the forefront of the flourishing blockchain technology ecosystem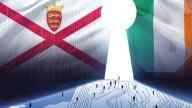 Two Big Moves May Make Jersey and Ireland Blockchain & Crypto Capitals
A crypto exchange in Jersey and Irish officials promoting Ireland as a blockchain hub could help make the UK the blockchain capital of the world.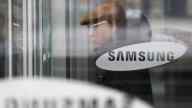 Samsung SDS Unveils NexFinance, an AI-Powered Blockchain-Based Banking Platform
Nexfinance will use cutting-edge technologies to help financial institutions to attain digital transformation in their enterprises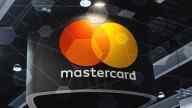 MasterCard Wins Patent to Use Blockchain Technology to Eliminate Coupon Fraud
The App will protect merchants from coupon fraud and offer target customers secure and verifiable coupons the assure them of discounts