Writer

I am a budding freelance writer with a penchant for Cryptocurrency. I have a background in psychology (BA Psychology) but have been "bewitched" by the power of the written word. I spend my free time as a counselor and motivational speaker. I believe in Blockchain's ability to totally transform the world faster than any other technology has done. I am a resident of Kenya in Eastern Africa.
READ FULL BIO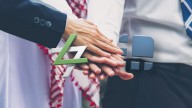 Switcheo and Ledger Partner to Offer Crypto Trading Directly from Hardware Wallets
Choosing Ledger as a strategic partner shows Switcheo is hoping to provide the highest level of security for transactions in their network.
Industry
Jul 19, 2018 - 1 min, 44 sec read
All the post are loaded