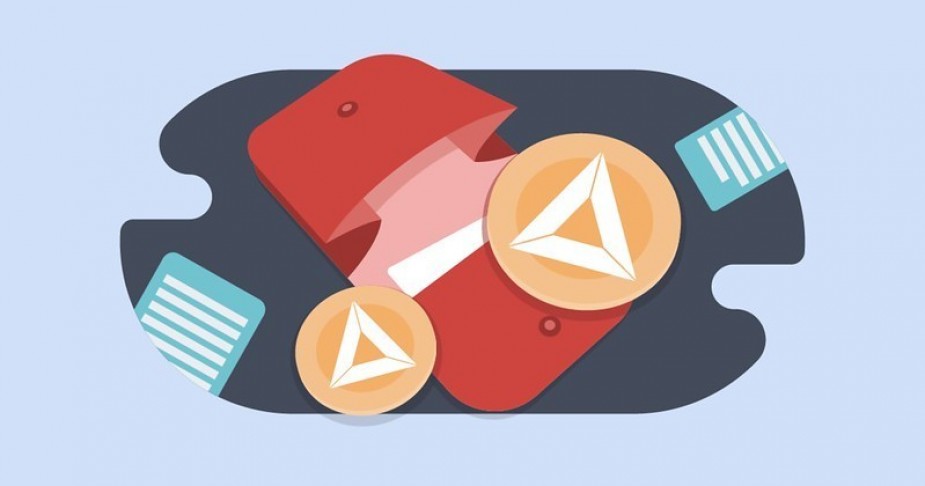 BAT Sees Strong Growth in Users, Is Horizen More Valuable than BTC? Dec. 2
Dec 3, 2019, 5:50PM

by
Kevin George
The privacy browser Brave has seen 40m downloads and strong publisher growth. Does NBX have more value? An analyst has ZEN as the top crypto.
BAT
The privacy-focused browser Brave has now seen 40 million downloads. Brave seeks to revolutionize the advertising market by utilizing the project's Basic Attention Token (BAT), which makes it easy for publishers, advertisers and users to exchange. The utility of the Ethereum-built token is based on user attention and tokens are earned for the number of views. These tokens can then be sent as tips to your favorite publishers.
The project's website states that 50% of the average user's mobile data is for ads and trackers, which ends up costing as much as $23 per month. The Brave browser solves this problem by blocking ads and trackers. There are other issues associated with this problem, such as shorter battery life and for publishers, it is noted that Google and Facebook currently take 73% of all ad dollars.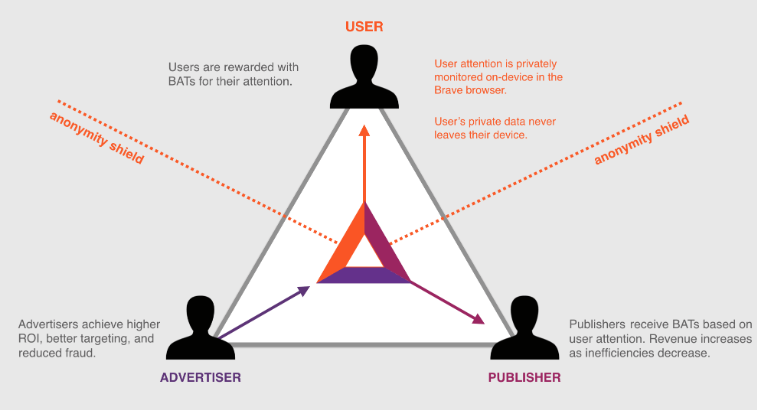 In October, Brave celebrated 8 million active monthly users and a growing number of publishers on Brave. The Brave analytics website BATGrowth listed 293,699 verified publishers for that period and more than 40,000 new publishers have joined the platform since then, with the majority being YouTube creators.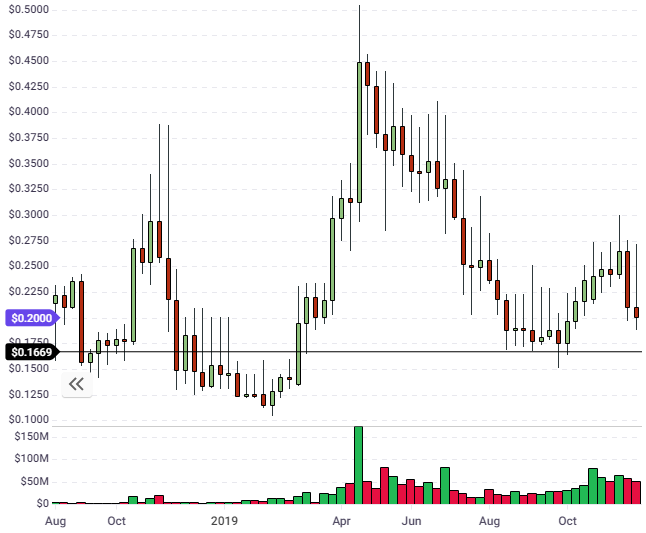 The BAT token currently trades at $0.18 with a market cap of $254 million and a ranking of 31 in the list of cryptocurrencies. BAT has 1.35 billion tokens in circulation. The price of BAT had seen a strong run-up to $0.500 in early-April but has since pulled back the majority of the move. Despite a bounce in the third quarter, BAT is now eyeing the lows at $0.166 again. Support would need to be seen here to provide a buy signal. For the medium to long-term, the increasing traction of Brave to 40 million is a very positive sign and the global advertising spend in 2019 has been forecast at a huge $563 billion, according to Statista.
NBX
Another blockchain browser is the lesser-known Netbox. Netbox will provide the same rewards for active users and the project has ambitions for a multi-currency wallet and also a video hosting service in 2020.
The project utilizes the NBX token and currently trades at $0.018 with an $89m market cap. Interestingly, the NBX token has a much smaller circulation. The current circulation is only 4.78 million and a total supply of 73 million. Even at the maximum supply, NBX will have a much smaller circulation than BAT and this could boost its value even if it lags Brave in downloads. The NBX token is currently ranked at 1436 in the list of coins.
BTC
Bitcoin's monthly close for November is in and this was important for the path ahead. BTC closed above $7,300 but managed to hold the October lows. This gives some hope that this can be a base for a positive month in December. As noted in a previous article, BTC and the cryptocurrency market saw a rally this year that began in January and gathered steam into the middle of the year.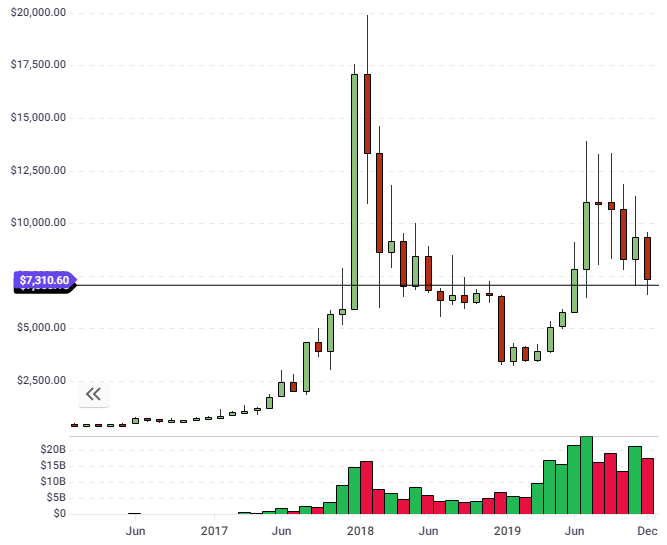 Bitcoin's volume growth can be seen in the chart and the Bakkt exchange continues to see a strong performance with its futures contract seeing a record of 4,443 contracts traded in one day, an increase of over 60% from the last record-setting day.
For the next weeks and months, Bitcoin's path will be decided by the support around $7,300 and the key resistance at $10,000. The market is being subdued alongside a lackluster performance for gold and other safe-haven assets. The U.S. stock market continues to see new highs and this confidence is detrimental to cryptocurrency volumes for now.
A crypto analyst has ranked the cryptocurrency market by the number of active nodes. In a blog post, Aat de Kwaasteniet stated that the ranking of cryptos by market cap is highly questionable and his rankings see the Horizen coin at number one, with BTC in second.
His comments on market caps are correct, however, they fail to acknowledge situations such as BAT, where it was noted that the platform is gaining ground amongst users and publishers in a market that has big upside. Rankings would be best done by combining both models. The rankings based on nodes are shown below and show some surprising results with many coins that are not household names. Studying the projects and potential traction for users or markets as noted in the BAT example could uncover some value investments.
ZEN
The Horizen (ZEN) cryptocurrency is currently trading at $5.43. The coin is ranked at number 88 with a market cap of $42 million. Circulation is currently 8 million of a total of 21 million, so the total circulation is the same as Bitcoin's.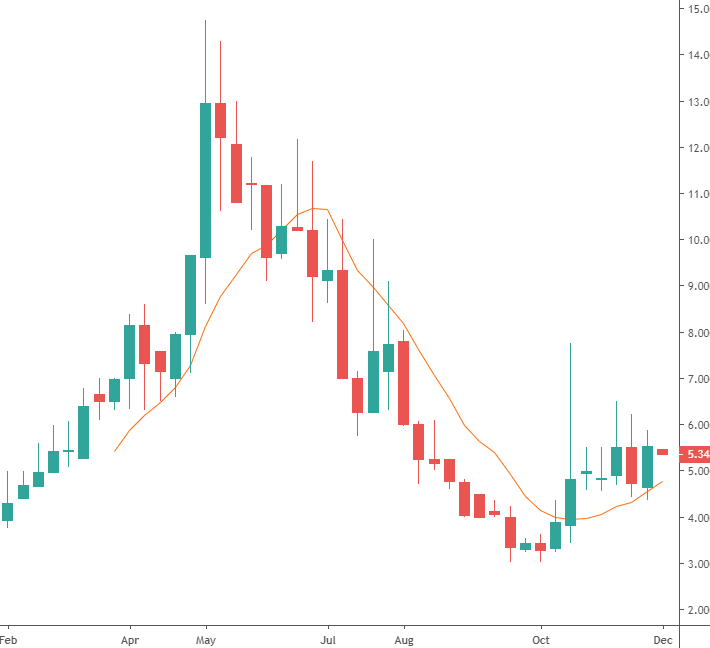 The price of ZEN has been on the rise from October and has since found support above the 50 moving average on the weekly chart. The first resistance would be at $8.00 en route to the April highs near $14.00.
In a recent blog post, the Horizen team noted their evolution from a privacy coin to a privacy platform. The initial focus was to provide users with privacy and control of their digital footprint through a ZK-Snarks based digital currency. The project's new focus expands beyond digital currency and leverages the unique sidechain technology to build a large array of applications on top of their secure mainchain.
Disclaimer: information contained herein is provided without considering your personal circumstances, therefore should not be construed as financial advice, investment recommendation or an offer of, or solicitation for, any transactions in cryptocurrencies.