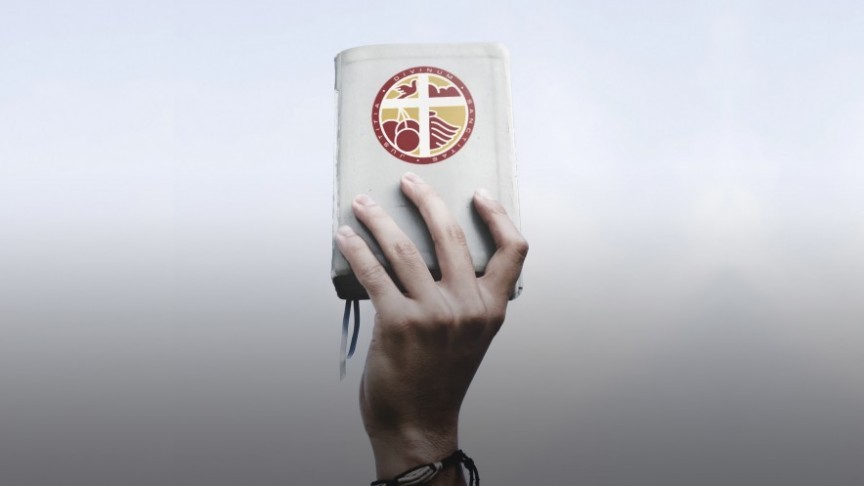 BiblePay: A Cryptocurrency for Christian Charity and Activism
May 22, 2020, 12:09PM

by
Mike Dalton
BiblePay is a Christian crypto project that is sponsoring children, funding medical research, and spreading the gospel.
BiblePay is a charity project that donates more than 38% of its funds to Christian causes. Since 2017, it has divided its funds between many groups, including medical research projects, orphan sponsorships, and BiblePay supporters themselves.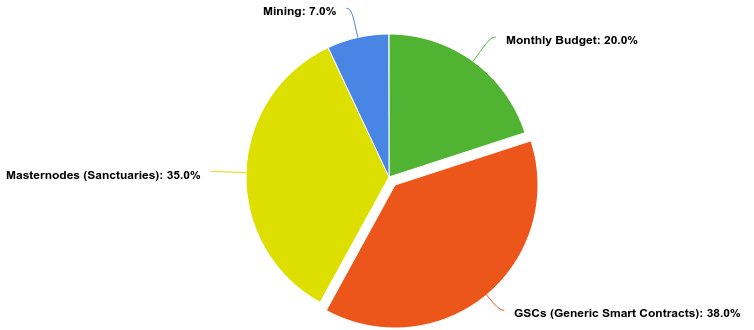 Charity Donations
Similar to Bitcoin, BiblePay generates new cryptocurrency through a process called mining and then distributes those new tokens as "block rewards." 38% of BiblePay's block rewards go toward its Generic Smart Contract (GSC) fund.

This GSC fund is further divided into three categories:
Scientific and medical research: 60% of GSC goes toward disease research. BiblePay gives a small amount of BiblePay tokens to users who dedicate their computer power toward disease research via World Community Grid.

Charity: 35% of GSC goes toward children's charities and orphan sponsorship. Users who sponsor a child receive a small crypto reward.

Healing: 5% of GSC goes toward users who pray and spread the Christian gospel and record it in a prayer log. This is based on an honor system.

Since 2018, BiblePay has donated over $200,000 to charities alone. For transparency, it reports which charities it has given money to. One charity (Cameroon One/OneTrack) has acknowledged that BiblePay is a legitimate supporter. Bloom Worldwide has also confirmed to Bitrates that they received payment from BiblePay in the past.
Mining BiblePay Tokens
7% of BiblePay's block rewards go to miners, and BiblePay is taking steps to make sure that anyone can mine the cryptocurrency.
BiblePay uses Monero's RandomX mining algorithm, which is designed to ensure that highly efficient ASIC devices do not dominate mining. BiblePay's token also has a negative emission rate (-1.5%) which should keep its value reasonably high.

Unfortunately, due to low token prices, mining is not necessarily profitable under default conditions at the moment. Miners should estimate their profits with this calculator before they begin to mine the token.

Users with low-end computers may instead choose to earn BiblePay from free faucets or by using the prayer diary options mentioned above.
BiblePay tokens can be redeemed for rewards via DashPay and Bitrefill.
Resources for Christians
As noted above, Christian users can record their prayer diary with an on-chain recordkeeping system and earn a small crypto reward in return.
Furthermore, in each transaction, Christian users can attach prayer and repentance comments, add a 10% tithe for the orphan fund, or donate to BiblePay itself.
Finally, BiblePay's dashboard offers Christian media and videos through its dashboard. It also plans to add more interactive features in the future, such as a way to interact with pastors, plus decentralized file hosting to prevent content takedowns.
Other Funds
Though BiblePay is a charity, a majority of funds go to the project itself.

20% of BiblePay's block rewards go toward funding activities that are necessary for any cryptocurrency, such as exchange listings and technical development.
Another 35% of BiblePay's block rewards are used to pay "sanctuaries" or masternodes. Node operators run code, vote on development decisions, and vote on where to direct funds. Node operators also pay hosting costs, justifying their income.
To run a sanctuary node, you need to hold just over 4.5 million Biblepay tokens ($1000). There are approximately 200 BiblePay nodes at the moment.
Summary
BiblePay is a minor but promising cryptocurrency. Though the project collects the majority of block rewards, it is using the remainder of those funds fairly efficiently.

There are also several other crypto charity projects with similar goals.
Disclaimer: information contained herein is provided without considering your personal circumstances, therefore should not be construed as financial advice, investment recommendation or an offer of, or solicitation for, any transactions in cryptocurrencies.