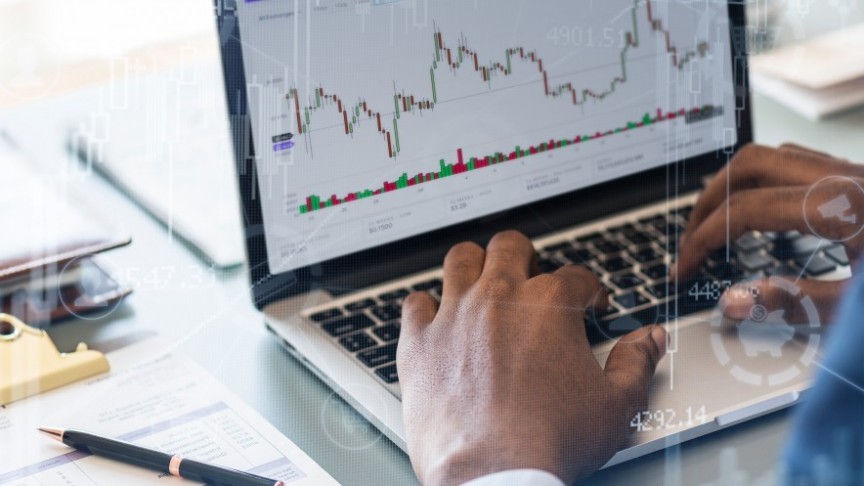 Bitcoin, Ethereum, Tron, EOS and NEO Price Analysis: July 25, 2018
Jul 25, 2018, 9:08AM

by
Kevin George
Bitcoin has continued higher this week, blasting through resistance and the 200 moving average, testing $8,500 for the week.
Bitcoin
Bitcoin has continued higher this week as expected, blasting through key resistance and the 200 moving average on the daily chart, testing $8,500 before Tuesday's close. If you recall, in a previous article, I wrote that
Our next resistance of note would be $8,000 [...] Any bullish close for the week should see further gains of one week minimum.
We got the bullish close for last week and the bulls came out strongly this week to clear stubborn resistance and set Bitcoin on the path for $10,000. The move will also have been powered by the capitulation of short positions and as price gains hit the headlines, it feeds the cycle further as more long positions appear. Bitcoin is already up around 15% for this week and with the close above the 200 moving average, it's possible we can push even higher for the week.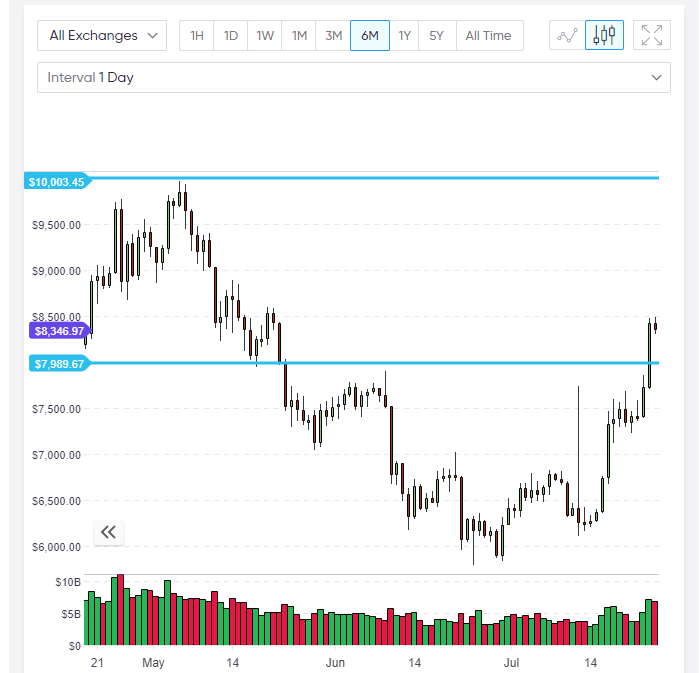 In trading, the phrase, "buy the rumour, sell the fact", refers to buying based on potential actions or rumours and then selling when the news is confirmed to take profits. This is likely what we are seeing now as investors buy into Bitcoin amidst the hype that an Exchange Traded Fund (ETF) will be approved, or that regulation will soon pave the way for institutional investors to arrive on a bigger scale.
This expectation was echoed recently by respected cryptocurrency investor, Mike Novogratz, who said a "herd of institutional investors" are on their way. This and other comments by the well-known billionaire and cryptocurrency investor refer to the fact that many institutions and funds see cryptocurrency as the next technological wave, although volatility and lack of regulation have made them unable to get involved until now.
The Securities and Exchange Commission (SEC) is the regulatory body in the U.S. and they have pushed back a decision on ETF approval until September. It may be that we will see Bitcoin rise into this decision window. Alongside this, the G20 group of nations has decided to delay its own regulatory decisions until October, so this will be an important timeframe for Bitcoin and all cryptocurrencies.
Ethereum
I have been negative on Ethereum in recent articles as the price has been seriously lagging behind the strength of Bitcoin. Despite this, we are still up for the week and nearing the $485-500 levels that are key for further gains, so there is still some hope for Ethereum.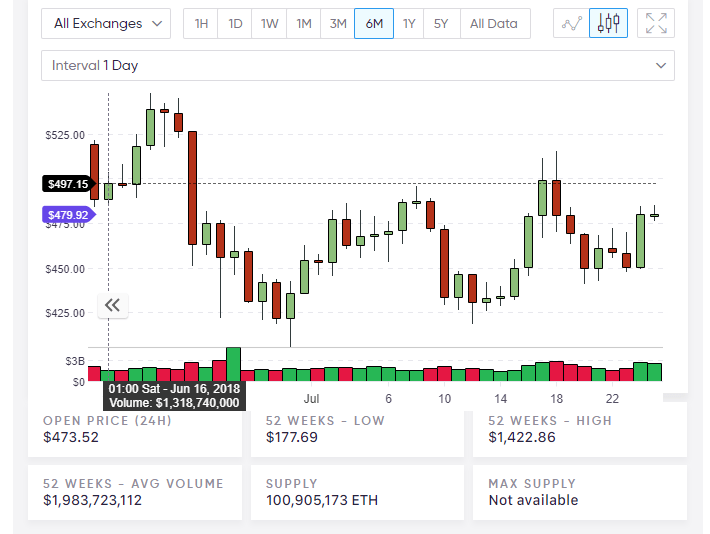 If Ethereum can close near $500 this week, then the next levels of resistance are near $600 and $800. The 50 moving average on the weekly chart is at $525 and this would be another small hurdle to reach those levels.
TRON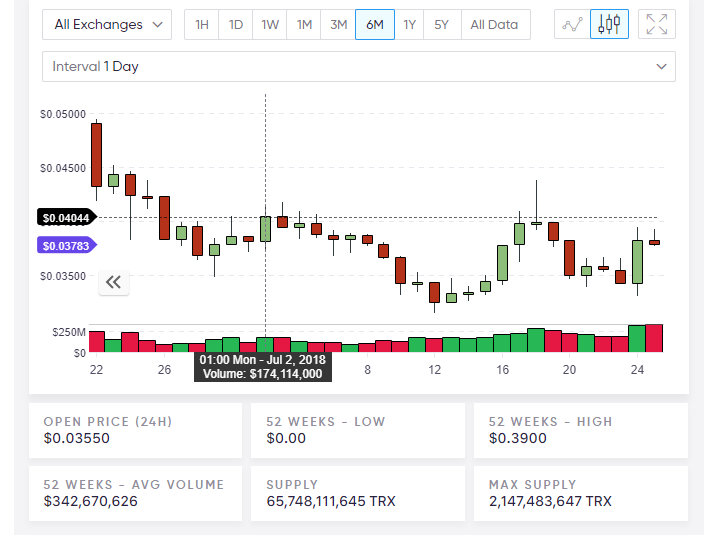 The price of Tron has been quiet in recent sessions and was unable to hold onto the bullish cryptocurrency moves of last week. Like Ethereum however, the price is now moving higher and eyeing up the next levels of resistance. $0.40 is the first key level and a close above this on a weekly level would be positive. The resistance overhead is not strong and the next real level to consider would be $0.70 and the previous all-time high around $0.90.
Tron's founder, Justin Sun, recently tweeted that Twitter delegates had visited the Tron office, which he said was "very exciting". Keep an eye out for any announcement regarding these two companies as this would give price a very strong boost and maybe be the catalyst for those higher levels.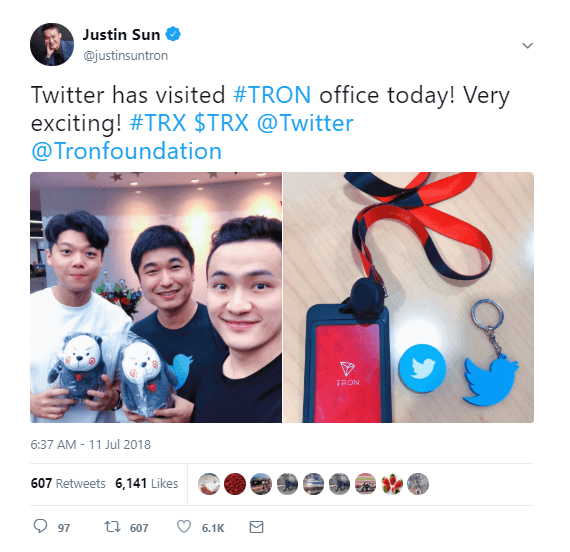 EOS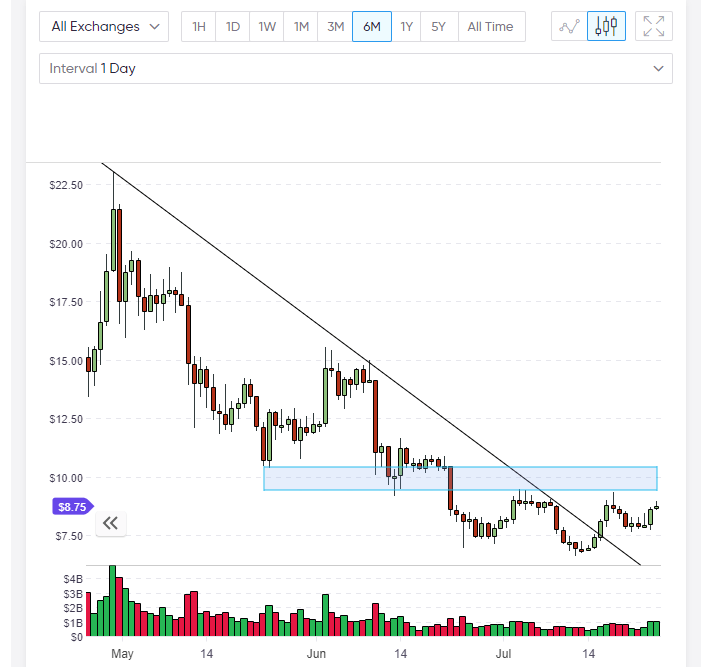 The price action for EOS on the daily chart has positive potential for EOS as we are still holding the weekly uptrend from late-2017. Price has broken out of the downtrend and after a positive gain on Tuesday, EOS should now test the psychological $10.00 level. I have mentioned previously that EOS resistance levels are near $13-15.00 and then the previous highs around $23.00.
Bitcoin is driving the overall gains in the cryptocurrency market over the regulatory points I noted, which leaves the alternative coins lagging behind. We need to see positive news catalysts arrive to really boost these coins and if Bitcoin does continue to push higher, it's likely we would see another wave of speculative investment, which would also be a driver for the alt-coins.
NEO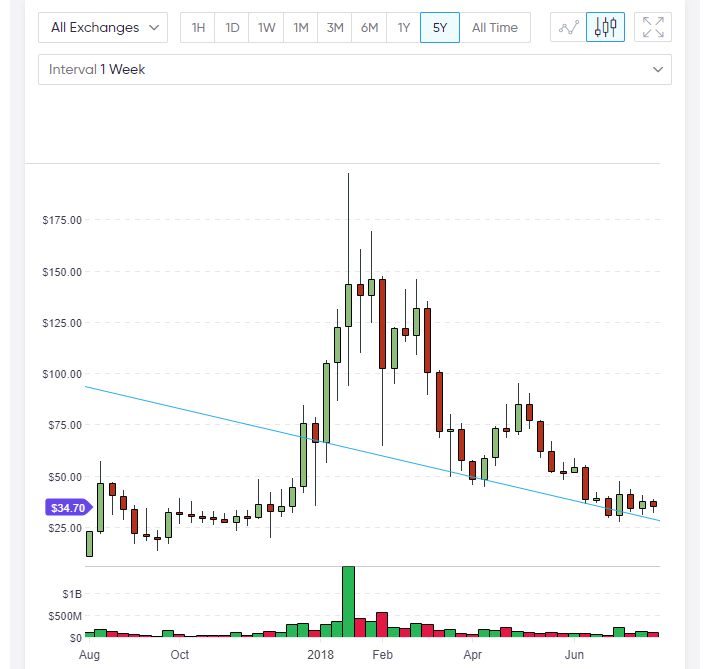 The weekly chart of NEO highlights the key channel that we need to hold for further gains. A bearish close for last week was not the positive signal I was looking for, but the general strength in the cryptocurrency market could have the potential to pull NEO higher for a bullish close this week with the $40 level being the first target and a possible test of the $50 level in later sessions. We are currently trading at $34.71 and will need to see buyers coming if we are to protect the lower levels. Below the June lows, support lies around $20 in NEO.
NEO was developed as an improved version of Ethereum and is the favorite coin in China, sometimes referred to as "Chinese Ethereum". Despite having a foothold in China, the market cap of NEO is only $7.6 billion compared to Ethereum's $47.5 billion. It's possible that this gap will close in the future as NEO continues its development.
Disclaimer: information contained herein is provided without considering your personal circumstances, therefore should not be construed as financial advice, investment recommendation or an offer of, or solicitation for, any transactions in cryptocurrencies.