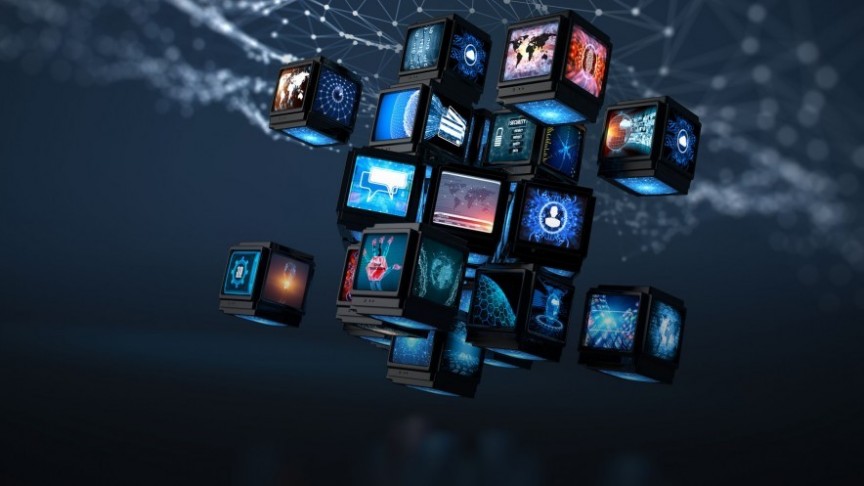 Blockchain Advertising: Can Crypto Ad Tech Reform Online Revenue Sources?
Jun 27, 2020, 4:37PM

by
Mike Dalton
Blockchain-powered ad programs could reshape online revenue. These five projects are worth a look.
The advertising industry is a $500 billion market, according to some estimates. It's also plagued by problems such as wasted funding, click fraud, and inefficient viewer targeting. Furthermore, many users and audiences see advertisements as an intrusion, as they do not gain anything from interacting with those ads.
Blockchain could solve these problems in a few different ways. Cryptocurrencies like Bitcoin allow companies to move money more efficiently—and they can compensate advertisers, publishers, viewers alike. Blockchain ledgers, meanwhile, are ideal for keeping records at every step of the advertising process for all parties involved.
These five companies have become notable within the blockchain ad tech sector.
Brave
Brave, a cryptocurrency-powered web browser, has become popular for its fair approach to ad tech. It allows advertisers to display ads in its browser, and so far, it has delivered over 1500 ad campaigns. Users also benefit by earning Brave's Basic Attention Token (BAT) as a reward whenever they view those ads.
Brave's advertisements also protect user privacy, and the company continually advocates for regulatory reform and adds new privacy features to its browser. That said, Brave's privacy policies have attracted criticism as well—this month, the browser's referral link policy was widely panned as a possible privacy risk.
CodeFund
CodeFund is an Ethereum-based advertising platform that allows content publishers and websites to embed small unintrusive ads in their web pages. To be eligible to participate in the program, websites must serve the open-source tech community in some way and attract at least 5000 page views per month.
Publishers can cash out their ad revenue in fiat currency or cryptocurrency (ETH) once their balance reaches $20. The platform also allows advertisers to sign up and pay for ad space; in the event that primary advertisers withdraw, CodeFund will rely on fallback advertisers and reduce its payouts slightly.
Presearch
Presearch is a blockchain-based search engine. On Presearch, advertisers can purchase keywords in a process known as "keyword staking" and attach advertisements to those keywords. When users search for those keywords, they are shown those ads, and the advertiser receives the ad traffic that they paid for.
End-users benefit from this arrangement as well: anyone who uses Presearch can earn cryptocurrency tokens (PRE) as a reward. Users do not even need to use Presearch's own search engine: the site is integrated with other popular search engines, such as Google, Bing, and DuckDuckGo.
Bitclave
Not all blockchain advertising projects have become successful. Bitclave was a once promising search engine and revenue system that ran a $25 million ICO in 2018. However, the project never delivered its search engine, and it began developing cash-back rewards and data storage services in the meantime.
At the end of May, the SEC fined Bitclave $29.3 million and declared the project's crypto token an unregistered security. BitClave was not forced to admit or deny the SEC's findings, but it was forced to pay back investors. The SEC also suggests that Bitclave will suspend operations and discontinue development.
IBM Blockchain Advertising
The tech giant IBM has introduced its own blockchain advertising program with the goal of improving transaction transparency, combating ad fraud, and helping a greater portion of ad revenue reach its intended destination. IBM says that blockchain is ideal for this because it provides a shared ledger and smart contracts.
Though it is not as widely available as the platforms listed above, IBM may be in a better position to work with major companies. So far, IBM's ad platform has been used in a 2019 pilot with Unilever. IBM has also worked with Mediaocean on other blockchain-related advertising projects since June 2018.
In Summary
Blockchain-powered ad platforms have the potential to solve a number of different challenges, including keyword advertising, ad fraud, and effective audience targeting. Projects that earn user engagement by providing crypto rewards and respecting audience privacy seem to be especially promising.
On the other hand, there is no guarantee of success. Large tech companies with significant advertising goals such as Google AdSense, Facebook Audience Network, and Amazon A9 continue to dominate online ad revenue—and they will probably continue to dominate the sector for the foreseeable future.
Disclaimer: information contained herein is provided without considering your personal circumstances, therefore should not be construed as financial advice, investment recommendation or an offer of, or solicitation for, any transactions in cryptocurrencies.