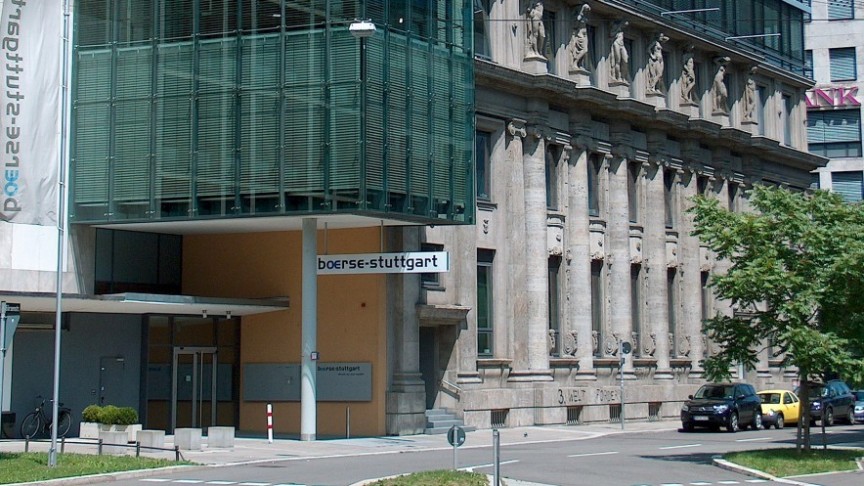 Börse Stuttgart Furthering Crypto Presence with New ICO Platform
Aug 9, 2018, 9:54AM
German stock exchange Börse Stuttgart is expanding its role within the crypto environment, announcing the development of a new ICO platform.
German stock exchange Börse Stuttgart has announced their intentions to launch a new initial coin offering (ICO) platform and cryptocurrency exchange. The 158-year-old exchange started the development of the
first crypto app in the world to have a traditional stock exchange behind it.
Thursday's press release showcases Börse Stuttgart's intention to claim an even larger role in the crypto market, a potentially environmentally impactful decision from Germany's second largest exchange.
At the trading venue tokens issued via our ICO platform can be traded on the secondary market. This is an important success factor for ICOs. At the same time we are responding to demand from both retail and institutional investors for a regulated and reliable environment for trading with cryptocurrencies. / Alexander Höptber, Börse Stuttgart CEO
The launch of the new ICO platform in unison with the developing trading application, BISON, presents a potentially valuable section of the environment for a firm holding the quality reputation of Börse Stuttgart. BISON is set to launch this autumn with subsequent extension of "activities to the primary and secondary markets." The new trading venue will offer trusted cryptocurrencies like Bitcoin and Ethereum as a way to attract both retail and institutional investors who ideally would branch into less popular tokens in the regulated trading environment.
There are a lot of unknowns regarding how this entire project would pan out in the end, but a trusted firm offers remarkable potential and ample market opportunities. Nevertheless, BISON needs a successful launch this autumn before too much stock can be placed into Börse Stuttgart's expansion in the crypto arena.
Disclaimer: information contained herein is provided without considering your personal circumstances, therefore should not be construed as financial advice, investment recommendation or an offer of, or solicitation for, any transactions in cryptocurrencies.