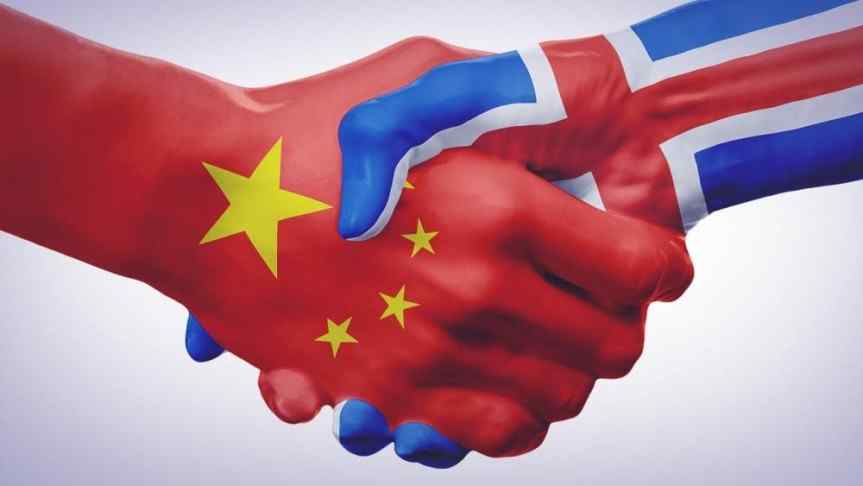 China And Iceland Are Latest Countries Working Together To Solve Crypto-crime
May 8, 2018, 4:27AM

by
Chris Madill
Iceland and China may have to coordinate their efforts to solve the latest in a string of international crypto-crimes in 2018.
As cryptocurrency adoption increases so does the opportunity for crypto-related crime. Recent reports from Iceland's National Broadcasting Service claim stolen Bitcoin mining rigs have potentially turned up in China. This is just one of the many reports in 2018 highlighting the criminal underbelly of the cryptosphere. With criminals finding creative ways to use blockchain technology to grease the wheels of their unique enterprise. Law enforcement agencies are adapting quickly, coming up with equally creative tactics to capture crypto-criminals.
The recent news from Iceland is the latest in a long-standing saga dubbed "The Big Bitcoin Heist" by local media. The story began in early 2018 when about 600 Bitcoin mining rigs were stolen from warehouses in Reykjanesbær, Iceland. After finding and arresting a suspect in April, law enforcement officials lost Sindri Thor Stefansson after he escaped a low-security prison in Iceland and fled to Sweden. He was later arrested in Amsterdam but claimed he was unjustly imprisoned and has not yet stood trial. Law enforcement officials in Iceland searched for signs of the mining rigs domestically, but their efforts proved fruitless. This resulted in a lack of evidence in the Stefansson case. Recent reports potentially place the mining rigs in Northern China. They were discovered after Chinese officials tracked down an illegal Bitcoin mining operation after reports from a local power utility that had seen large spikes in power usage. Icelandic police have now issued an inquiry to further investigate the matter alongside Chinese officials, in hopes of connecting the Chinese case to the "Big Bitcoin Heist".
Because of the unique nature of Bitcoin, the theft of 600 devices used for mining, provides the thief with the potential to profit much more than the value of the rigs themselves. What's more, because Bitcoin is a borderless currency, both Iceland and China will be investigating the case in tandem, which is becoming a common occurrence in the new-age of crypto criminal cases.
For example, in early April, a coordinated effort between EUROPOL, US Homeland Security, the Spanish Guardia, and Civil and local Finnish authorities, led to the arrest and dismantling of an international money laundering scheme that utilized cryptocurrencies to clean dirty drug money from Colombia. Earlier in 2018, the Blockchain Intelligence Group (BIG), a private Blockchain forensics firm, tracked over $534 million USD worth of XEM stolen from Japanese crypto-exchange, CoinCheck. The funds were traced to a Vancouver based exchange, and BIG then turned over the information to both US and Canadian authorities for further investigation.
Due to the decentralized nature of cryptocurrencies, it comes as no surprise that coordinated efforts from multiple national law enforcement agencies are required to help enforce laws and capture criminals that use the technology. With regulation and wider adoption on the horizon, many of the "blind spots" criminals use within the cryptosphere will likely become the domain of well organized law enforcement efforts from around the world, leading to less criminal activity and less incentive for criminal organizations within the cryptosphere
Disclaimer: information contained herein is provided without considering your personal circumstances, therefore should not be construed as financial advice, investment recommendation or an offer of, or solicitation for, any transactions in cryptocurrencies.