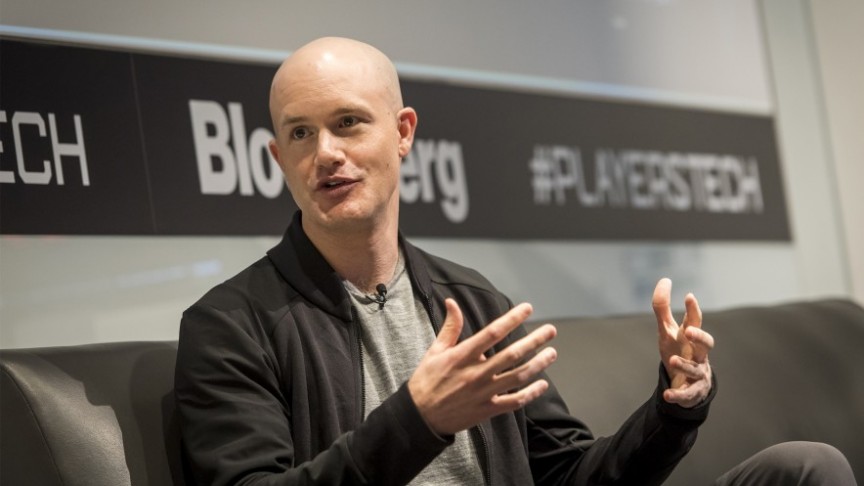 Coinbase CEO Brian Armstrong Tells Bloomberg Organic Crypto Adoption is Coming
Aug 16, 2018, 8:50AM
The CEO of Coinbase said at a Bloomberg tech Summit that future economic crises will bring about the organic adoption of cryptocurrencies.
Brian Armstrong, the CEO of Coinbase, said during a recent interview that he believes future economic crises in technologically developed countries like Venezuela during the next 3 to 5 years will bring about the organic adoption of cryptocurrencies. Armstrong shared this and more of his views on other crypto-related issues at the Bloomberg Players Technology Summit in San Francisco.
I'm bullish on that in the next three to five years, I think you'll see countries that are going through economic crisis, where everybody has the internet and a smartphone, you could see people organically adopting crypto as an alternative. / Brian Armstrong.
It'll be some time before you can pay for that coffee with Bitcoin
During his interview, Armstrong elaborated on how he sees crypto assets being used more for online games, crowdfunding, and user-generated content sites. According to Armstrong, cryptocurrencies are still some time away from becoming the payment method of choice for daily things like going out for coffee because fiat payment methods are really efficient for these applications.
Armstrong nevertheless seems to remain very bullish on cryptocurrencies, despite this year's bear market. He defended Bitcoin from high profile critics like Warren Buffet and Jamie Dimon by highlighting the change in attitude from the public towards crypto, and how real-world adoption has been steadily increasing,
If you go back six years, it was actually nine out of ten people I talked to were crypto skeptics. Now it's getting harder and harder to find crypto skeptics. There probably are still some out there, but it's becoming contrarian to be a crypto skeptic instead of the other way around. So, I think just like all new technologies when they first come out, people are skeptical – and then they start to see real-world use cases and they get a little bit more excited.
Disclaimer: information contained herein is provided without considering your personal circumstances, therefore should not be construed as financial advice, investment recommendation or an offer of, or solicitation for, any transactions in cryptocurrencies.