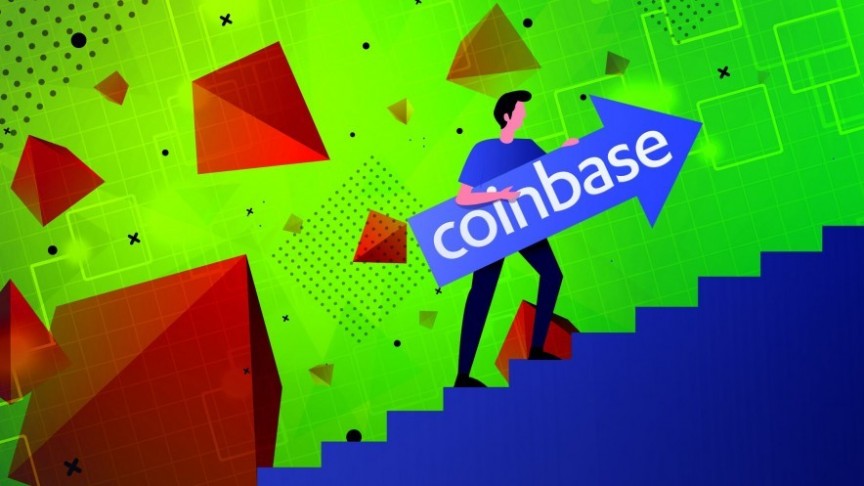 Coinbase In 2020: How the Cryptocurrency Company Plans to Expand This Year
Feb 15, 2020, 4:31PM

by
Mike Dalton
Coinbase is much more than an exchange―it's a full suite of crypto services. How will it expand its efforts this year?
Coinbase is one of the largest crypto companies in the world. It's best known for its popular exchange, which hit a peak daily trading volume of $1.5 billion last year. It also offers a wide range of financial services, including crypto custody, staking tools, payment processing, venture capital investment, and much more.

Now, the company is expanding those secondary efforts. Just weeks into 2020, Coinbase and its employees have made several announcements about their plans for the future. These plans could improve access to the crypto ecosystem for individuals, businesses, and financial institutions alike. Here's what's in store.
Custody Goes to Europe
Since July 2018, Coinbase Custody has offered cryptocurrency storage solutions to institutional investors. Now, it is expanding beyond the United States. On January 29, Coinbase announced Coinbase Custody International, a new Dublin-based division that will serve institutional investors throughout Europe.

Though Coinbase Custody already serves European users, this expansion will allow it to serve customers in a localized way. That is, it will allow the company to provide greater regulatory and legal adherence. Coinbase has added that Europe is its fastest-growing market, making this a very significant expansion.
Proof of Stake Alliance
On January 29, Coinbase Custody joined the Proof of Stake Alliance, an advocacy group dealing with legal, regulatory, and tax issues around crypto staking. Coinbase Custody CEO Sam Mcingvale has endorsed POSA, which he says will bring about "meaningful conversations [and] clarity when it comes to POS and its applications."

Clear staking regulations are undoubtedly important to Coinbase Custody. The service began to offer Tezos and Cosmos staking last year, which allows institutional investors to earn interest on their holdings. Coinbase also introduced Tezos staking on its main exchange last November, allowing retail investors to earn interest as well.
Coinbase Hires a Google Leader
On January 29, Coinbase announced a major hire. The company brought on board Surojit Chatterjee, a now-former Google leader, as its Chief Product Officer. Chatterjee previously served as Vice President of Product at Google Shopping. He additionally served as Head of Product at Flipkart, a major Indian e-commerce site.

As Coinbase notes, Chaterjee's past work will be a valuable addition in terms of insight and experience. Chaterjee will help Coinbase scale and extend its reach internationally, according to the company. Of course, the fact that Coinbase was able to hire away a leader from a major tech company is excellent publicity for Coinbase as well.
Market Integrity Efforts With Ripple
On January 23, the Blockchain Association announced a Market Integrity Working Group that will be co-chaired by leaders from Coinbase and Ripple. Breanne Madigan, Head of Global Institutional Markets at Ripple, and Rachel Nelson, Senior Director, Associate General Counsel — Regulatory at Coinbase, are heading the group.

Currently, crypto exchanges must navigate a "labyrinthine patchwork of state-by-state regulatory frameworks," the working group says. In response, it will work to ensure that investors and cryptocurrency exchanges have more clearly defined ways to engage in the market―something that Coinbase naturally has an interest in.
Crypto Rating Transparency
Last September, Coinbase led the formation of the Crypto Rating Council, a group that evaluates which altcoins may be securities. Due to strict regulations, each cryptocurrency's security status is an important consideration for companies, institutions, and exchanges that are deciding which altcoins to work with.

However, each cryptocurrency's status as a security is debatable and subjective. As a result, the CRC is now working to be more transparent in its analysis. According to Juan Suarez, a VP and general counsel at Coinbase, the CRC will soon reveal its rating framework. This will allow companies to make more informed decisions.
Other Developments
Although Coinbase's secondary features are taking center stage right now, the company will almost certainly continue to expand its exchange as well. Over the past year, Coinbase and Coinbase Pro added EOS, Dai, Stellar, XRP, and other altcoins to their trading options. In January, Coinbase added Cosmos as its latest listing.

Furthermore, Coinbase introduced its exchange to over 50 new countries in 2019, raising its total area of coverage to more than 100 countries. It also introduced a Visa-based crypto debit card last year, offering users an easier way to spend their money. This year will surely bring more consumer-oriented changes.
Disclaimer: information contained herein is provided without considering your personal circumstances, therefore should not be construed as financial advice, investment recommendation or an offer of, or solicitation for, any transactions in cryptocurrencies.