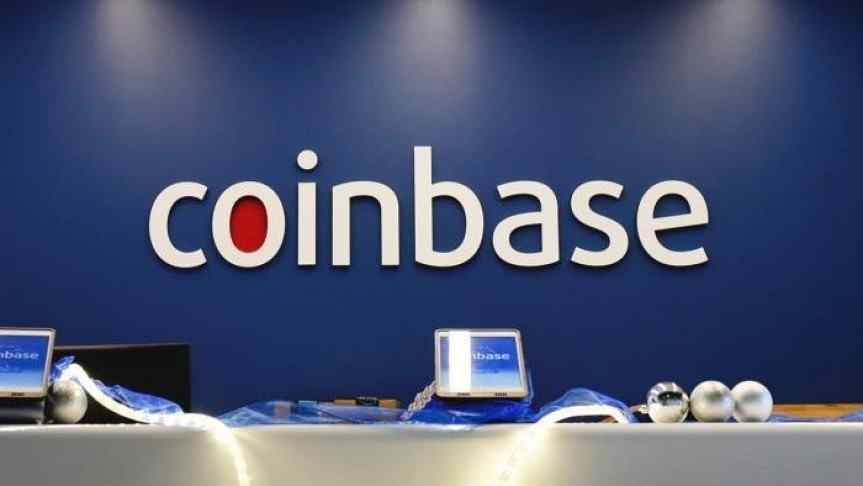 Coinbase Introduces New Guiding Principles To Help Foster Institutional Investment
Aug 23, 2018, 10:28AM

by
Chris Madill
Coinbase, one of the world's largest crypto exchanges, is gearing up to cater to institutional investors looking to invest in the crypto market.
Vice President and General Manager of Coinbase, Adam White, has recently published a blog post introducing the exchange's newly formed core principles, which are designed to cater to institutional investors looking to break into the crypto market. White's post follows on the heels of Coinbase's recent release of a suite of institutional investment tools, indicating the exchange is adapting their services to the growing interest from institutional investors.
In his post, White lists the following five core principles which he states will help lead Coinbase to become the world's most trusted venue for interacting with cryptocurrencies. These are,
Operate a fair and orderly market
Protect customers with institutional-grade infrastructure and processes
Enforce transparent market rules and governance
Provide fair access to all market participants
Publicly disclose listing practices and market rules
Coinbase's new guiding principles add up to an impressive level of protection for eager institutional investors who are seeking the same type of security available in traditional markets. Until recently, most crypto-exchanges have not been able to provide the insurances or regulatory compliance required to protect institutional investors from the specific risks present in crypto markets. As stated by White, this new set of core principles is the fundamental beginning for a level of service never-before-seen in the world of crypto,
This set of fundamental beliefs will act as our North Star as we design, develop, and operate our products. Ultimately, we intend for these core principles to drive us toward our goal of operating the most trusted venue for storing, trading, and interacting with the world of cryptocurrency. / Adam White, VP of Coinbase
Institutional investors have been waiting at the floodgates of the crypto market since early 2018, but widespread adoption is still not a certainty at this point. Despite multiple large traditional financial firms such as Intercontinental Exchange and Goldman Sachs exploring and developing crypto-related products, many institutional investors remain on the sidelines. With Coinbase now switching gears and beginning to recognize the need for established crypto-exchanges to cater to institutional investors, the opportunities for this type of large-scale investment are now much more specialized for crypto-markets, potentially engaging investors who want the institutional-grade protections they are accustomed to, and the specialized, crypto-specific expertise only established industry leaders can provide.
Disclaimer: information contained herein is provided without considering your personal circumstances, therefore should not be construed as financial advice, investment recommendation or an offer of, or solicitation for, any transactions in cryptocurrencies.