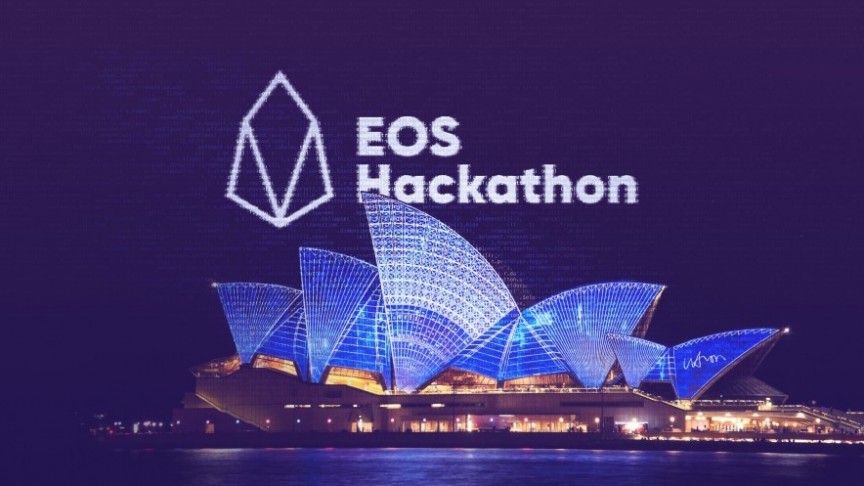 EOS Hackathon 1st Prize Web App Allows Users to Build Smart Contracts Without Code
Aug 7, 2018, 11:00AM
SmartPress won the EOS Hackathon Sydney for the development of a EOSIO Dapp that allows the average Joe to easily build smart contracts.
SmartPress, an Australian developer duo just won the $100,000 first prize of the EOS Hackathon Sydney organized by Block.one for the development of a web app built on EOSIO that allows almost everyone, regardless of their coding experience, to design and deploy smart contracts compatible with either new or already existing applications.
The event revolved around the slogan "Hack the Outback", in which developers were asked to develop an EOSIO Dapp to support the public's role in environmental sustainability. SmartPress developed their application in almost 26 hours of consecutive programming, and demonstrated a use case of their solution through an "environmental boundary mapping tool".
Lachlan Greenbank, one of SmartPress' cofounders said about the hackathon,
What we loved about the EOSIO hackathon is that it provided access to a team of extremely talented mentors that helped us and other contestants to build solutions. This type of engagement is a great resource for the Australian and global blockchain communities.
Block.one Group's President Rob Jesudason also shared his thoughts about the event,
Because of its status as a tech hub in the region, and as a country with some of the world's most stunning landscapes and environments, Australia is the perfect location to hold a hackathon with a focus on sustainability. […] Blockchain technology has shown its potential to be a game-changing technology in the corporate world, however, its potential extends far beyond business. The results of today's event show its capability to be beneficial to our environment and society as a whole.
The second and the third prizes of the EOS Hackathon were also taken by Australian teams. GreenKeep, a blockchain Dapp focused on preventing food waste through supply chain management took second prize, and the TokenTree team took the third for developing a "gamified app" that aimed to involve millennials in the cause against deforestation in Australia by allowing users to track tree life cycles. An unspecified Australian team won the "Best Social Impact" prize for developing an application to help protect endangered animal species.
The EOS VC of Block.one also revealed a new $1 million seed funding initiative dubbed "Hack. Pitch. Launch" at the hackathon. This program will allow five teams from each of EOS' global hackathon events to compete for a chance to pitch their products to EOS VC and win a $50,000 prize to launch their Dapp. The Sidney edition of the EOS Hackathon is the second out of five worldwide hackathons hosted by Block.one with a total $1.5 million in prizes. The top three teams of each hackathon will be competing for the "Grand Finale Pitch" to be held next December.
Disclaimer: information contained herein is provided without considering your personal circumstances, therefore should not be construed as financial advice, investment recommendation or an offer of, or solicitation for, any transactions in cryptocurrencies.