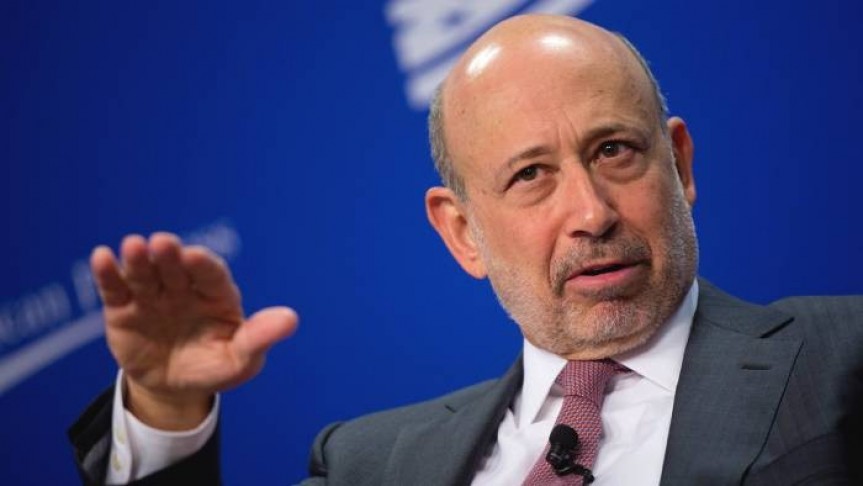 Goldman Sachs CEO Lloyd Blankfein Says Bitcoin Not for Him But Has Future
Jun 22, 2018, 9:01AM
During an interview with Blomberg, Goldman Sachs' CEO Lloyd Blankfein said he could see cryptocurrencies working as fiat currencies do.
Goldman Sachs' Chairman and CEO Lloyd Blankfein said this Tuesday that although Bitcoin "is not for him" he could see a future where cryptocurrencies could work as fiat currencies do, adding that dismissing cryptocurrencies simply due to their unfamiliarity would be "arrogant". Blankfein made these remarks during an interview with Bloomberg's Editor-in-Chief John Micklethwait held at the Economic Club of New York.
Blankfein is the latest of a group of high profile personalities who have recently expressed views reflecting that cryptocurrencies could become mainstream in the not-so-distant future, alongside Twitter's Jack Dorsey, and legendary Apple co-founder Steve Wozniak.
If you could go through that fiat currency where they say this is worth what it's worth because I, the government, says it is, why couldn't you have a consensus currency? / Lloyd Blankfein
Although Blankfein added that, as far as he knows, "Goldman Sachs has no Bitcoins", the company has been heavily investing in cryptocurrencies and blockchain related projects. A few weeks ago, as reported on Bitrates, the Goldman Sachs Group is planning on launching its own Bitcoin and Bitcoin futures trading operation, after concluding Bitcoin "was not a fraud".
Just a few days ago, Goldman Sachs' subsidiary Circle Invest announced that they will start issuing their own "Circle US Dollar Coin" (USDC) which value would be pegged in a 1:1 ratio to the US$ with the intention of making everyday cryptocurrency transactions available to the general public. This news came weeks after reports that Circle Invest would start listing ZCash in their Circle platform.
Being one of the world's largest investment banks with assets nearing $1 trillion, Goldman Sachs' involvement in the cryptosphere will definitely move things towards a future where cryptocurrencies dominate value exchange systems worldwide.
Disclaimer: information contained herein is provided without considering your personal circumstances, therefore should not be construed as financial advice, investment recommendation or an offer of, or solicitation for, any transactions in cryptocurrencies.