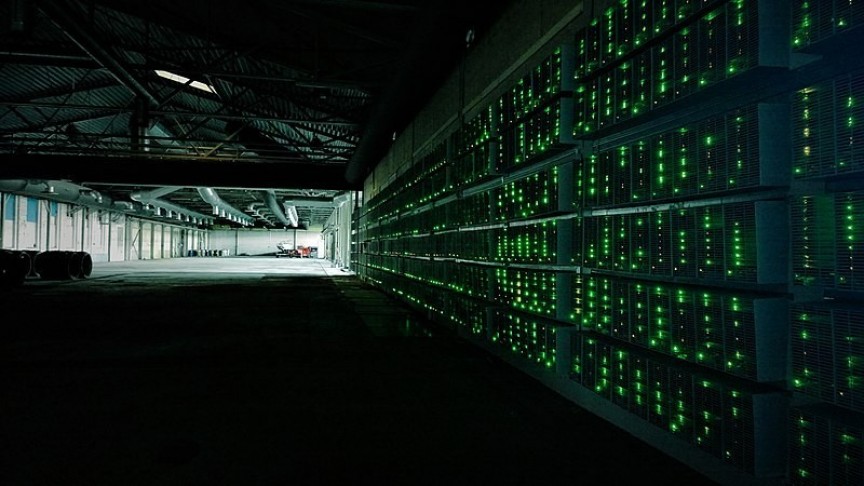 Hashing24: Bitcoin Cloud Based Mining Is on the Rise
Jun 29, 2022, 9:53PM
Brought to you by Hashing24.com
Despite the continuing global Bitcoin hashrate growth, solo Bitcoin mining online fails to be profitable anymore because of the expense involved.
Why does Bitcoin Cloud Mining Attract So Much Attention?
The cost of mining hardware rigs, maintenance, software upgrading and updating, colossal utility bills, etc. pose serious questions as to whether BTC mining is a lucrative affair or not. Presently, cloud crypto mining services are the trendsetters in the minting and validating of new virtual cryptocurrencies and they are capable of offering wider ROI opportunities for a regular crypto miner. This is a better way of mining in the cloud using the services of a cryptocurrency mining company.
Bitcoin cloud mining is a smart mechanism of cloud mining Bitcoins without actually purchasing or owning crypto mining ASICs. In turn, a person rents a certain volume of the BTC hashrate capabilities originating from a cloud mining crypto company that deals with the creation and issuance of new cryptocurrencies into circulation. A person who wants to rent hashing power and become a BTC miner online has to use the Bitcoins mining website for cloud mining service provision because the mining site operates as a middleman (provider) between a BTC mining company and the end-user. The defining beauty of BTC mining cloud services is that it offers the easiest entry point for any cloud BTC miner and no special knowledge in crypto mining is required.
Groundbreaking Bitcoin Mining via the Cloud w/ Hashing24
Choosing a cloud mining Bitcoin website may sometimes pose serious hindrances to a crypto addict and this is conditioned by the fact that the crypto mining arena is overcrowded with scam projects of crypto mining platform sites. The fraudsters promise unbelievable mining profits for hosted or rented crypto mining via the cloud, but in fact scam projects solely deceive naïve cryptocurrency and blockchain adepts mercilessly. One should always perform thorough research when it concerns money investments in such volatile assets as virtual currencies. That being the case, there is one noteworthy Bitcoin cloud mining service provider with an established reputation and long-standing history — Hashing24 (H24).
The company is well known for its impeccable cloud mining services focused solely on BTC cloud mining. Hashing24 cast aside all other supplementary virtual assets and put all the efforts into minting the most popular and scalable coin so far, — Bitcoin. The firm was launched in early 2012 but received general recognition after establishing a business partnership with the largest privately owned conglomerate Bitfury. As of today, H24 has access to the most powerful BTC mining data premises in Asia, America, and certainly Europe. Here is what exactly H24 offers to its clients:
Fastest BTC cloud-based mining via next-gen and innovative ASICs;
All the minted assets are purely new — there are no empty blocks with cloud mining on H24;
Virtually instant and automatic BTC cloud-based mining at true cost;
Simple and easy to understand user workflow;
Multilingual website optimization in nine languages;
Immense hashing volumes available both for buying and selling.
Multiple Features of H24: All-in-One Cloud Mining Platform
One can hardly disagree that H24 is one of the best performing service providers in the BTC cloud-based realm and the website does not stop on the achieved results and makes improvements to its products and services on a regular basis. In addition to smart Bitcoin mining contracts using the hash power of remote data facilities, the company has lots of other features to impress its customer base. The first thing on the list is the Trading Desk. This is a truly unique software that allows all registered platform users to freely trade Bitcoin mining contracts in the form of orders (this reverberates the conventional exchange trading). Traders submit their requests for buying and selling trading orders and manage their cryptocurrency mining portfolio the way they deem necessary. The trading commission totals only 5% and the market proposition is entirely driven by the involved participants.
Finally, for those people who still hesitate if Bitcoin cloud mining is worth investing in or not, the Hashing24 website offers excellent and flamboyant tools to envision future profits from advanced BTC mining via the cloud. Here, it is totally viable to calculate the expected returns from BTC cloud-based mining on H24 by means of using a nifty mining profitability calculator. The user interface is very easy and it is intuitive by design and conceptuality. And the icing on top is demonstrative BTC cloud mining. This functionality is toll-free and allows users to activate an endless number of BTC mining contracts and monitor the mining process in real-time. By all means, it is the best place to make a fresh start with BTC mining via the cloud in an easy and effortless way.
Disclaimer: information contained herein is provided without considering your personal circumstances, therefore should not be construed as financial advice, investment recommendation or an offer of, or solicitation for, any transactions in cryptocurrencies.