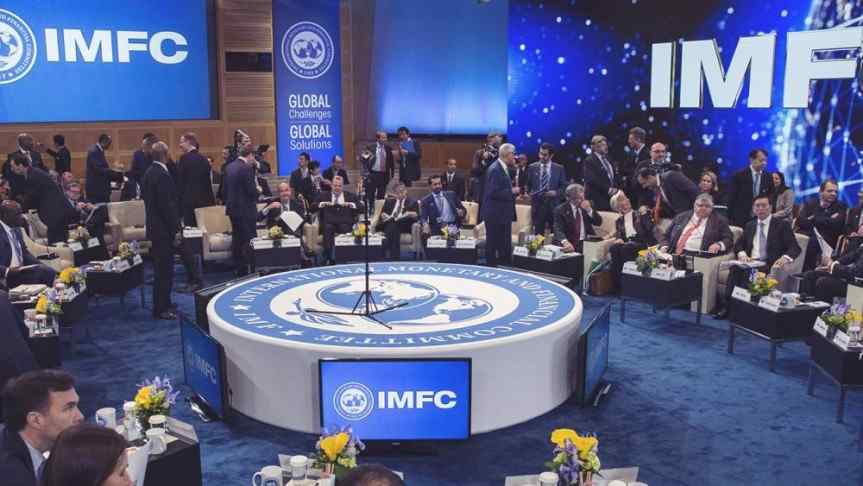 IMF Report: 'Cryptocurrencies Are Not a Threat to Global Financial Stability'
May 4, 2018, 10:12AM
The IMF published its 2018 Global Financial Stability Report, declaring that cryptocurrencies "do not pose risks to global financial stability."
The International Monetary Fund dedicated a whole chapter to cryptocurrencies in the 2018 iteration of its Global Financial Stability Report, entitled 'A Bumpy Road Ahead'. Their assessment is, "cryptocurrencies do not appear to pose risks to global financial stability".
The special attention given to Cryptocurrencies by the IMF suggests the institution is watching them closely and heeding their development. Their advice focused on, "vigilance by regulators" and they emphasized the dramatic growth in the industry. Interest in Cryptocurrencies is soaring due to their potentially disruptive effect on the world´s financial power structures.
Cryptocurrencies May Not Be as Big as People Think
The report will surely be an eye-opener for many. According to the document, the total market cap for all cryptocurrencies represents only about 3% of the balance sheets of the four largest banking institutions in the world, having barely reached 6% of that value during the Bitcoin price peak of December 2017. Despite rampant growth in the industry, the "threat" is still minimal. However, the IMF report added,
"It is impossible to know the extent to which crypto assets may transform the financial infrastructure and whether most new crypto assets are likely to disappear as in past episodes of technological innovation (as many tech companies did during the boom of the late 1990s, for example). Before they can transform financial activity in a meaningful and lasting manner, crypto assets will first need to earn the confidence and support of consumers and financial authorities."
Institutional Support for Cryptocurrencies is on the Rise
Despite the IMF´s somewhat somber official tone on cryptocurrencies, the very same head of the IMF Christine Lagarde recently made positive remarks about cryptocurrencies on a blog post, detailing how "she envisions a financial system that utilizes Blockchain innovation while still relying on trusted intermediaries".
Given recent positive opinions and actions from important private and public organizations such as the G20 and Goldman Sachs, as well as two independent studies related to how cryptocurrencies are not related to crime by the Hong Kong and Quebec governments, it seems that the process of "earn[ing] the confidence and support of consumers and financial authorities" is well underway.



Disclaimer: information contained herein is provided without considering your personal circumstances, therefore should not be construed as financial advice, investment recommendation or an offer of, or solicitation for, any transactions in cryptocurrencies.