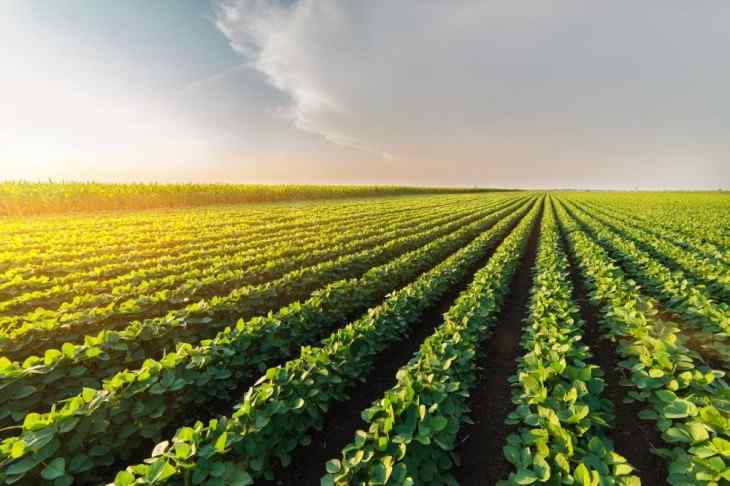 Kazakhstani State Lends Support to Soybean ICO
Mar 28, 2018, 5:57PM
Soycoin is an especially unique ICO intended to recycle Soy agricultural waste for use in cryptocurrency mining farms.
One of the most unique ICOs currently on the market is Kazakhstani company Assar Group's SoyCoin. The proposed business model is based on a mix of the production of soy products and cryptocurrency mining farms running on 'green' electricity produced using soybeans. SoyCoin is also supported by the Kazakh Ministry of Agriculture and Kazakh Invest, a state-run investment agency. Heavy industry, 'green energy', soy-derivatives and the support of the Kazakhstani government is undoubtedly an intriguing mix for an ICO.
The investment raised by the ICO will fund hi-tech production plants that will process soybeans into derivatives such as soy flour and oil. These plants will include attached cryptoturrency mining farms. The waste generated by this process is to be converted into Biogas which will generate the electricity supply used by the plants and mining farms. Holders of the SoyCoin tokens will receive 50% of the income generated by the sale of the soy derivative products produced and also 50% of the proceeds generated by the cryptocurrency mining farms. The ICO also promises redemption plans that will repurchase the SoyCoin tokens in stages after the first mining farms and soy processing plants are operational.
For many, the Kazakh soybeans ICO will be hard to take seriously despite apparent State support. The fact that the promo video's voice-over has shades of Kazakhstan's most famous fictional son probably doesn't help. Neither does the slightly confusingly structured white paper and sometimes amusing grammar mistakes that crop up throughout the ICO's promo materials.
SoyCoin is, however, another example of how the democratising nature of Blockchain technology is being particularly embraced by developing countries. Venezuela has already launched a controversial State and oil-backed cryptocurrency – the Petro. Countries such as Turkey and Iran are also said to be considering cryptocurrency projects.
It can be argued that cryptocurrencies, ICOs and Blockchain technology might potentially be exploited by unsavoury regimes as a way to get around often justifiable international sanctions. However, the flipside is the potential the technology has to break down barriers in international trade and currency flows that many believe are stalling development in many parts of the world. Despite its clumsy presentation SoyCoin may represent a glimpse into a future world where capital flows have less to do with geo-politics and more to do with the merit of individual opportunities.
Disclaimer: information contained herein is provided without considering your personal circumstances, therefore should not be construed as financial advice, investment recommendation or an offer of, or solicitation for, any transactions in cryptocurrencies.