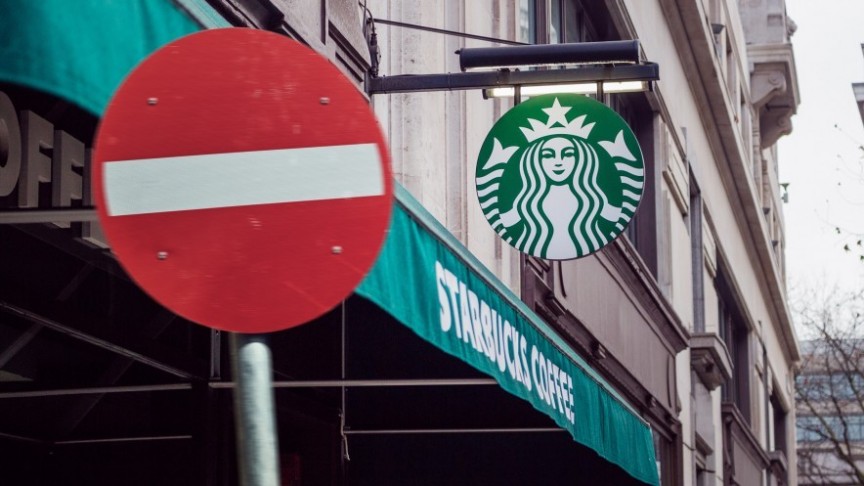 Starbucks Clarifies: You Still Can't Pay for Those Frappuccinos with Bitcoin
Aug 6, 2018, 4:13PM
Starbucks has clarified that customers can't buy coffee with Bitcoin just yet, contrary to reports published earlier this week by CNBC.
Earlier this week, CNBC reported that Starbucks would partner with Microsoft and the International Exchange (ICE) on a cryptocurrency venture called the Bakkt Initiative -- which is true. They also reported that Starbucks would allow patrons to buy coffee with cryptocurrency -- which is false.
The news drew a lot of attention, prompting officials from Starbucks to clarify that it will not accept Bitcoins as payment for its coffee. Instead, the collaboration with ICE and Microsoft is an exchange intended "to create an integrated platform that enables consumers and institutions to buy, sell, store and spend digital assets on a seamless global network."
Speaking to Motherboard, a Starbucks spokesperson clarified, saying,
It is important to clarify that we are not accepting digital assets at Starbucks. Rather the exchange will convert digital assets like Bitcoin into US dollars, which can be used at Starbucks. At the current time, we are announcing the launch of trading and conversion of Bitcoin. However, we will continue to talk with customers and regulators as the space evolves. Customers will not be able to pay for Frappuccinos with Bitcoin.
The false CNBC headline, which read, "New Starbucks partnership with Microsoft allows customers to pay for Frappuccinos with bitcoin" is another example of the misinformation that has often plagued the cryptocurrency space. In May, news made the rounds that the SEC was hosting a meeting that would decide Ethereum's fate as a security, which turned out to be false. Ethereum's price declined as a result.
Fake News Particularly Harmful for Money-Flooded Crypto Space
The viral nature and easy dissemination of information on the internet - fake news - is a particularly serious problem in the cryptocurrency space. The market's highly volatile nature is exacerbated by how quickly news spreads and how easy it is for false stories to get traction. Social media influencers can dramatically affect the price of a coin with a single post or Tweet. John McAfee, for instance, has stated that he has been paid up to $105,000 a tweet to shill projects on Twitter, which the SEC has warned him against doing.
While the crypto space is particularly susceptible to fake news, it may also provide a solution. A spate of blockchain projects has recently emerged aimed at solving the problem by building news and social media platforms wherein users can confirm or discount the validity of news stories and receive tokenized rewards for doing so. Many think that blockchain is the most promising solution. For the time being, however, the spread of false information remains a potent factor in determining the state of an uncertain market.
Disclaimer: information contained herein is provided without considering your personal circumstances, therefore should not be construed as financial advice, investment recommendation or an offer of, or solicitation for, any transactions in cryptocurrencies.