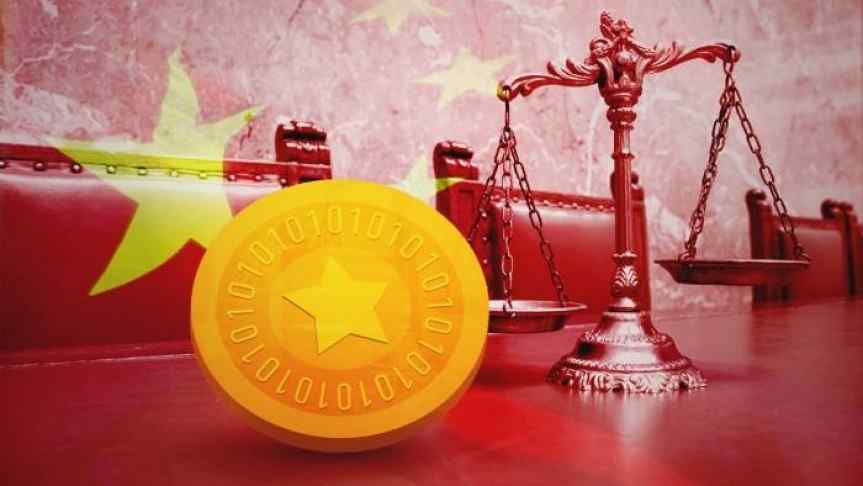 The OneCoin Scam Investigation: China Sues 98 People, Recovers $268 Million
May 29, 2018, 7:17AM

by
Tom Nyarunda
THE cryptocurrency space is growing too fast rapidly for authorities to keep watch over their citizens but China is doing its best
Two years after launching investigations into the OneCoin scam, the Chinese Government's Procuratorate has prosecuted 98 people. State officials have also recovered $267.8 million (1.7 billion Yuan) from OneCoin's alleged cryptocurrency pyramid scheme.
The government-owned Procuratorial Daily Newspaper said the alleged Ponzi scheme involved up to $2.4 billion (15 billion Yuan). The OneCoin cryptocurrency, "Weika Coin" in China, which is suspected to have been a scam, has been under investigation by the Ministry of Public Security since July 2016. The investigations have crossed international borders to include other companies in USA, UK, Canada, Italy, Ireland, and Ukraine.
Ninety-Eight Individuals Prosecuted
The Supreme People's Procuratorate of the ZhuZhou County in Hunan Province investigated 106 people and prosecuted 98, recovering at least $268 million (1.7 billion Yuan) from some 20 provinces throughout the country during the case. Chinese state officials had already seized up to $30 million back in 2016 as they investigated the pyramid scheme. Some of those convicted were fined between $1500 and $782,000 (10 thousand to 5 million Yuan) in fines on top of prison terms of four years or less.
According to the Justice Network, the OneCoin team, whose servers were located in Copenhagen, prospered by, "constantly inducing new investors to realize imaginary high profits" and "deceptively advocated" the coin's value. They were accused of "tempting others (at least 2 million people) to invest huge sums of money into its established website."
OneCoin called itself "the first transparent, global Cryptocurrency for everyone," while the Daily Mirror labeled it a "get-rich-quick scheme scam and a cult," which is "virtually worthless."
OneCoin is among the most well-known scams in the cryptosphere. It has become a flashpoint in the ongoing battle over market freedom and government regulation in the cryptocurrency sector.
Disclaimer: information contained herein is provided without considering your personal circumstances, therefore should not be construed as financial advice, investment recommendation or an offer of, or solicitation for, any transactions in cryptocurrencies.