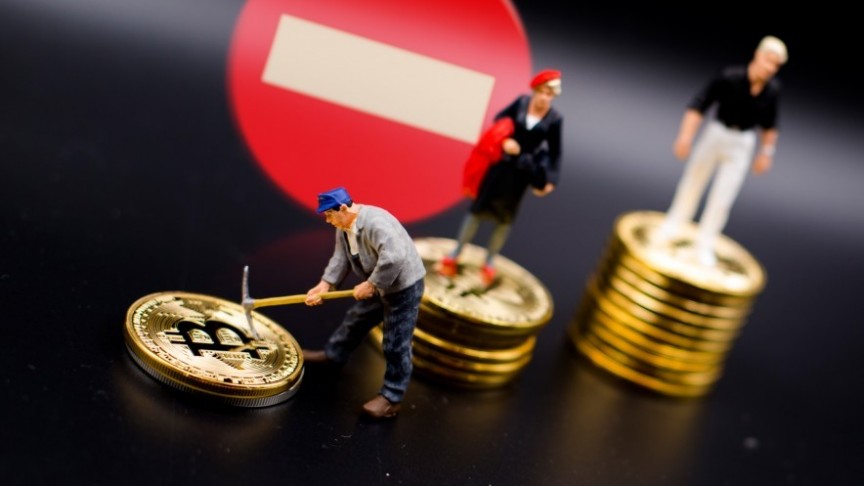 Washington Community Approves Temporary Moratorium on Crypto Mining
Jul 31, 2018, 6:04PM

by
Tom Nyarunda
Power authorities are worried about hazards caused by the influx of illegal miners taking advantage of cheap power and endangering lives
The commissioners of Franklin Public Utility District (PUD) in Pasco, Washington State have approved a 'freeze' on cryptocurrency mining applications to allow its staff to study the effects of the high-density energy loads associated with cryptocurrency mining and blockchain operations and to propose a new rate structure.
The moratorium, a temporary prohibition, will prohibit all new cryptocurrency mining operations and data centers in all zones in the city from taking advantage of cheap electricity. Current and ongoing cryptocurrency operations that are properly licensed will not be affected and will continue to operate.
Cryptocurrency miners were initially drawn to rural Washington by affordable electricity but they are increasingly becoming subject to scrutiny from power utilities and local regulators, whose major concern is the long-term power supply for local consumers.
Many Municipalities Are Slapping Similar Bans on Crypto Mining
Cryptocurrency miners have invaded many small American cities incentivized by lower electricity costs and some towns are struggling to satisfy the higher demands. Plattsburg, New York recently slapped a temporary ban on new Bitcoin miners. Chelan county, just down the road from Pasco, Washington has also issued a temporary ban.
While emphasizing that authorized cryptocurrency mining is not under threat, the Commissioner of Chelan PUD, Garry Arseneault said,
What we're discussing is a person who is purposely trying to slip around the end and use power in a way that a facility was not designed for and doing so in a manner where there's been no request for service to meet that kind of demand […] confront these scoundrels before they do burn an apartment building down and perhaps kill a family or children in the process.
In Pasco, the Franklin PUD moratorium follows the discovery by local utility workers investigating electricity spikes of apartments filled with humming crypto mining hardware. The decision by Franklin PUD commissioners aims to address safety hazards due to overloaded grid equipment, fire risks, and costs associated with investigating and monitoring illegal cryptocurrency and blockchain operations.
Disclaimer: information contained herein is provided without considering your personal circumstances, therefore should not be construed as financial advice, investment recommendation or an offer of, or solicitation for, any transactions in cryptocurrencies.