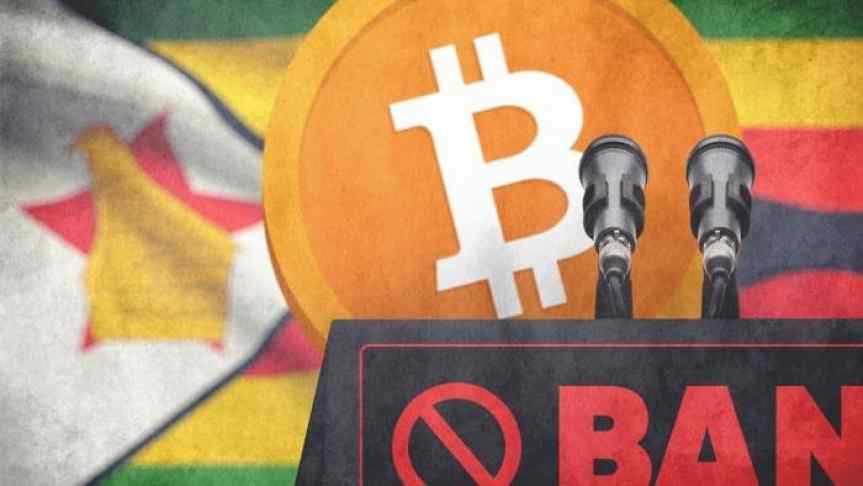 Zimbabwe's Reserve Bank Issues Total Ban on Cryptocurrency
May 13, 2018, 11:20AM

by
Mike Dalton
Zimbabwe has banned cryptocurrencies. The RBZ fears illegal use and price volatility, but citizens eagerly adopted Bitcoin after hyperinflation.
On Friday, the Reserve Bank of Zimbabwe (RBZ) banned the country's financial institutions from working with cryptocurrency in any way, shape or form. The total ban means that banks can no longer "use, trade, hold and/or transact virtual currencies." The restriction is so far-reaching that it also forces banks to withhold any services that enable a client to work with cryptocurrencies. Institutions have been given 60 days to end any relevant relationships and liquidate their cryptocurrencies.
The RBZ issued the ban on the grounds that cryptocurrency is a risk to the integrity of Zimbabwe's financial system. The circular claims that cryptocurrency holders are at risk of losing their money due to the cryptocurrency market's rapid price fluctuations. The circular also claims that cryptocurrency is used in fraud, criminal activity, money laundering, and tax evasion.
The ban is not unprecedented: the RBZ has long been hostile towards cryptocurrency and declared Bitcoin to be illegal late last year. Before that, an RBZ director issued a statement warning the general public against using Bitcoin -- telling citizens to do so at their own risk, and warning that they would have no recourse from regulatory bodies. And Zimbabwe is hardly the first country to issue a ban: Pakistan and India have done the same.
But amongst Zimbabwe's general population, cryptocurrency has become a popular alternative to other money. Zimbabwe suffers from hyperinflation: the Zimbabwe dollar rapidly lost its value, and the U.S. dollar that replaced it suffered a similar (though less extreme) fate. In addition to being a relatively stable investment, cryptocurrency has been an effective and inexpensive way for Zimbabweans to send money out of the country.
Although this seems like bad news for the global cryptosphere, it may not truly be the end of the story: other countries that have banned cryptocurrencies are not necessarily hostile to blockchain technology in general.
Disclaimer: information contained herein is provided without considering your personal circumstances, therefore should not be construed as financial advice, investment recommendation or an offer of, or solicitation for, any transactions in cryptocurrencies.