Writer

Michael is a news reporter for Bitrates with a central interest in international regulations and their effects. Business-minded and a major sports-enthusiast, he broke into writing through data analysis and eventually derivative futures. A firm believer in altcoins and the impact of a market-wide push for development, his attention to the development of blockchain and cryptocurrencies continues to grow. Michael is a resident of the United States.
READ FULL BIO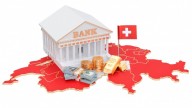 Swiss Bank Maerki Baumann to Partner with Various Cryptocurrency Firms
Swiss Bank Maerki Baumann is opening itself to new cryptocurrency accounts with additional crypto-related services to be provided.
Industry
Aug 08, 2018 - 1 min, 11 sec read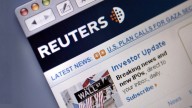 Thomson Reuters Partners with CryptoCompare for Crypto Expansion to Eikon Platform
Thomson Reuters has partnered with CryptoCompare to add order book and trade data for 50 new cryptocurrencies into the Eikon platform.
Industry
Aug 01, 2018 - 1 min, 25 sec read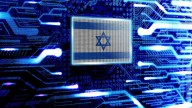 Benson Oaks Establishes $100 Million Investment Fund for Israeli Blockchain
European investor Benson Oaks is establishing a new, $100 million fund to support and guide Israeli blockchain startups.
Industry
Jul 10, 2018 - 1 min, 7 sec read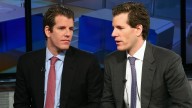 Winklevoss Twins Snatch NYSE Cornish to Act as Gemini's First Chief Tech Officer
Robert Cornish departs from the New York Stock Exchange for Gemini as Wall Street executives trend towards blockchain and cryptocurrency.
Industry
Jul 08, 2018 - 1 min, 44 sec read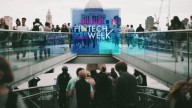 What to Expect and Who to See at Fintech 2018 (July 6-13)
The fifth installment of Fintech Week London gathers some of fintech's leading innovators in discussion of the industry's development.
Industry
Jul 06, 2018 - 1 min, 35 sec read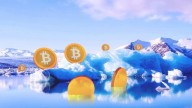 Iceland's Crypto Mining Infrastructure Is Shaping the Global Market
Iceland's abundant domestic resources are changing the landscape of crypto miners, opening doors for firms previously kept out of the market.
Industry
Jun 22, 2018 - 1 min, 37 sec read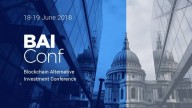 London Plays Host to Blockchain Alternative Investment Conference
London's Blockchain Alternative Investment Conference commenced Monday with an impressive slate of speakers scheduled for the two-day event.
Industry
Jun 19, 2018 - 1 min, 8 sec read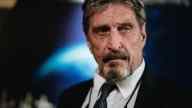 John McAfee Running for 2020 Presidential Election on Pro-Cryptocurrency Platform
John McAfee has announced his intent to run a pro-cryptocurrency platform during his campaign for the 2020 Presidential Election.
Industry
Jun 06, 2018 - 1 min, 19 sec read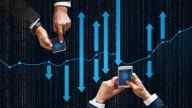 Smart Contracts on the Edge of Revolutionizing the Legal Industry
Smart contracts could turn the legal system upside down. Automating contracts and adding security, attorney roles may be rapidly shifting.
Industry
Jun 02, 2018 - 5 min, 6 sec read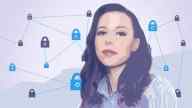 Blockchain Security under Pressure from Amber Baldet at Ethereal Summit
Amber Baldet returned to headlines at the Ethereal Summit. Upselling blockchain security via hybrid blockchains and increased permissions.
Industry
May 13, 2018 - 1 min, 19 sec read