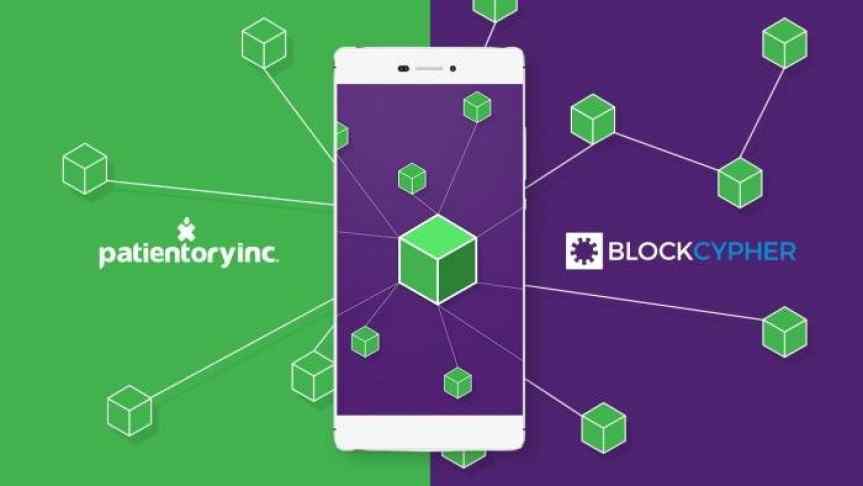 BlockCypher Blazes the Trail for Blockchain Medical Payments via Patientory App
May 23, 2018, 11:51AM

by
Tom Nyarunda
Messaging and data platform will enable blockchain based payments, expedite medical bill processing and pioneer era of networks interoperability
In a first for a digital healthcare provider, BlockCypher has announced the launch of a blockchain-based payment application for Patientory that will be available for download as of May 31, 2018, from Google Play and the App Store.
BlockCypher, a leading agnostic web service and infrastructure provider, integrates multiple blockchains, which allows healthcare providers and patients to select the best one for particular instances. In the case of Patientory, BlockCypher will enable users to process payments for services and medication as well as manage a patient's medical information. BlockCypher already offers proof of identity for patients across different blockchain networks.
"We are excited to release the Patientory App with BlockCypher's integration for payments," said Chrissa McFarlane, CEO of Patientory, Inc. "With BlockCypher's web services, we provide patients the option of using their payment blockchain of choice at the same time we provide the highest levels of access to and mobility of their healthcare data."
Grants to Encourage Blockchain Technology Adoption
BlockCypher picked Patientory in August 2017 as the first recipient of a grant intended to motivate the implementation of blockchain technology in the insurance and healthcare industries.
According to Karen Hsu, head of growth at BlockCypher, by, "teaming up blockchain-focused companies" BlockCypher aims "to encourage other companies to adopt blockchain technology. The goal of this program is to seed projects in regions and use cases where blockchain technology has been underdeveloped."
Implementing the blockchain-based payment system via the Patientory App will allow the company to expedite transactions between patients, providers, and insurers and spearhead a paradigm shift in the way payments and information are shared in the healthcare system.
The use of digital currencies is set to increase. Patientory envisions that "Providers will be able to start taking digital currencies as payments from their patients," according to McFarlane. "They will also see faster, more efficient reimbursements from actual insurers," she added. McFarlane also says claims that usually take 30-90 days to process will henceforth be processed much more quickly.
The move by BlockCypher will enable Patientory to use blockchain technology to attain interoperability between healthcare providers and work towards a future where users can enjoy a higher quality and more affordable healthcare.
Disclaimer: information contained herein is provided without considering your personal circumstances, therefore should not be construed as financial advice, investment recommendation or an offer of, or solicitation for, any transactions in cryptocurrencies.