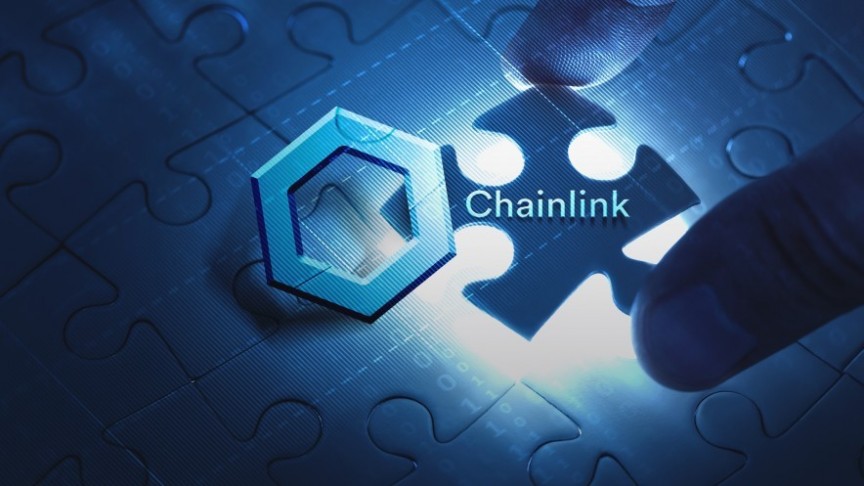 Chainlink Has Gone Live on Ethereum: What's Next For the Oracle Platform?
Jun 9, 2019, 11:18AM

by
Mike Dalton
Chainlink is one of the most highly-anticipated oracle networks. Now, it has gone live on the Ethereum mainnet—what does it have to offer?
Blockchain programming has come a long way in the past few years. Ethereum and other platforms have introduced smart contracts, which are the basis of all blockchain applications. However, smart contracts have one problem: they are not very effective when it comes to handling off-chain data. As a result, plenty of data, both online and in the real world, poses an obstacle to blockchain developers.
Fortunately, oracles are beginning to bridge the gap between blockchain programs and off-chain data. Oracles can be used, for example, to handle sensor data in product supply chains, or they can be used to integrate cryptocurrency with traditional financial platforms. There are many oracle systems, but Chainlink is one of the biggest—and now, as of May 30th, Chainlink has gone live on Ethereum.
The Chainlink community has been expecting a launch for some time, but an official date was not announced until recently. On May 14th, Chainlink CEO Sergey Nazarov revealed Chainlink's launch date at Consensus 2019, which can be seen on Twitter. The announcement may have been a surprise, but Chainlink nevertheless managed to attract plenty of attention in the weeks leading up to the launch.
Chainlink's Current Features
Although Chainlink's launch was quite sudden, the platform already has plenty of potential and blockchain developers can now use Chainlink oracles in their smart contracts. At the moment, Chainlink oracles focus on providing reliable and accurate market data. The platform's initial oracles provide Ethereum prices, which are sourced from multiple data providers and handled by independent node operators.
Price feeds may not be the most exciting variety of oracle, but they could become an incredibly important resource. As Chainlink notes, "trillions of dollars in lending, derivatives, and other financial products" depend on accurate and reliable price feeds. Secure and reliable price feeds could become a valuable tool for exchanges, trading platforms, and many other crypto-integrated financial services.
Chainlink has also undergone extensive testing in preparation for its launch. So far, the project has completed security audits, carried out stress tests, and performed scalability tests. These practices will ensure that Chainlink stays strong, even when it is faced with challenges—and the strength of the network will become increasingly important as more developers come to rely on oracles.
Plans For Growth
Chainlink's features are fairly basic at the moment, but its plans are ambitious. Chainlink doesn't simply intend to handle data from third-party sources: a single source provides no guarantee that its data is accurate, and it can be easily attacked or compromised. That's why Chainlink is planning to build a highly decentralized oracle network made up of thousands of independent node operators.
Because Chainlink will have many participants, no single party will be responsible for oracle data. Chainlink calls this end-to-end reliability, meaning that its oracle network relies on the same decentralized security model that other blockchains make use of. Chainlink will also offer other features, like technical review and signature verification, to add an extra level of security and integrity to the network.
Additionally, in order to grow its ecosystem, Chainlink is forming a number of high-profile partnerships. BraveNewCoin, a major market aggregator and news site, has already partnered with Chainlink as one of its earliest data sources. Chainlink is also working with Cornell's IC3 group, from which it has acquired an oracle privacy tool called Town Crier. Partnerships with SWIFT and Polkadot are underway as well.
The LINK Token
Chainlink's native token (LINK) has made significant price gains over the past few months, and the month leading up to Chainlink's launch was no exception: the price of LINK increased by more than 150% over the course of May, which makes it the best performing cryptocurrency of the month. The token now has a market cap of about $350 million, making it the 29th largest cryptocurrency on the market.
Like most cryptocurrencies, LINK's price will probably decline gradually as launch hype fades away. However, LINK will also become more useful as time goes on: developers can use LINK to pay for the services of Chainlink oracles, and investors can stake LINK to earn revenue. Since LINK is an important part of the Chainlink network, it will probably maintain a high market ranking, even if its price does fall slightly.
Conclusion
Chainlink is one of the most ambitious oracle platforms in existence, and oracle platforms, in general, are one of the major trends driving blockchain tech this year. This means that Chainlink will face competition from other projects, including Aeternity and Oraclize. However, Chainlink also has significant advantages over its competitors, as it has several high-profile projects lining up to partner with it.
That said, Chainlink still has a lot of work to do. It must expand its oracle network, provide a much wider variety of services, and ensure that its partnerships are truly productive. If it achieves those goals, Chainlink could become one of the most revolutionary oracle platforms—and, in turn, it could succeed in bridging the gap between blockchain programs and mainstream applications.
Disclaimer: information contained herein is provided without considering your personal circumstances, therefore should not be construed as financial advice, investment recommendation or an offer of, or solicitation for, any transactions in cryptocurrencies.