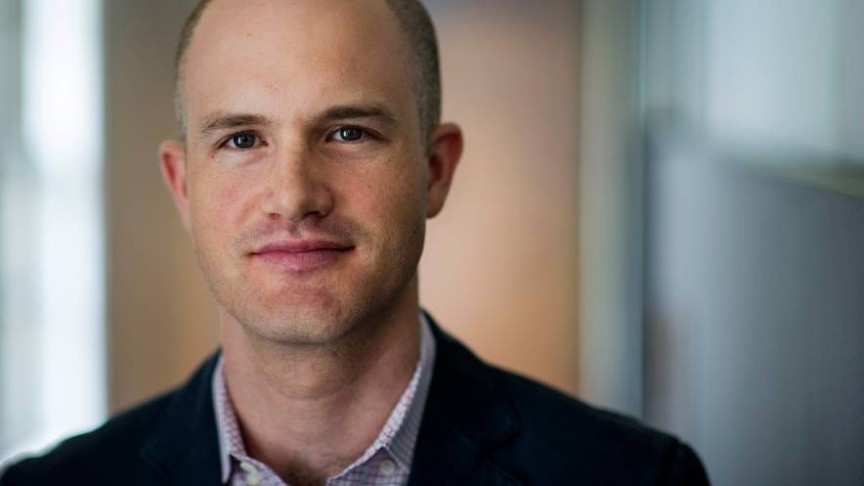 Coinbase Hires NYSE Expert to Help Develop New Surveillance Program
Jul 4, 2018, 10:35AM

by
Chris Madill
Coinbase has recently revealed their plans to build the "Coinbase Trade Surveillance Program" with the help of NYSE Expert Peter Elkins.
With market manipulation a much-debated topic among the crypto community, many exchanges are now gearing up to provide better surveillance of their markets. The San Francisco-based exchange Coinbase recently revealed their plans to build the "Coinbase Trade Surveillance Program." The program looks to create an institutional-grade surveillance platform that promises to offer protection against wash-trading, spoofing and fake trades. Coinbase brought former New York Stock Exchange (NYSE) executive Peter Elkins on-board to spearhead the program.
Previously the head of market surveillance for the NYSE, Coinbase looks to Elkins to help build a team of individuals that will lend the exchange an unprecedented level of credibility and legitimacy in the eyes of investors. Elkins recently said in an interview with Business Insider,
This is similar to the projects I worked on at NYSE […] We are going to be deploying human insights and technology to weed out bad actors.
Coinbase isn't the only exchange looking to provide institutional-grade surveillance services for their crypto-platform. As reported in April, the Winklevoss twins' Gemini exchange implemented the SMARTS surveillance program, which is a globally-accepted financial market surveillance program used by 45 markets worldwide, including the NASDAQ and Hong Kong Stock Exchange. These moves indicate a strong trend amongst US crypto-exchanges looking to provide investors with insurances and protections similar to those provided by more traditional financial markets.
The push for more surveillance within crypto markets comes in response to a growing concern over collusion and manipulation amongst some of the cryptosphere's biggest players; including Coinbase, which has been accused of numerous counts of fraud. As interest in crypto begins to catch the eye of institutional investors on Wall Street, exchanges are beginning to understand that perhaps crypto-trading needs to move away from its unregulated and highly speculative form towards the model of more traditional financial markets.
Disclaimer: information contained herein is provided without considering your personal circumstances, therefore should not be construed as financial advice, investment recommendation or an offer of, or solicitation for, any transactions in cryptocurrencies.