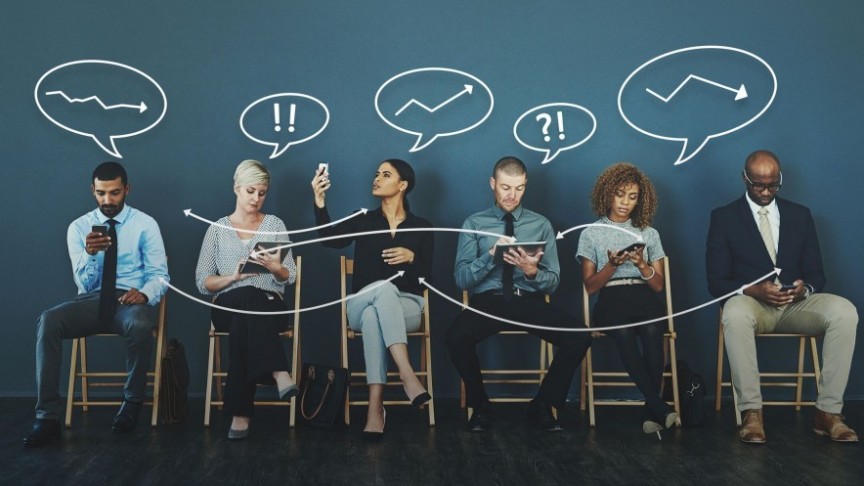 Copy Trading: Can Following the Experts Boost Your Crypto Trading Profits?
Nov 10, 2019, 6:33PM

by
Mike Dalton
Copy trading, aka "mirror trading" or "social trading," allows you to imitate expert investors. But is it really worthwhile?
Trading crypto for profit isn't easy, especially if you're a new investor. Fortunately, there's a trend that might things easier: copy trading. This strategy allows you to follow expert traders in order to earn profits on your crypto holdings. Of course, the experts that lead the way also profit: they earn a cut of your profits or a commission.
Copy trading isn't exactly new: it has been commonplace among traditional investors since the mid 2000s. It didn't become popular in crypto trading circles until recently, but now, it is gaining ground. Quite a few services have started to offer copy trading―here's how they work, what they cost, and what their implications are.
What Copy Trading Services Are Available?
eToro is one of the most popular copy trading services. It originally offered traditional asset trading, but it also introduced crypto trading last year, and it finally opened that feature to U.S. investors this spring. Low fees are eToro's main appeal: it charges $25 per withdrawal, and its CopyTrader service has no extra fees.
Covesting is another high-profile platform that offers crypto copy trading. With this service, you'll only pay fees if you make a profit. However, success isn't cheap: if you do make money, you'll pay 28% in fees. If you don't profit, you'll only pay a 2% entry fee. This reduces risk, but it is still higher than eToro's zero upfront charges.
CopyMe.io takes a different approach. Instead of running its own exchange, it functions as a third-party service that connects to Binance. CopyMe.io boasts low fees, but to be more precise, it lets experts set their fees. Most of its traders charge $50 a month or more, so this may or may not be cheaper than Covesting in practice.
Cryptohopper, meanwhile, is a trading bot that offers a broad range of automated trading options. It's only partially devoted to mirror trading, meaning that you don't need to follow experts closely. Instead, you can modify templates and strategies. Cryptohopper has plans starting at $19 per month, plus some free basic strategies.
Is Copy Trading Good For Exchanges?
Right now, some crypto exchanges suffer from low activity, as a significant number of users don't actively trade crypto. One recent study, for example, showed that 12% of U.S. crypto investors are long-term holders. In other words, many investors are an untapped source of revenue that exchanges can take advantage of.
Unfortunately, users may not be very interested in copy trading. Covesting has a daily trading volume of just $55,000. Blockport and Cobinhood, two other platforms that offered copy trading, went bankrupt this year. Of course, copy trading is not solely to blame, but it clearly does not give any exchange a surefire path to success.
If copy trading does become widespread, that might cause problems of its own: large-scale, coordinated trading can have unwanted effects on crypto prices. Just as whales and bots are often said to cause market manipulation, unrestrained copy trading could have the same effect, even though that isn't happening now.
Is Copy Trading Profitable, or Just Another Risk?
The effectiveness of each copy trading service is impacted by its quality, and good services are rarely cheap. Pro traders have no reason to reveal their best trading strategies unless they earn a significant cut. It's not yet clear which fee model attracts the best expert investors―or if the profits can keep them honest.
It's also hard to evaluate experts. Though most copy trading platforms offer ratings, some top-ranking traders have lucked into early profits with unsustainable strategies. Plus, if an investor says that they have years of experience, you might have to take them at their word, since most crypto copy trading services are fairly new.
Latency is also an issue: some services may not perform trades quickly, and delays could make or break your profits. Of course, most services will claim that they do act quickly, but there is rarely any way to be sure. It may be better to find a service that allows you to run your own trading bot―even if that takes some extra set-up.
The Bottom Line
Copy-trading may be useful to some investors, but it might not be more profitable (or less risky) than other investment strategies. It's possible to find simple and affordable copy trading services, but their effectiveness is still largely unproven. Furthermore, many mainstream exchanges seem to be uninterested in providing the service.
At the same time, there is a definite need for low-effort investment options; not everyone has time to keep up with the latest market developments. One possibility is that demand for crypto investment managers will grow―and unlike copy trading, this sort of service would provide assurance that a professional is really on your side.
Disclaimer: information contained herein is provided without considering your personal circumstances, therefore should not be construed as financial advice, investment recommendation or an offer of, or solicitation for, any transactions in cryptocurrencies.