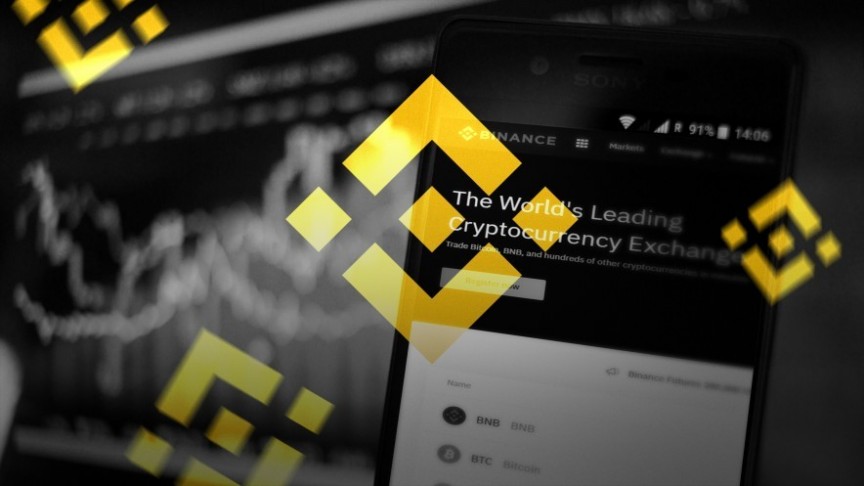 Binance This Year: What Does The World's Biggest Exchange Have To Offer?
Oct 27, 2019, 6:44PM

by
Mike Dalton
Over the past several months, Binance has been rapidly expanding its services. What's on the table for Binance this year?
Binance is one of the world's largest exchanges, and it's getting bigger every day. Since it went live in 2017, it's become extremely popular, largely thanks to the efforts of its CEO and founder, Changpeng Zhao. Binance is actually more than an exchange: it's a full selection of crypto services, with offerings that not all exchanges provide.
Binance isn't for everyone: the company cut off its American users earlier this year, and it is now offering a separate exchange, Binance.US, which has just gone live. This doesn't detract from Binance's efforts, but it does mean that not all of the following services are available worldwide. Regardless, here is what Binance has to offer.
New Staking Features
This September, Binance launched a staking service that allows you to earn returns on your crypto. This means that you don't need to run a node or configure settings; instead, you merely need to hold funds in your Binance account, and the exchange will automatically payout rewards. Stellar, Algorand, and other coins are supported.
Binance Staking is comparable to Coinbase Custody and other similar staking services. However, there is one big difference: Binance Staking is available to all users, not just institutional investors. Additionally, Binance offers staking features through its Trust Wallet app―though this is not actually part of the exchange.
Futures, Margin Trading, and Lending
Binance is best known for its main trading platform, but it also offers other services. In July, Binance launched margin trading, a high-risk form of investment. Binance is also trialing futures trading, and other derivatives may be on the way thanks to Binance's acquisition of JEX. Additionally, Binance introduced crypto lending in August.
These investment services will allow Binance to compete with various other platforms. Huobi DM, for example, offers crypto derivatives markets, while BitMEX offers futures contracts. Meanwhile, platforms like SALT offer crypto lending. Binance's advantage, of course, is the fact that it offers all of these services under one banner.
Binance Chain and Binance DEX
One of Binance's most ambitious projects is Binance Chain and its associated decentralized exchange, each of which were revealed last year and launched this April. Binance Chain is Binance's own blockchain, designed to provide fast transactions and low fees. In addition to powering Binance DEX, it is also the basis of third-party tokens.
So far, dozens of tokens have moved to (or originated on) Binance Chain. Most notably, the travel site Travala announced plans to migrate to Binance Chain in September. Binance has also created stablecoins on Binance Chain: as of October, it has issued coins pegged to the price of Bitcoin, the U.S. Dollar, and the British Pound.
Binance Launchpad and Token Sales
Binance Launchpad is used to run IEOs―an exchange-based alternative to ICOs and other token sales. Over the past year, Launchpad has run sales for notable coins like the BitTorrent Token. More recently, it ran a sale for WINk, a gambling site that is TRON's highest-traffic DApp, and Band Protocol, a governance layer for web apps.
Binance is quite selective: it has only run nine Launchpad sales this year. However, this is part of Launchpad's appeal. Whereas ICOs can be suppressed by regulations or overrun by scams, Binance can be trusted to choose reputable projects. Although other exchanges run IEOs as well, Binance Launchpad likely the most popular service.
Is Binance Really the Biggest?
Binance's dominance may be overestimated. CoinGecko suggests that Binance's normalized 24-hour volume is $500 million―the highest by that measure. CoinMarketCap, however, suggests that Binance's adjusted 24-hour volume is $750 million and that it is the 7th largest exchange when ranked by that metric.
Meanwhile, Binance Coin (BNB) is the eighth largest coin on the crypto market by market cap. However, Binance Coin's price reached a sixth-month low at the end of September, according to BTCXLAB. This drop is partially due to an overall crypto market crash led by Bitcoin, but to some extent, Binance itself may be to blame.
Binance really shines in terms of web traffic. Binance has 3-4 times as many visitors as Upbit, Coinbase, or Huobi―its closest competitors by that metric, according to CoinGecko. Plus, Binance is also attracting traffic through non-trading subsites, such as Binance Academy. Clearly, audience stats are where Binance's variety truly pays off.
Disclaimer: information contained herein is provided without considering your personal circumstances, therefore should not be construed as financial advice, investment recommendation or an offer of, or solicitation for, any transactions in cryptocurrencies.