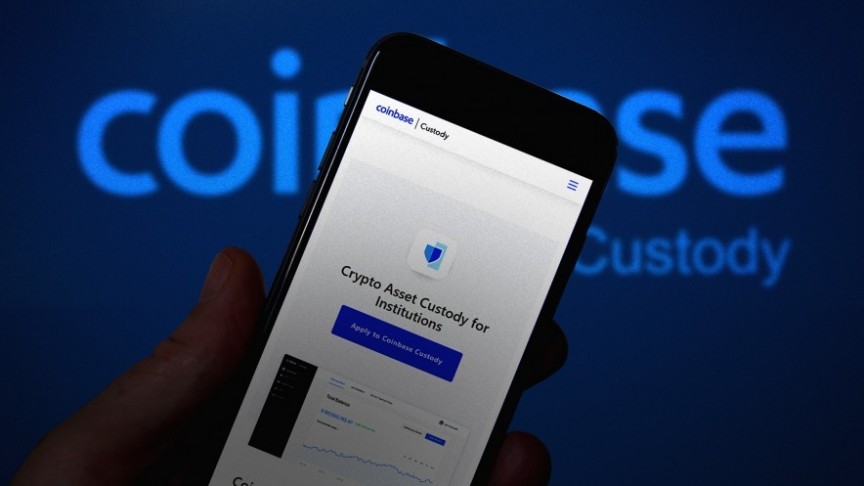 Crypto Custody: How Storage Services Are Catering To Institutional Investors
Jun 20, 2019, 4:50PM

by
Mike Dalton
Custodial services allow institutional investors to securely store their crypto assets. Which companies are the most renowned custody providers?
Financial institutions are investing in cryptocurrency more than ever before, and they require asset storage solutions that are much more advanced than consumer-grade crypto wallets. That's why institutional investors rely on custodians, a special class of asset storage provider. These services take extensive measures against theft and fraud by offering cold storage, insurance coverage, and KYC procedures. Together, these precautions ensure that investor funds remain safe and secure at all times.
Regulation also comes into play: custody providers must meet regulatory standards, and institutional investors must store their assets with qualified custodians. As a result, demand for custodial services is high. Several new custody providers have emerged over the past few years, and each provider is competing to offer the best features and attract the wealthiest clients. Here are a few of the biggest names in crypto custody, and the ways in which they are innovating on secure storage.
Coinbase Custody
Coinbase Custody is one of the most well-known crypto custody services. Since it launched last July, the service has brought in $1 billion of investor assets and introduced support for over thirty different cryptocurrencies. Coinbase Custody is also attempting to move beyond storage and insurance: later this year, it will introduce staking as a service, which will allow its clients to earn revenue from their Tezos and Cosmos tokens—even while those assets are held safely in Coinbase's cold storage system.
BitGo
BitGo is another leading crypto custody service. This provider holds over $2 billion of crypto assets on behalf of its clients, and it offers support for over 100 different cryptocurrencies. In addition to secure storage and asset insurance, BitGo also provides access to liquidity, which means that investors can carry out trades and use their funds directly from cold storage. Like most of its competitors, BitGo is working to ensure that investors can access their funds as seamlessly as possible.
Fidelity Digital Assets
Fidelity Investments has been in operation for over 70 years, and during that time, it has come to manage more than $7.2 trillion of traditional assets, including stocks and bonds. Now, Fidelity Digital Assets is offering crypto custody services, such as cold storage and insurance, plus the ability to execute trades. The new division is growing rapidly: it began onboarding clients last fall beginning with Galaxy Digital, a major crypto merchant bank headed by billionaire investor Mike Novogratz.
Goldman Sachs
Goldman Sachs is one of the biggest investment banks in the world, and it has been planning to introduce its own crypto custody services since last year. It is not clear when this will come to fruition, but the firm has been heavily involved in crypto custody in the meantime. Goldman Sachs has even invested in BitGo, and the two companies have maintained a close relationship since then. Incidentally, Mike Belshe of BitGo has suggested that Goldman Sachs' custody services will bring in $5 to 10 billion almost immediately—a major success by any measure.
Bakkt
Bakkt is an upcoming Bitcoin futures trading platform, but crypto custody will also be an integral part of its services. Bakkt has been working on a custody solution for the past two years, and it has acquired a startup called the Digital Asset Custody Company. It is hard to say exactly how much institutional wealth Bakkt will bring in, but Bakkt is a project of ICE, which also operates the world-famous New York Stock Exchange. This makes Bakkt an incredibly high-profile project, and many experts believe that it will be extremely successful when it goes live later this year.
IBM and DACS
Recently, IBM partnered with Digital Asset Custody Services (DACS) in order to build a unique custody platform. DACS is primarily intended as a custody solution that doesn't sacrifice any of the advantages of blockchain technology. Most notably, it does not make use of cold storage, which requires a slow withdrawal process and depends on human oversight. Instead, DACS uses a hardware security module, which ensures that investors can quickly access their assets.
Conclusion
Crypto custody is a very important resource for institutional investors, and it is just one of many ways in which mainstream finance is making use of blockchain technology and cryptocurrency. And, as the above crypto custody services demonstrate, the most successful providers are those that offer features that go far beyond asset storage. The most effective custody providers also ensure that institutional investors can make full use of their funds—they allow their clients to access all of the benefits that blockchain has to offer.
Disclaimer: information contained herein is provided without considering your personal circumstances, therefore should not be construed as financial advice, investment recommendation or an offer of, or solicitation for, any transactions in cryptocurrencies.