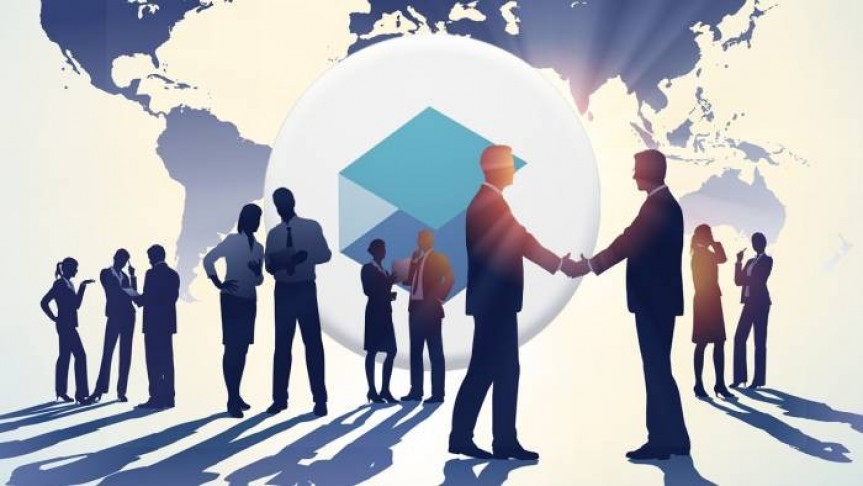 CryptoBrick ICO Adds Another Wrinkle to Private Smart Contracts
Jun 21, 2018, 9:50AM
CryptoBrick is throwing its name in the ring of private smart contract providers. Its ICO will be a necessary step in jumpstarting progress.
Continued discussion about both the opportunities and threats of private versus public blockchain is shaping the environment's current landscape. Ethereum's popularized public platform has laid the groundwork for a number of newer developments, but the necessary protocols do not always mesh with business needs and ideals. CryptoBrick's initial coin offering (ICO) officially launches them into the conversation for privatized options.
Stratis broke into the news a couple of weeks ago with their own C# smart contract offerings. CryptoBrick follows with their own service plan, offering a curated, secure, peer-reviewed portfolio of smart contracts to business actors. Companies who are invested in technology, or possess the current resources to shift programming design to meet the needs of blockchain, are seeing the opportunities presented by platforms like Ethereum. However, smaller and unaffiliated firms are currently on the outside. CryptoBrick is meeting the needs of smaller actors, starting with their initial fundraising efforts
Token Type: Utility
Token Supply: 1,520,000,000

62.% of tokens will be distributed during the ICO

Token Symbol: BRIK
Token Value: $0.05
Blockchain for Exchange: Ethereum
Actual value from CryptoBrick is at a minimum with the company in its earliest stages. The firm's six-stage roadmap stretches through 2020; it currently rests in the second phase. LAck of familiarity with CryptoBrick is due to its minimal online presence and roots in the United Arab Emirates. There is a window for opportunity in the private sector of blockchain, but it will require an aggressive approach with an increasing number of movers in the industry.
Disclaimer: information contained herein is provided without considering your personal circumstances, therefore should not be construed as financial advice, investment recommendation or an offer of, or solicitation for, any transactions in cryptocurrencies.