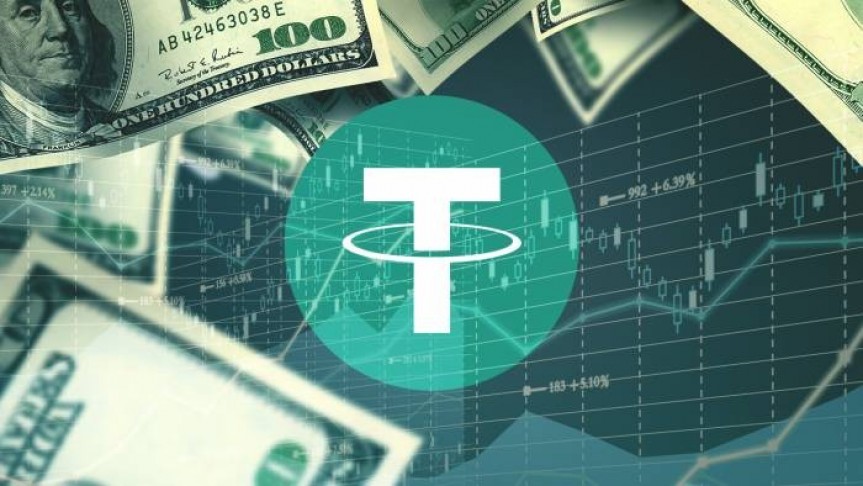 Cryptocurrencies Recover as 250 Million New Tether Tokens Flow to the Market
Jun 26, 2018, 1:40PM
Tether issues 250 million tokens with a positive impact on the price of cryptos. Tether has been accused of Bitcoin's price manipulation before.
Tether (USDT) has just introduced another 250 million tokens into circulation, halting the bearish trend in the cryptocurrencies for the moment. Tether has been subject to criticism in the past few months as the community raised concerns regarding the correlation between the issuance of new USDTs and the price movement of Bitcoin.
Just one month after issuing $250 million tokens, with the release of the additional coins this week the stablecoin's price surged more than 20% in minutes, forcing Bitcoin to rise by $150 and almost every other cryptocurrency to follow this price movement. Unlike in the past, the USD-pegged Tether tokens were not directed to the Bitfinex exchange only. Instead, CoinBene and OKEx received a large flow of Tethers, 30% of which were traded for Ethereum (ETH). Tether has now displaced TRON in the tenth position and its market cap has reached $2.7 billion.
The USDT tokens were introduced as a safe way to trade cryptocurrencies on exchanges, protected from unpredictable price fluctuations. Traditionally, the flow of new Tether tokens in the market creates a positive sentiment, signaling "strong buy" opportunities. This claim was further acknowledged by Litecoin's Charlie Lee in a recent tweet. Some, however, voice concerns that Tether might be involved in price manipulation. A recent study claimed a dubious linkage between the issuance of new Tether and the price movements of Bitcoin. Notably, Bitfinex's (owned by Tether Limited) CEO, Jan Ludovicus van der Velde, had previously been accused of being involved in market manipulation.
Recently, the community has also been questioning whether Tether, a token that is supposedly backed by an equal amount of US dollars held in reserve, really does have sufficient funds to back it up. Tether Limited has repeatedly failed to provide adequate auditing details and has seen important partners like the Wells Fargo bank terminating their relationship with them, in addition to the resignation of Phil Potter, Tether and Bitfinex's Chief Strategy Officer.
While the community debates Tether's reliability, the new Tether tokens act to revitalize the crypto market.
Disclaimer: information contained herein is provided without considering your personal circumstances, therefore should not be construed as financial advice, investment recommendation or an offer of, or solicitation for, any transactions in cryptocurrencies.