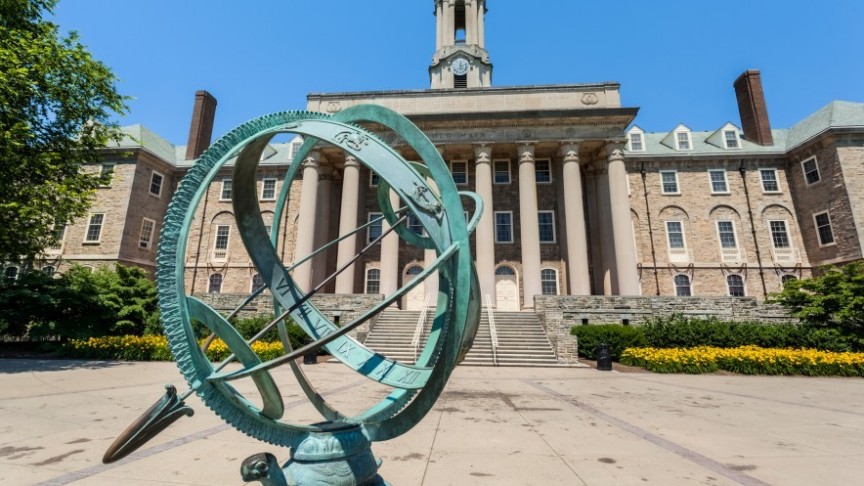 Latest ICO Study Reveals Extensive Concerns for Hopeful Investors
Jul 19, 2018, 10:41AM
University of Pennsylvania professors have released a new report outlining the many shortcomings of the present ICO funding model.
A group of University of Pennsylvania professors has released their latest research into last year's initial coin offerings (ICOs) and the illicit tactics some of these seem to have used to target optimistic investors. Analysis of the top 50 ICOs in 2017 revealed an unprecedented lack of fulfillment on promises and often an outright lack of effort to even try. According to the research, many of these start-up firms utilized predatory nature and a fairly misunderstood industry to draw a veil over its supporters' eyes.
Dave Hoffman, one of the report's lead authors, summarized the 33,000-word effort in a tweet he posted on Tuesday, July 17, in which he outlines the extensive reach of issues within the ICO funding-model.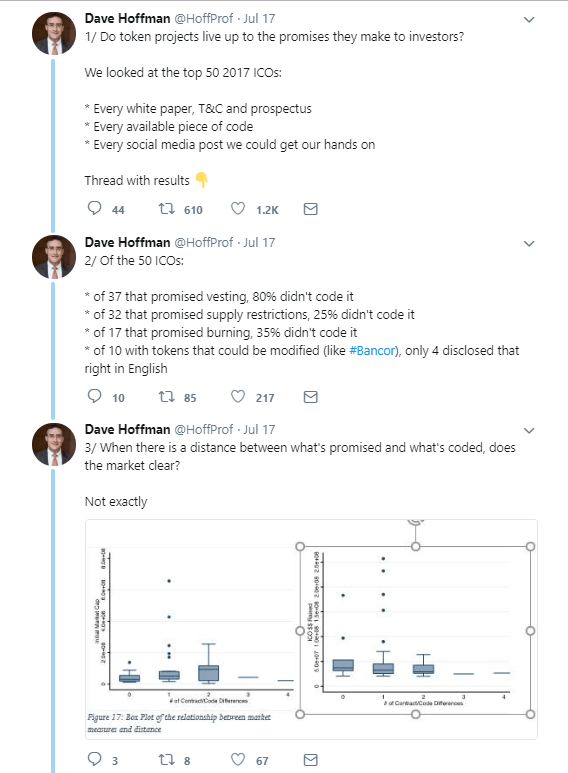 Hoffman also notes that antagonists speaking out against ICOs and the emerging technology tend to gloss over the egregious lack of delivery, citing issues in the market instead, and that blockchain, cryptocurrency, and nearly all digital assets struggle with the current state of regulation.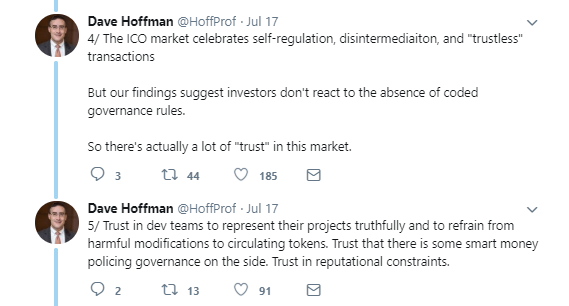 Many investors are willing to place bets on unsecured commodities as the end-goal is described in a way that would change the market. Hindsight, however, often suggests that the overzealous objectives would likely never be achieved in the long-run. Continuing research into the new funding model and the legal crackdown on firms that fail to comply with the characteristics described to investors will be pivotal in how the market continues to develop.
Disclaimer: information contained herein is provided without considering your personal circumstances, therefore should not be construed as financial advice, investment recommendation or an offer of, or solicitation for, any transactions in cryptocurrencies.