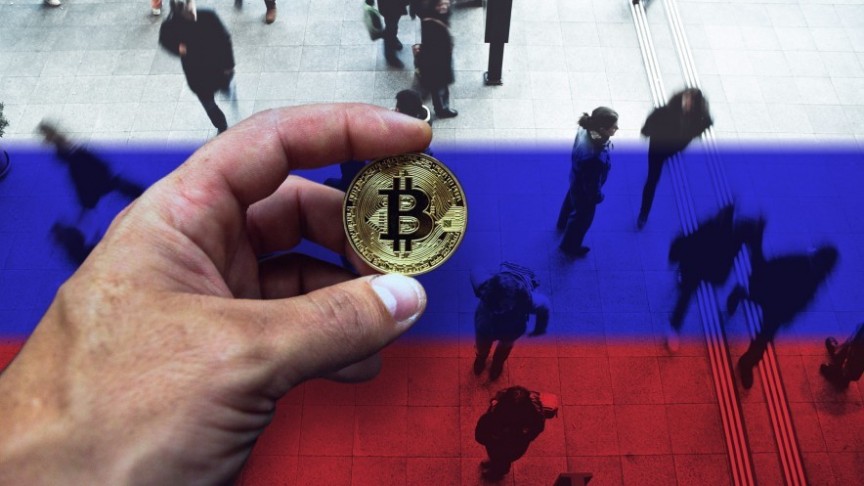 New Survey Finds Less Than Half of Russians Know What Cryptocurrency Is
Aug 9, 2018, 2:30PM

by
Chris Madill
A new survey by Romir of over 1500 individuals has found that the majority (56%) of Russians don't know what cryptocurrency is
A recent survey conducted by Romir, a large Russian research company, reveals that over half of all Russians (56%) have no concept of what cryptocurrencies are. Of the 56%, only 13% claim to have a clear understanding of how the technology works, and of the remaining 44% only 2% claim to currently hold cryptocurrencies. This data indicates Russia has been slow to adopt crypto technology.
The survey queried multiple demographics from across Russia to help paint a picture of the crypto-awareness and crypto-usage within the country. Romir's insights offer an interesting view of not only how few people are using crypto, but of who is using the technology and why.
Perhaps surprisingly, Romir found that out of the 31% of Russians who claim to know a small amount about crypto, a larger percentage came from low-income households rather than wealthier households. Additionally, of the 13% who claim to have a solid concept of what crypto is and how it works, a large majority are young, between 18 and 31 years of age. Among those who report feeling confident about crypto, there are 2 men for every woman, indicating that young men are the most likely to purchase or to use cryptocurrencies in Russia.
Of the very small percentage of Russians claiming to use crypto (2%), over 75% claim to do so in order to earn more money. Additionally, 24% of these hodlers claim they are influenced by the "fashionable" nature of crypto-culture, and over 50% claim to have met their set financial goals through crypto investment.
Romir's survey presents in-depth data, but ultimately the survey has found that crypto is not as popular in Russia as other nations. This is likely by design, as Russian regulators hava a long history of pushing back against the fundamentals of the crypto-movement. In March 2018, the Russian courts came down hard against Telegram, a popular encrypted messaging service used by many crypto-enthusiasts, demanding the encryption keys needed to access the private conversations of Russian users. Shortly after, Russian regulators began enforcing tough new laws on crypto-to-fiat transactions, stifling crypto-investment within the country.
Disclaimer: information contained herein is provided without considering your personal circumstances, therefore should not be construed as financial advice, investment recommendation or an offer of, or solicitation for, any transactions in cryptocurrencies.