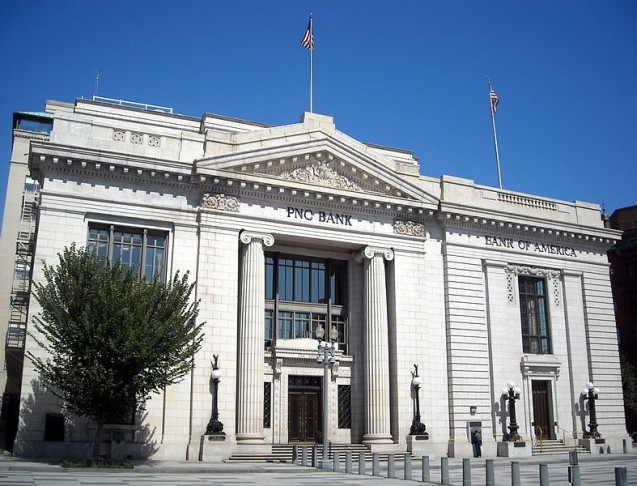 PNC Boosts Ripple as Bitcoin.com Exchange Goes Live, HEDG, Sep. 2
Sep 2, 2019, 1:17PM

by
Kevin George
RippleNet sees the 8th largest U.S. bank sign up for cross-border payments, Bitcoin.com launches its own exchange today.
It was a flat week in the cryptocurrency market with Bitcoin trading in a range of 5%. Despite a third weekly drop and a dip below $10,000, the market saw support at a weekly resistance level around $9,500 and this gives hope for further gains. In my recent article, I noted that the upcoming September 23rd launch of the Bakkt physical futures contract could be a big deal and we will wait to see how this affects price action in the weeks ahead. Another update was provided on the Bakkt Twitter account, which stated that physical storage will start on September 6th, in preparation for the end of month futures contract launch.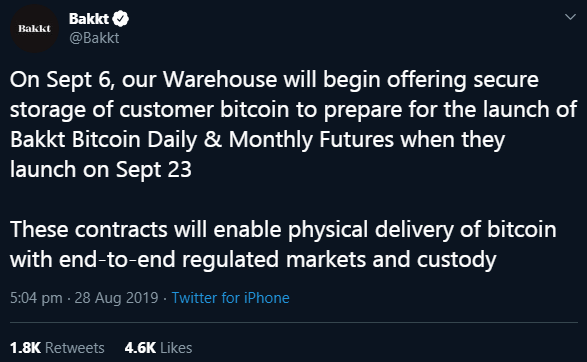 The weakness in Bitcoin is a continued correction and a positive week for U.S. stocks, leading to a small correction in gold shows that the safe haven dynamic is still a driver. Outside of BTC, the top 50 coins see many showing double-digit losses for the week.
XRP
In positive news for Ripple, it was recently announced that the 8th largest U.S. bank had gone live on the RippleNet network. PNC bank is based in Pittsburgh, Pennsylvania and operates in 19 U.S. states with almost 2,500 branches and 8 million customers. The news is a nod of approval for Ripple which has been lacking big-name adoption of its RippleNet payments system. A representative from PNC stated:
Using RippleNet will give us the ability to receive a payment from an overseas buyer against their invoices instantly, transforming the way they manage their global account receivables and allowing them to better manage their working capital.
Ripple will hope that this development will bring other large institutions to the network and will give the company a new name for future sales pitches.
Another recent addition to RippleNet was announced with UK remittances company Xendpay, who now have access to new markets in Asia in countries such as Malaysia and Vietnam. Xendpay's Head of Product Innovation noted the huge advantage of adopting the network for cross-border payments:
When we sent Thai Baht, it took 3 to 4 days for the payment to be processed. Thanks to RippleNet, a customer in Germany can log onto our platform at 3AM on a Sunday morning and the money will be in their beneficiary's bank account in Thailand within an hour. More than 90 percent of our recent payments to Thailand over RippleNet have been delivered within 10 minutes.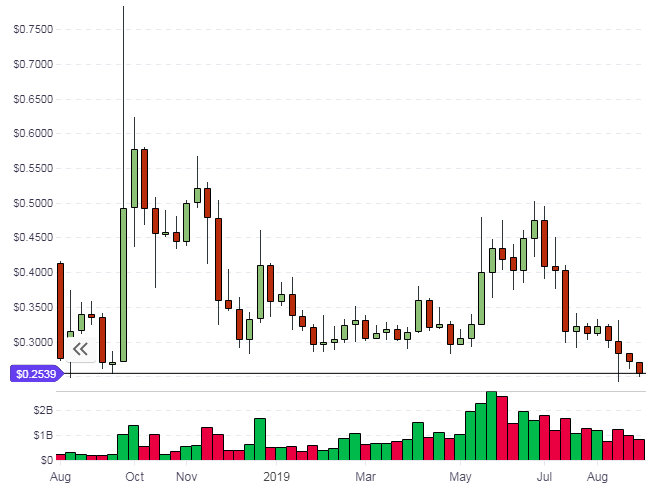 The price of XRP is trading around $0.250 after another bearish week and is probing some key weekly support. The $0.300 level would be key for further gains and a strong move above there provide that, with the previous resistance of $0.500 being the first resistance level of note.
BCH
Today, September 2nd, has been announced as the launch date of the Bitcoin.Com exchange. The new exchange is offering promotions over the next three months to attract new investors to the platform, including negative 0.3 percent fees. The exchange is also offering high-end security features, including cold-storage options, institutional-grade encryption, and two-factor authentication. The exchange is the latest addition to Bitcoin.com as it sought to expand beyond news and information, with a mobile wallet launch one year ago. The new exchange will start with 50 trading pairs and seek to expand over time. Bitcoin.com's exchange will also support SLP (Simple Ledger Protocol) tokens. SLP tokens are aimed at the tokenization of physical assets such as company shares, real estate, and gaming assets. If the world is to adopt the blockchain on a meaningful level then it's inevitable that these types of assets will be traded and it's easy to see the benefits of blockchain securities as a replacement for stock certificates.
Another company setting up a P2P exchange is the Japanese e-commerce giant Rakuten, which has developed a dedicated mobile phone app. The Rakuten offering only offers three cryptocurrencies at present but with 17,000 employees worldwide and $10 billion in customer sales, it is another welcome entrant into the space.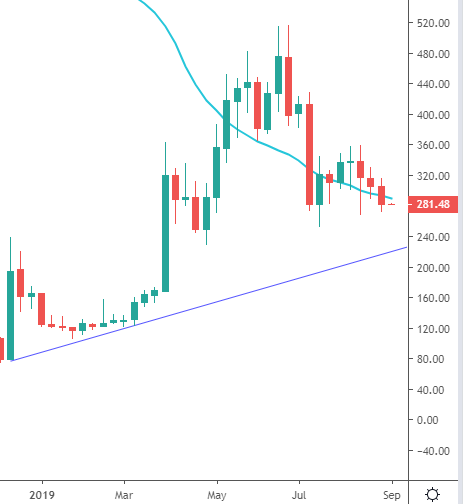 The price of Bitcoin Cash has been in a tight range over the last seven weeks and is trading around the 50 moving average at $281. The price closed last week above a small support level despite the bearish week, so there is potential for a bounce higher and the uptrend is still in play from the December 2018 lows. The arrival of institutional players through Bakkt may bring support for BCH as a means of diversifying from Bitcoin.
HEDG
A relatively new platform that is worth looking at is HedgeTrade, which is a Singapore-based project aimed at amateur traders that seeks to bring the social trading model to the blockchain. The project launched this year and the HEDG coin has steadily gained from $0.14 to a current price of $0.85. The gains in HEDG have led to a $247 million market cap and sees the coin at number 31 in the list.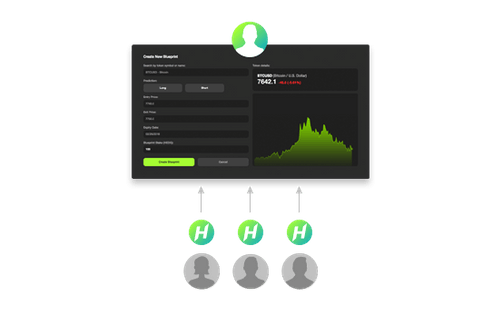 The platform works with traders and users buying HEDG tokens. Traders create a "blueprint" trade prediction on a smart contract and have to stake coins to back it up. Users can then buy in to unlock the prediction. Once the trade expires, the trader will receive the user tokens if the trade is correct. If it's wrong then users will receive a refund.
The HedgeTrade market cap will continue to grow if there is strong user adoption and this will rely on good quality trading predictions to provide value and interest for users. The global leader in social trading is eToro, however, this platform is well established with over 10 years of operation and offers access to 1400 instruments for its 10 million users, including cryptocurrencies. HedgeTrade will have their work cut out to challenge eToro but some market share is definitely possible.
Disclaimer: information contained herein is provided without considering your personal circumstances, therefore should not be construed as financial advice, investment recommendation or an offer of, or solicitation for, any transactions in cryptocurrencies.