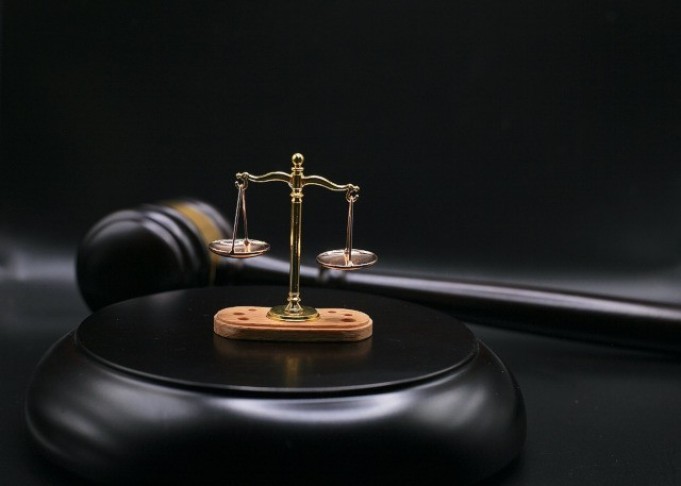 Sam Bankman-Fried's Criminal Trial: Highlights from Witness Testimony
Oct 24, 2023, 10:24AM

by
Mike Dalton
Sam Bankman-Fried's criminal trial began in early October. Several individuals have testified against him so far.
Sam Bankman-Fried, formerly the CEO and founder of FTX, is currently on trial for fraud and other crimes. Bankman-Fried allegedly lent billions of dollars between FTX and its sister firm, Alameda Research. FTX later failed to satisfy withdrawal requests from its crypto exchange customers, ultimately leading to its collapse in November 2022.
In the weeks since Bankman-Fried's criminal trial began on Oct. 4, 2023, several former FTX associates and other individuals have appeared in court as witnesses for the prosecution. The testimony of those witnesses is described in brief below.
Gary Wang
Gary Wang, a co-founder of FTX, described during his testimony how FTX had failed to meet customer withdrawals after extending "special privileges" to Alameda Research including a $65 billion line of credit and allowance for a negative balance. Wang also pleaded guilty before a jury, stating that he faces up to 50 years in prison but hopes to receive no sentence due to his cooperation with prosecutors.
Caroline Ellison
Caroline Ellison, who was the CEO of Alameda Research until its collapse, said during testimony that Bankman-Fried directed her to carry out financial crimes. She discussed the lending agreement between FTX and Alameda and also described her role in providing bribes to Chinese officials in order to release locked funds. Ellison additionally described her romantic relationship with Bankman-Fried and said that he had blamed her for company issues after the relationship ended.
Like Wang, Ellison pleaded guilty before the jury. Ellison faces up to 110 years in prison but has reached a plea deal that will likely prevent that sentence.
Nishad Singh
Nishad Singh, once FTX's director of engineering, described how Bankman-Fried and FTX spent hundreds of millions of dollars on tech industry investments, celebrity endorsements, real estate, and other arguably excessive expenses. Singh especially highlighted investments in a venture capital firm called K5 Global. He listed numerous celebrities and politicians involved with that firm, and, by extension, FTX.
Like Ellison and Wang, Singh pleaded guilty after reaching a deal with prosecutors earlier this year. He faces up to 75 years in prison.
Zac Prince
BlockFi CEO Zac Prince also provided testimony during the trial. Though BlockFi is not a member of the FTX group of companies, it engaged in a lending relationship with FTX. Prince said that BlockFi loaned money to Alameda based on data sheets that turned out to contain falsified information. He suggested that BlockFi would not have made the loans in question if it were fully aware of FTX and Alameda's wrongdoing.
Tareq Morad
Tareq Morad, an FTX customer, described how he had lost nearly $300,000 during the exchange's collapse. Morad stated that he did not withdraw his money from FTX in November 2022 just prior to the company's collapse because the company had tweeted reassurances that it was stable. FTX customers who left their funds on the exchange now await compensation through bankruptcy proceedings.
Adam Yedidia
Adam Yedidia, a computer programmer at FTX, said that he discovered that FTX customer funds were being sent to Alameda while fixing a coding issue.
In June 2022, after the amount of money involved in those transfers grew to $8 billion, Yedida raised the issue to Bankman-Fried during a game of tennis. Bankman-Fried replied that FTX was no longer "bulletproof" and said that the issue could take up to three years to resolve. FTX, of course, collapsed just months later.
Can Sun
Can Sun, a former lawyer at FTX, also provided testimony. Sun said that Bankman-Fried had asked him to create legal justifications for $7 billion of missing funds just prior to bankruptcy. That request originated at Apollo, a firm from which FTX had sought emergency funding. Sun said that he was unable to find any such justification and called Bankman-Fried's actions "flagrantly wrong" in court.
Sam Bankman-Fried
It is still unclear whether Bankman-Fried will testify during his own trial. Reports from Oct. 20 suggest that Bankman-Fried could benefit by choosing not to testify because the burden of proof falls on prosecutors. Combined with the defense's lack of available witnesses and the intense cross-examination that would be required during testimony, Bankman-Fried may have a better outcome if he remains silent during the trial.
On the other hand, if Bankman-Fried and his lawyers feel that they have nothing to lose, Bankman-Fried may choose to testify in order to gain sympathy from the jury.
The Sam Bankman-Fried trial is expected to last through mid-November 2023. Another trial in 2024 is expected to add other charges, including campaign financing charges.
Disclaimer: information contained herein is provided without considering your personal circumstances, therefore should not be construed as financial advice, investment recommendation or an offer of, or solicitation for, any transactions in cryptocurrencies.