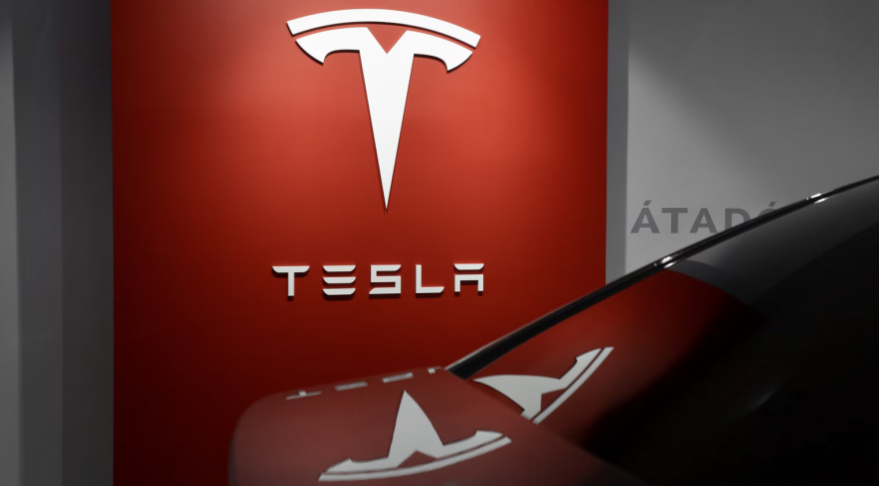 Tesla Sells Off Most of Its Bitcoin As Elon Musk Cancels Twitter Deal
Jul 25, 2022, 3:02PM

by
Mike Dalton
Twitter has sued Elon Musk for walking back his acquisition offer. Meanwhile, Tesla has sold a large amount of Bitcoin.
Tesla CEO Elon Musk has once again become relevant to the cryptocurrency sector in several new developments that could impact the industry.
Musk is in conflict with Twitter over a deal that could influence the social media platform's crypto policies. Additionally, Tesla has sold off much of its Bitcoin. On a more positive note, Musk has said that he continues to support Dogecoin.
Tesla Has Sold Off 75% of Its Bitcoin
Tesla revealed in its latest earnings statement that it has sold about three-quarters of its Bitcoin holdings and cashed out those holdings for fiat currency.
"As of the end of Q2, we have converted approximately 75% of our Bitcoin purchases into fiat currency," the company wrote. Tesla's report additionally said that conversions to cash during Q2 added $936 million to its balance sheet.
Tesla originally bought $1.5 billion worth of Bitcoin in early 2021 and began to accept Bitcoin payments around that time. Shortly after, it stopped accepting Bitcoin payments due to concerns over the energy consumption of Bitcoin mining.
The company's most recent Bitcoin sell-off, however, was motivated by other concerns. Elon Musk said during the earnings call that Tesla sold its Bitcoin because it was uncertain about when COVID-19 lockdowns in China would be lifted.
Musk added that China's lockdowns made it "important for [Tesla] to maximize [its] cash position." He said that the sell-off "should be not taken as some verdict on bitcoin" and added that Tesla could invest in Bitcoin again in the future.
Since June, Bitcoin prices have intermittently fallen below $20,000—a low not seen since December 2020. It is unlikely that the ongoing bear market influenced Tesla's sell-off, as the trend began after the period when Tesla sold its Bitcoin.
Musk Goes to Court Over Twitter Deal
In other news, Musk has canceled his longstanding plans to acquire Twitter. Musk claims that the social media company has not provided him with sufficient information about the proportion of users that are "spam bots" or fake accounts.
Musk's decision to walk back his offer has led Twitter to file a lawsuit that could compel him to pay a fine or even follow through with the deal.
Twitter has secured a court date in October in spite of Musk's attempts to press for a February trial. An expedited trial was granted because of the time-sensitive nature of the deal: Musk's debt financing will eventually expire, while a "drop dead" clause could allow either side to walk away from the deal after a certain date.
Though Musk's expected acquisition of Twitter was not directly related to his Bitcoin and cryptocurrency investments, several of the changes Musk planned to make to the social media platform were related to cryptocurrency.
Those plans included the introduction of crypto payments and the elimination of cryptocurrency scams. Additionally, the major crypto exchange Binance became involved in the deal, promising to commit $500 million if Musk's offer succeeds.
If Musk is compelled to proceed with the deal after the court case concludes, it is plausible that his vision for the platform will remain the same.
Musk Doubles Down On Dogecoin
While Musk appears to be dialing back his interest in Bitcoin and Twitter, he seems to be maintaining his interest in the popular "meme coin" Dogecoin.
In late June, Musk attended the Qatar Economic Forum in Doha. There, he said that he does not specifically advise people to invest in crypto. However, he said that he promotes Dogecoin because "a lot of people who are not that wealthy ... have encouraged [him] to buy and support [it]."
Musk also confirmed that SpaceX will soon accept Dogecoin as payment for merchandise. That plan follows a similar decision that Musk made on behalf of Tesla when the firm began to accept Dogecoin payments this February.
Furthermore, in Tesla's latest earnings call, Musk confirmed that Tesla continues to hold DOGE that it has earned from sales or obtained by other means. "We have not sold any of our Dogecoin; we still have it," he said.
Musk has quickly become one of Dogecoin's most high-profile advocates. Recently, Musk has appeared on Saturday Night Live to promote Dogecoin and has promised to have SpaceX "put a "literal Dogecoin on the literal moon." He has even contributed to Dogecoin by advising the project's development team.
Although Dogecoin is often considered a less-than-serious "meme coin," the cryptocurrency is now nearly a decade old. It has found lasting success and has proven it can survive several market crashes and recoveries.
As such, Musk can safely use Dogecoin as the face of his blockchain endeavors, even as his efforts around Bitcoin and Twitter falter.
Disclaimer: information contained herein is provided without considering your personal circumstances, therefore should not be construed as financial advice, investment recommendation or an offer of, or solicitation for, any transactions in cryptocurrencies.