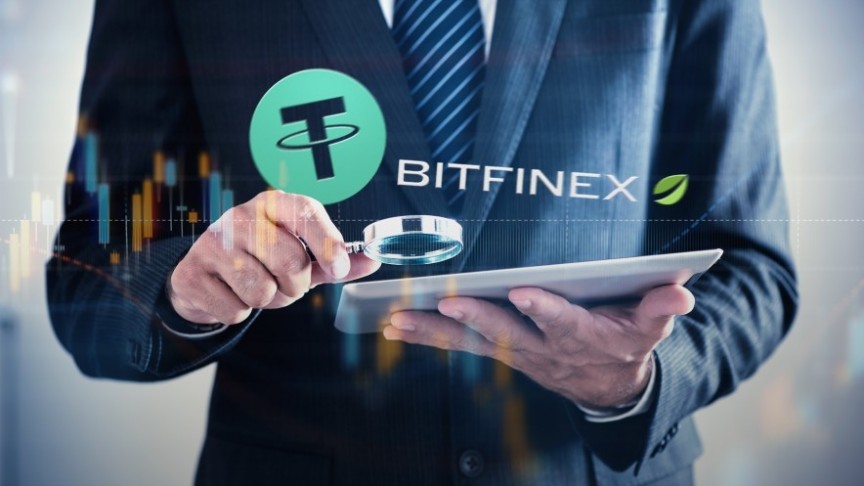 Tether and Bitfinex In Crisis: What the NY Attorney General's Charges Mean
May 3, 2019, 4:07PM

by
Mike Dalton
The New York Attorney General's office has accused Bitfinex of mishandling funds. How will this impact the exchange and its stablecoin, Tether?
Bitfinex and Tether are in dire circumstances. The Office of the New York Attorney General claims that Bitfinex's operators have covered up nearly a billion dollars of missing funds, and the office has now filed a court order that has the potential to devastate Bitfinex and its associated stablecoin, Tether. Here's what has happened so far, how it has affected the crypto landscape, and what might happen next.
The Alleged Cover-Up
Last Thursday, the Attorney General's office revealed that it had obtained a court order against iFinex, which operates Bitfinex and Tether Ltd. Allegedly, Bitfinex lost access to $850 million while that money was in the hands of its payment processor, Crypto Capital. Bitfinex operators apparently attempted to cover up the loss by co-mingling funds and moving money from Tether's reserves into Bitfinex's holdings.
Tether and Bitfinex have denied these allegations. They have published a notice claiming that the court documents are "riddled with false assertions," and that the supposedly missing funds have actually been seized and safeguarded. The companies add that they are "financially strong — full stop." An email from Bitfinex is also circulating, and it provides many of the same reassurances.
The companies also say that they have been cooperative with the Attorney General's office, as they are with all regulators. Furthermore, they have urged the Attorney General to support their efforts to recover the missing funds. However, the court order will do little to aid Bitfinex: instead, it will impose limitations and ensure that Tether and Bitfinex do not move money between each other in certain ways.
Connections to Past Controversies
Bitfinex and Tether are hardly strangers to controversy. Tether is controversial because its reserves are inadequately audited: the coin maintains a constant $1.00 value, and for every Tether token that exists, there must be $1.00 USD in Tether's reserves. Unfortunately, Tether has not proven its reserves are sufficient, and many believe that Tether is circulating more tokens than it can actually afford to.
However, the Attorney General's office isn't primarily concerned with this matter. Instead, it is implying that Tether's reserves were misused in order to prop up Bitfinex financially. Over the past year, Bitfinex has faced rumors of impending bankruptcy due to the fact that banks have been terminating their relationships with the exchange. Bitfinex, for its part, has denied any rumors of insolvency.
But based on conversation logs, the Attorney General's office insists that Bitfinex did indeed have "severe problems" handling customer withdrawals at the time. It also believes that Bitfinex relied on payment processors because "no reputable bank" would work with it. One of those payment processors was Crypto Capital, which allegedly either lost or stole the $850 million in question.
Implications for Bitfinex and Tether
Many critics believe that the accusations have finally destroyed Bitfinex's reputation. NewsBTC has observed that Bitcoin transactions reached near-record highs shortly after the news broke, suggesting that users are leaving Bitfinex en masse. Bitcoin is also trading at a premium on Bitfinex, indicating that many people are withdrawing funds in that manner. Of course, it is not yet certain whether investors' fears are justified.
Tether is in a different situation. No stablecoin has ever collapsed before, so it is not clear what Tether's demise would look like. A massive sell-off alone would not harm Tether, and Tether Ltd. clearly has no intention to declare bankruptcy. To harm Tether, exchanges would need to deliberately reduce Tether's price, which seems unlikely. Following the news, Tether's price did drop very slightly, but this is a regular occurrence.
The broader cryptocurrency market has also been adjusting to the news as well. Bitcoin's market value fell significantly when news of the court order came to light on Thursday. However, Bitcoin's price has partially recovered since then. Although Bitcoin has not recovered entirely, it is now more or less following the same price trajectory that it was on at the beginning of last week. The worst may be over, at least for now.
Why Is New York Taking Action?
Some critics are suspicious of the motives behind the charges, as Bitfinex isn't based in the United States, and it doesn't permit American investors to use the platform. This raises the question of why New York, of all jurisdictions, is taking action. Conspiracy-minded critics have suggested that New York may be cracking down on Bitfinex to pave the way for Bakkt, a Bitcoin trading platform with ties to the NYSE.
However, official court documents reveal why the affair is proceeding in New York. The Attorney General's office explains that Bitfinex did not originally exclude U.S. investors and that it believes some New York-based investors are still using the exchange. Although the court order mainly intends to protect investors and does not intend to interfere with Bitfinex, it will nevertheless restrict Bitfinex's financial activity.
Conclusion
It is still not clear what impact these charges will have on Bitfinex and Tether in the long run. The companies have survived previous controversies, but these accusations are much more serious due to the legal force behind them. Regardless of whether this puts a burden on Bitfinex, investors will continue to react as long as these issues remain in sight—so the overall crypto market could be affected for months to come.
Disclaimer: information contained herein is provided without considering your personal circumstances, therefore should not be construed as financial advice, investment recommendation or an offer of, or solicitation for, any transactions in cryptocurrencies.